Busty UK succubus Harmony Reigns announced her retirement from porn earlier this week. The reasons for her departure have not been disclosed, but BoobsRealm.com wishes Harmony Reigns all the best on her future endeavours. I fell in love with Harmony Reigns since the first second I saw her. She had a short career, but a great one. I chatted with her when she was an on-screen virgin and now she retires as an European big boobs pornstar that could have been legendary. I know she was dating a pornstar, but not sure if they are still together. I hope that whatever has been her reason to leave makes her happy. We all would love her to return someday.
If you wanna watch Harmony Reigns getting pounded and that pretty face looking slutty and those huge juggs getting fucked wait no more: Harmony Reigns did amazing hardcore scenes for DDFBusty and Scoreland.

KittieSauce is my favorite cam girl – Watch KittieSauce fuck herself on Chaturbate-. Yes, I need to be independent, but I can't help it. As others have pointed out, she has thoseTanya Song boobs and skin. KittieSauce is not Tanya Song V2, she is the first KittieSauce! Blue hair or blonde hair, she is hot anyway. I would love her to see her as a redhead, as Redheads are by default the hottest girls on Earth.. add the big boobs… and I would put a ring on her finger, a house and lots of love to give and make!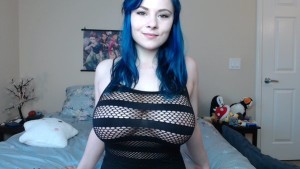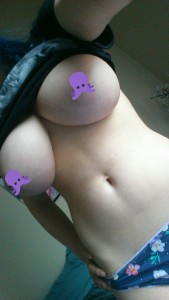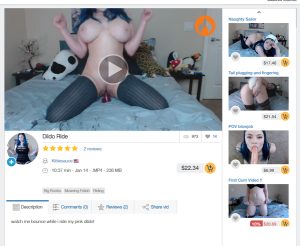 To end this post. This week BoobsRealm crashed. It happened because Nadia Igoshina -Busty Russian singer Angina- 's post was added to reddit by a user. So, as of January 2016 I would like to share some information of what users like on BoobsRealm.com and also thank you all for your support.
Most users come looking for Jordan Carver nipple and Merilyn Sakova presumed hardcore.
The interveiw everybody wants to read is Lucie Wilde's interview
The most commented post is the inside of my AVN trip last year.
Iskra Lawrence has been the girl everybody wants to see naked
Over 4M users since March 2013.. considering that I have not blogged that often and I will make more adjustments to the site and m schedule, I expect 2016 to be a great year for Boobs Realm and also you, the fans
About 55 interviews and some upcoming ones are: Rockell Starbux, Natasha Nice and…. Luna Amor!
People love big boobs porn GIFS
Thanks for your support. I try to do my best to bring you something different. This is a big boobs blog by a big boobs lover guy. I know there are some pop ads, but advertising is needed to keep the site alive. As some of you may have noticed. Not all the post try to sell you something, as most of the adult and non-adult blogs do. I just want to share with you what big boobs girls I find and like.  Before leaving you.. 2 (0)(0) big things:
Many people like the best big boobs sites section. That is why I am launching next week Big Boobs Rater which will have the top big boobs sites, reviewed so you can have more information before you join them. There are 10 more reviews to add. You will find the usual suspects, but also you will find some sites that have not been featured on BoobsRealm.com often. Still some work will be done to improve this draft version, the photos may get changed, but I hope that Big Boobs Rater will be a great guide for you for your favorite big boobs sites.
I expect the site to grow in the next month, so I may need to move to a dedicated server which costs 5 times more. So, I apologize again for the pop ads. However, if someone is interested in donating, you are more than welcome =).
Guys love to fantasize about Jordan Carver titfuck.. so here you go!