After some days experiencing some issues with the site, BoobsRealm.com is back with a bunch of big tits news. I hope you checked out my interview with busty Enki Bracaj and Darcie Dolce -to be posted on Jan 16- So Bada Bin, Bada boom, show the tits to the classroom!
Lovely topless glamour model and MTV reality star Lana Parker has just launched her website LanaParker.co.uk Check out the blonde bombshell on twitter @Larrnarr for all her news. Lana is a busty british model and photographer who has a really beautiful face. She looks so perfect that is unbelievable how down-to-Earth she is. I would dare to say she has the best attitude comparing her other big boobs glamour stars. Lana Parker win the gene lottery and you will expect nothing below top quality when looking at her website and at her photos. Get to know more of beautiful Lana Parker and you will fall in love with her.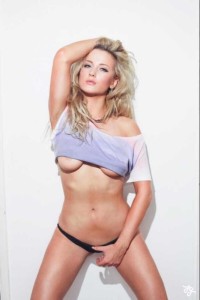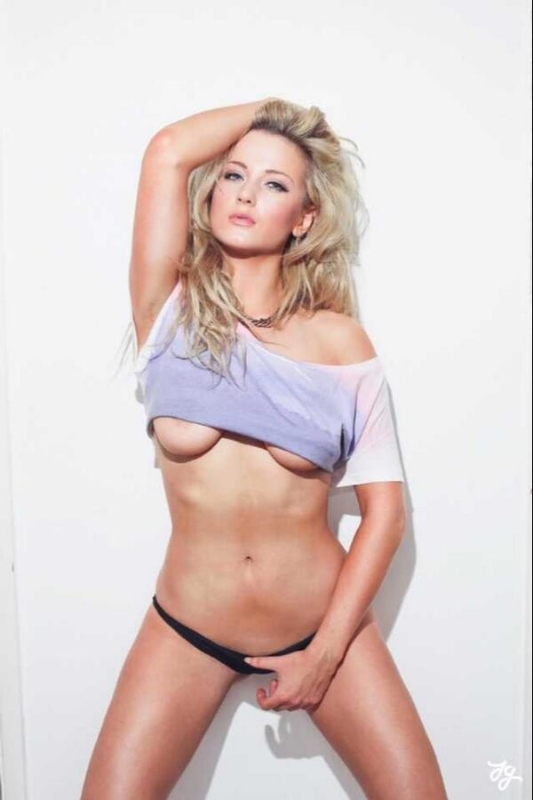 Tessa Fowler is without a doubt one of the top and cutest busty models to ever graced our computer screens. She has always looked sexy, wilde and.. obviously busty.. but I am sure you have never seen busty Tessa Fowler drunk. She is fun! Hey Tessa, I would love to have some drinks when I am down in California later this year!!! So watch the short video yourself.
Iskra Lawrence might have the best big ass we have seen in recent memory. Iskra Lawrence is one of the top googled names right now. Besides that glarious ass, she has big tits too and a pretty face. However, the undisputed Queen of Ass Realm has been Jen Selter. So.. which ass would you eat/fuck/spank/insert your word? Iskra Lawrence or Jen Selter?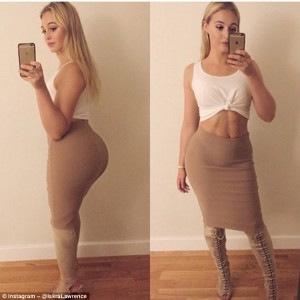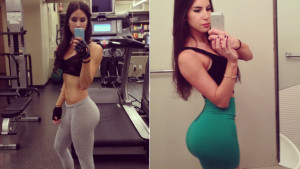 [polldaddy poll=9274709]
To close the round of news some information. I have gotten many question why I never post about Abbie Secraa. So the story goes this way. When I was starting I contacted Abbie Secraa to get an interview. She declined as she considered that BoobsRealm was not good enough for her. I respected her opnion, but I did not like the tone. This week I got a follow back from Abbie.. so I kindly asked for an interview. Before saying anything she asked about my visitors and website stats. I gave her the number, which is better now than many blogs and even paysites out there. She did not reply. I even asked if she thought the stats were what she was looking for and well, I am waiting for a reply still. I am surprised by her behaviour, considering that BoobsRealm.com gets more traffic than her official site and legendary stars such as Siri, Angela White, Ines Cudna, Tessa Fowler, Merilyn Sakova and Angel Wicky had no problem with it. And considering that BoobsRealm.com has been the only blog that has interviewed Lucie Wilde and Viola Baileys I would at least say "thanks but no thanks" if I were her. Even Ewa Sonnet, through her manager said she would not give an interview, but at least there was a reply. So well, call me disgruntled or cry baby, but I am ok with girls turning down the interview or saying the blog is shit…I have interviewed a girl who turned me down at the same time Abbie Secraa did and then asked me years later to interview her and I am ok with that. I have gotten negative answers from some girls and I have still featured them, but the lack of respect of getting no answer after asking is what pisses me off. So all Abbie Secraa fans, I am sorry there won't be any photos of her on the blog.