Time to introduce 10 hot busty cam girls and models you need to know. As I said before, The New Big Boobs Era is Upon us. The following 10 girls are busty girls you need to watch in 2017: Bridgette Vaughn, Brook Amelia Wright, Crystal Kitten, Ginger Meadows, KissRose, Mallory Sierra, OneBigKiss, Sabina Dulce, Sexyyyfox and Sammii0x
Bridgette Vaughn: This girl-next door was shy to show her breast for Zishy.com. However, she got rave reviews by fans. It is not certain that she will go back, let alone pose topless, but she is on this list as we all should keep an eye open for when/if Bridgette Vaughn returns.
Brook Amelia Wright: A young glamour model from the UK. She has done topless for Page3. You can follow her on twitter @BrookWright_
Crystal Kitten: This pretty blonde with gigantic juggs made her debut for YesBoobs. She is still new to modeling. I think that she may become a cam superstar when she decides to start streaming. YesBoobs introduced this girl to us. We appreciate the new big titties. I expect to see more of Crystal Kitten in 2017. Her twitter @Kittenn_Crystal
Ginger Meadows: A cute ginger girl with a nice face and great boobs. Ginger Meadows has been around for 6 years. She has been stealing hearts and making cum drop. She has naturals 36DD. What's not to love about Ginger Meadows? Her twitter is @Gingervitis23
KissRose: This Streamate Cam Girl seducers her fans with her raven head and her natural DD's. Kiss Rose is only 26 years old and loves to show off her big tits.
Mallory Sierra: This hot escort also shoots porn. What a perfect set of tits. I came across her twitter and I fell in love. Just take a look at the tweets below. Follow her on twitter. If I were in her area I would for sure want to bang her.
From our family to yours.. Happy Holidays! "Mom & Aunt Mallory: Secret Santa" w/ @Msfunontheside, me & @LazFyre https://t.co/tkA0A5To98… pic.twitter.com/96IkqeHp4s

— ?Lady Olivia Fyre? (@LadyOFyre) December 19, 2016
Some sweet #bts preview footage from our shoot with @Msfunontheside and @LadyOFyre yesterday #tittytuesday pic.twitter.com/4P30YM3mzM

— ⚡️Laz Fyre⚡️? (@LazFyre) December 14, 2016

OneBigKiss: I already introduced you to OneBigKiss and her TwoBigTits, but I don't think you will mind if you see more of her.
Sabina Dulce: Did I say big tits? No! Huge tits!! Sabina Dulce has two big melons. She is turning heads. Don't be surprised if a big site ends up calling her up in the next few months. I'm actually sending her pics to see if I can help on this. She is on twitter @sabinadulcecb and has her own site SabinaDulce.com
Sexyyyfox: this sweet girl caught my attention. She is into solo, but I'd love to see her do boy/girl. What a nice girl! Wanna see more of Her?? What a great pair!
She is the girl on the featured image on this post.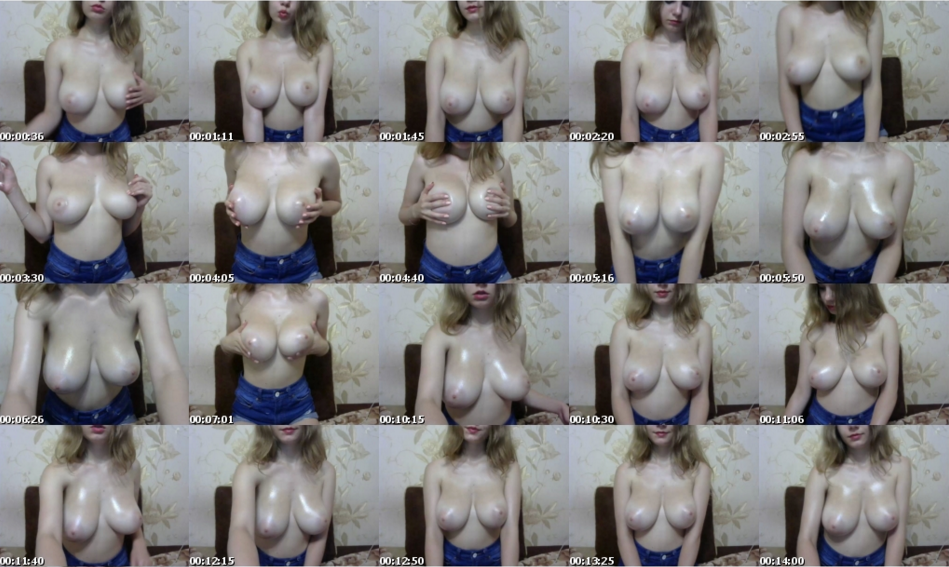 Sammii0x: Sammii0x is a busty superstar. She owns a couple of Weapons of Mass Destruction! Those heavy breast are amazing! She is from the UK and has been camming for less than a year. Her bra size is 34F. She told me you can add her on Snapchat:  mfc_sammii0x. You can find her on twitter and get more updates of this busty young lady at twitter.com/mfc_sammii0x/  This busty babe has a brignt future in camming and the adult modeling world. Sammi0x also wanted to share her instagram @mfc_sammii0x
Again, what an amazing rack!