My boy Cel told me about this huge-tittied ebony model Roza. I do not know much about her, only that she has HUGE NATURALS. I have to give credit to Cel who manages to discover big boobs every month.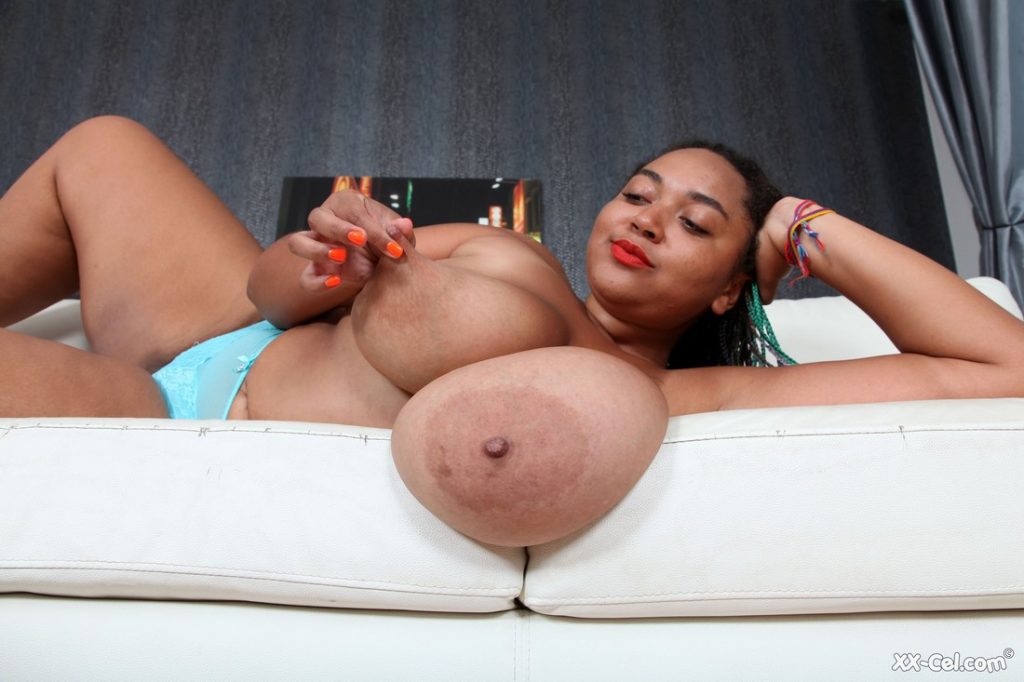 While Roza is  a bit too BBW for my taste I am sure some of you would enjoy those tits. I was surprised that Roza comes from Russia. She looks exotic, so I was wondering if she was a Dominican girl. But she is Russian… so  hope there is sex coming.
Below A GIF from Cel's twitter.
Dancing Queen Roza jiggles to Rolly Polly.
Available now, on https://t.co/sB3D4mahnp !#busty #dancing #rolly #polly #bouncing#xxcel #russian #bodypositivity@mostlyboobz @karlaclijster @luvetheboobs @bestbigtitsx @HTSuperstars @BoobsRealm pic.twitter.com/QqRUvTcUIn

— Cel (@RealXXCel) October 18, 2018
I hope we see Roza more often. We need more daring tits. Maybe he fucks her on HeavyOnhotties… who knows? For now enjoy some brand new pics of Roza.
I have to say to many of you who do not like Cel. First, he is one of the nicest guys in porn. Second, all the hate is just jealousy, because who would not love to meet and fuck the girls he has done in all these years. Third, some of you can bash his site, but it is one of the best-sellers since I started BoobsRealm.com. So while a few may not like it, there are way more that silently fap to his quality material.