It is amazing how much Samanta Lily has grown in these last 3 years -no pun intended-. While she started way before 2015 she made an impact in 2015 when Sexy Lovely Sam debuted professionally as Samanta Lily. Her debut interview was in January 2015 on this website. That very same year she became Miss Boobs Realm.
From there many things have changed for the better. She became one of the best content producer who always manages to pull out the best solo videos. She captures fans imagination and dreams on skypeshows and has recently became a MILF. Those milk wagons are lactation's lovers heaven.
Samanta IR dildo
Thanks for Retweets ?. Here is my next clip :* pic.twitter.com/WUXOKZmJuZ

— Samanta Lily (@Sexy_Lovely_Sam) August 22, 2018
Sam has been very successful with her own site. However, as a smart businesswoman she knew that she needed to innovate and bring always something new. What did she do? She hired other spectacular big boobs models and not only invited them to her website, but also helped them shoot content for others. It is no secret that you will find the likes of Micky Bells, Demmy Blaze and Maria Body showing their big boobs on Sam's site. Big boobs galore!
I would not be surprised if Samanta Lily wins Miss Boobs Realm all over again. Her pregnancy allowed her to taker her content to a whole new level.  Her work behind-the-scenes has cemented her as a top producer.
Let's enjoy some of her work with Demmy and Maria Body who have became close with Sam.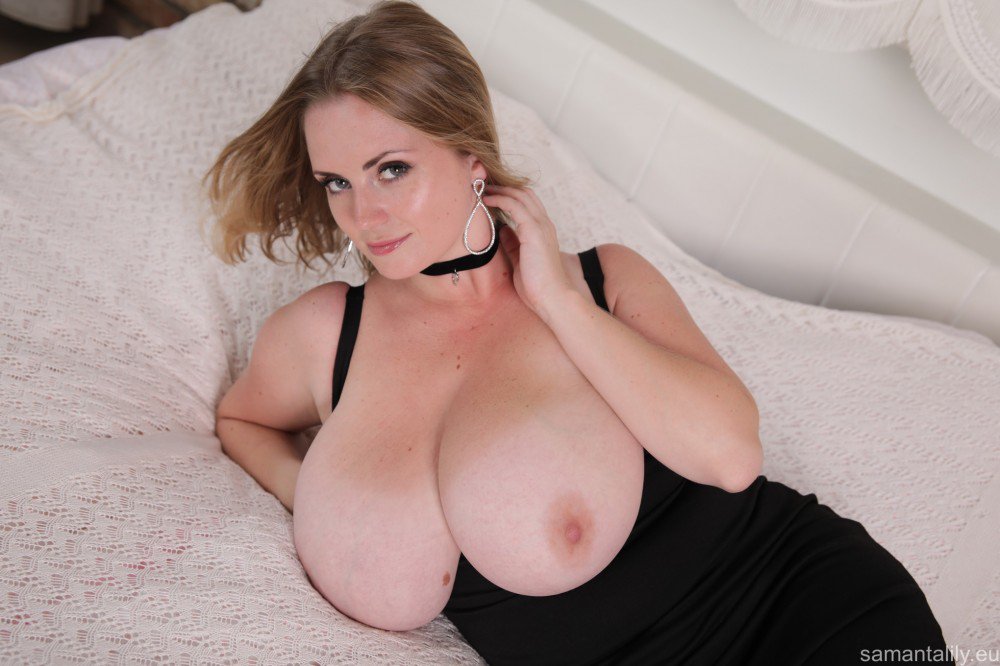 Watch Samanta Lily Titfuck cumshot
Love making titfuck videos on https://t.co/RQSz0FySmu pic.twitter.com/N95y4ulU40

— Samanta Lily (@Sexy_Lovely_Sam) October 22, 2018
If you are not tempted enough watch this and ejaculate yourself
Sexy milf has premium SnapChat too https://t.co/6caIiO9ktL pic.twitter.com/hM0Q7uQjxI

— Samanta Lily (@Sexy_Lovely_Sam) October 18, 2018
Thank you for so much retweets. As I promised – topless clip. ❤? pic.twitter.com/WpATSDwbhx

— Samanta Lily (@Sexy_Lovely_Sam) September 29, 2018