We had this interview with Demmy in late January, but I was not able to post it ear;ier this year. I waited a bit after the start of the Russia-Ukraine war started. The interview and answers were obtained in January. Demmy Blaze is one of the most famous busty models of this era. She has worked for Scoreland, Pinupfiles, XX-Cel, Yesboobs and BoobsRealm. We did an interview on video on The BoobsRealm Onlyfans in 2019. This is an interview from 2022.
For those who have not followed your career much. When did you start modeling?
I started my modelling career in 2014 year with webcam sites Streamate and Live Jasmine. Then there the owner of site Nadine Jansen saw me. I did my first professional shooting for them in the end of 2015 year.
What websites have you shot for?
I worked with Nadine Jansen, Pinup Files, Scoreland, XXXCel, BoobsRealm, Pinup America, Samantalily.eu, Yesboobs, Divinebreasts, AngelBewbs and many others.
What size is your breast? When did they start to grow?
I have HH32 breasts size right now. My breasts started growing when I was 14 years old. For one summer (3 months) my breasts grow up to C size. I had missed A, B size. My mother told me that we should go buy my first bra on 1st September and that I can continue go out without bra I remember how everyone in my school was in shock, when they saw me on 1st September.
Things have changed in the big boobs world. Before models either had their own website or posed for sites such as Scoreland, Pinupfiles, XX-Cel. Now girls just do onlyfans. How do you think this new way of business has changed the big boobs modelling scene?
My opinion, work with own website is a hard job! Not everyone can do that well by yourself. You need planning shootings, order photographers, makeup/hairstyle artists, choose locations…create interesting content  that will interest people. Of course, that costs a lot of money. You can't start your own site without content and good promotion. I think, that to start modeling career with companies is not bad and you can earn money to start your own site and become popular model faster. Also companies teach how you need to work. But that is my opinion. Many models will not agree with me, because all pics and videos will be on the internet in a short time for free and forever. I understand models who choose not to work with companies, but their path in modelling career can be more expensive and longer. Everyone needs take to choose by themselves! I wish everyone a good luck and make a lot of money for a good life.
You recently launched a site with Pinupfiles. How did the idea come about?
Yes, and I'm very happy with that.  I work with Pinup Files since 2016 year and I trust them. They are a big professional company! Working with them is just a pleasure for me. The idea of creating my own official website  came in the year 2019, but with the coronavirus situation and some personal problems, it took longer time for my site come out… Anyway all comes in a right time! I work really hard now on my new site. I put all my soul and heart in it! I try to do all perfect. I have a big experience in that =))).
Many people do not know you are also a photographer. Who are the models you have shot as a photographer and for which sites?
Since the start of my modelling career I was interested in being on both sides of the camera. I always paid a lot of attention to the photographer work. I did pics for models on my phone even before learning photography. Most models liked the pics and videos I did for them on the phone. They told me that I should try to be photographer also. In 2017  I started learning Photoshop save money  on editing photos for my own sites. Then I boiught a professional camera, took a lot of master classes about work with lights in photo studios. I worked as a photographer only for Pinup Files with Jenny Oops and Kira Liv. Also I did shootings for Sha Rizel, Shanna Destar, Milada Moore and Maria Body for their own web sites.
You are right now one of the most experienced girls in the big boobs scene. You know a lot of busty girls. Who are the girls you would love to work with in the future as a model?
Oh I'm very nice to hear that from you=) Yes, I know many models, because I organized and edited the challenges videos that many saw on Social Media. I would love to work with all models from our challenges and with legendary models such as Nadine Jansen, Hitomi Tanaka, Katerina Hartlova, Korina Kova and Samanta Lily again. I hope that I don't miss anybody =).
We have seen you doing a couple of boob grabbing videos for Nadine Jansen's site and for me (BoobsRealm). You think you could do something naughtier in the future? Like what?
Those were my most naughty shootings in my modelling career so far. Most of my fans were in a big shock, when they saw the video. They are very jealous.  I understand that people would love to see more from me, but I'm not ready now for something more now. I think about boobs action videos with toys. Same as what Samanta Lilly does. She is my idol and an example of great work.
We talked about this in the video interview for the BoobsRealm Onlyfans, but maybe you can update us now. Do you have a boyfriend? What do you look for in guys?
Nothing changed since our video interview. I am still single. It's really hard to find a boyfriend for me, because I want relationships for a long time and then have my own family.  I'm looking for handsome, kind, not greedy, with good career and good sense of humor man. I'm looking for a  ideal man =))).
You think it is difficult for nude models to find a boyfriend ? Probably more difficult in Eastern Europe than in Western Europe or North America?
Yes, that is really difficult. Most men don't want that other people see their girlfriend naked. Many of my relationships ended because of that reason. I think, not much difference between men from different part of the World. Just some can live with that and understand, that it is just a job  and some will never understand that.
Your IG profiles got banned a while ago. What happened? Would you get back on IG?
My 4 Instagram accounts were deactivated by the reason that "I pretend to be someone else". I have a problem with bullying and stalking on Instagram by one scammer organization. I wrote many times to Instagram Support, but unfortunately I don't have answer from them. I have no idea what I can do with that. I will be grateful, if anyone can help me with my problem. I did my 5th account with different name
@balan_tory
. Let's see how long time I will be not blocked there=).
What is what you like the most about nude modeling and camming?
I like possibilities that this job gives me. I can make good money to live well, travel and take care of myself. I don't ask anybody for a money and I like to be self-sufficient.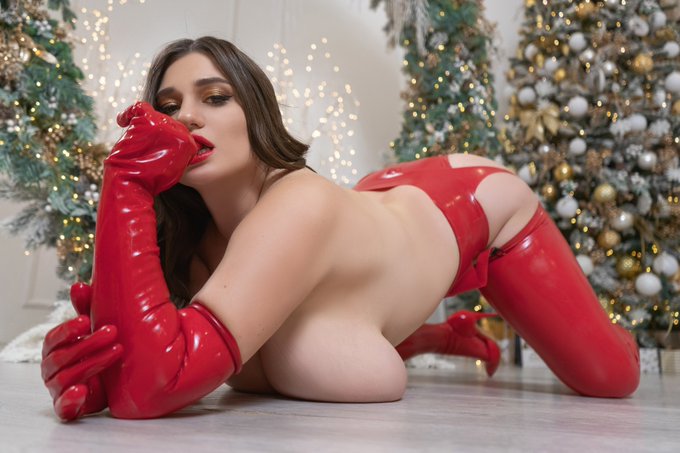 What do you like the least?
Every job has flaws. I don't like only one thing – haters. I try to not listen bad things about myself and my work, but I see all! One thing that I can tell to my haters: Modelling is not escort and your bad words do not stop me to do what I want. You can buy my pics and videos, but not me. Take it easy =).
What can fans find on your official site and on your onlyfans?
I have different content on my official site and my onlyfans accounts. My fans can see good quality uncensored content. Also find my collaboration with other busty models. Also they can order some requests, if they like leave tips=) Also I do a live streams there.
What are your short-term and long-term plans for your career?
I always have a lot of plans=) My father taught me not to tell everything, when I do that. I don't like to tell about what I am planning to do, but I should answer the questions)) I am planning to create an online shop with souvenir products with my arts and pics. I want to finally try to get USA Visa and go to Comic Con Festival (cosplay festival) in New York. I would love to meet with American curvy models and maybe do  new collaborations. Also I would like to do my first fans meeting in USA, because I have a lot fans there. That is my plans for 2022 year. I wish that all this come in true!!!
What message would you want to give to the fans reading the interview?
I want to tell a big thank you to all people who are reading our interview!!! It's a very nice for me that they are interested to know me better. I give honest answers on all questions and I believe that this will make us closer. I promise to stay active in social media sites, continue creating  amazing content and do much live streams everywhere!
Also I want to tell Thanks to BoobsRealm! Thank you for this interview and your support. I will always appreciate that! You are amazing big heart***
Thank you Demmy and we wish you the best. We will have more updates on Demmy very soon!
Below some previews coming from Demmy's twitter:
Поздравляю с 23 февраля!) pic.twitter.com/cVoj6jMqye

— Demmy_Blaze ➖5️⃣0️⃣ % SALE on OF (@demmy_blaze) February 23, 2022
Happy Valentine's content on my https://t.co/WXfxVAXp3T 😍😍😍 pic.twitter.com/3OP4muXm2M

— Demmy_Blaze ➖5️⃣0️⃣ % SALE on OF (@demmy_blaze) February 14, 2022