Everybody talks about the Stock Market and Bitcoin as the next Bubbles to crash. Lot's of people making crazy money with them and others joining in because of FOMO.  However, it is not mentioned anywhere that Onlyfans could be the next real Bubble. Let's analyze it in this post.
So what is a Financial Bubble? "Typically, a bubble is created by a surge in asset prices that is driven by exuberant market behavior. During a bubble, assets typically trade at a price, or within a price range, that greatly exceeds the asset's intrinsic value (the price does not align with the fundamentals of the asset)."
Now let's look at the steps of a Bubble: 1. Displacement: Fans and models and potential models get enamored by a new platform that eliminates the middle man -producer- 2. Boom: While Onlyfans was already very popular amongst SW, once Bella Thorne joined the platform everybody knew what it was. Now almost everyone with acess to internet knows what an Onlyfans is.. or at least has a very vague idea. And a general misconception is that ALL girls are making bank 3. Euphoria: OF is flooded with girls that want to make at least 5k a month and not having to work office jobs or customer service gigs. Some keep it to nude and some do it all in hopes to get rich faster.Panic:  However, this creates this new trend of putting 99% of the content behind a paywall. Nowadays 90% of all content creators have put all content behind paywall. 4. Profit Taking: You can see on twitter that many girls -most of the virtual unknowns show off being in the top 1% or 0.9% while sharing their new homes and brand new cars. All power them.  Some are hardworking while others are lucky. However, this has created a an illusion that money comes easy and this inflow of simps who like to give 100 bucks for a non nude or a 20 seconds video is gonna last for ever. 5 Panic: After spending money and the economic crisis growing along with inflation the usual money marks aka simps will not be able to pay 50 bucks for 2 photos behind a paywall. Some girls might not be able to afford their expenses if they did not invest their money smartly. Other girls will realize that having content on the internet was not easy to take down when they wanted to move on away from SW. The high paywall prices drop and models and amateurs stop requesting crazy amounts to shoot with producers and things go back to what they were 3 years ago. This last step has not happened, but I want to know if you think it will.
Alice Brookes on the BoobsRealm Onlyfans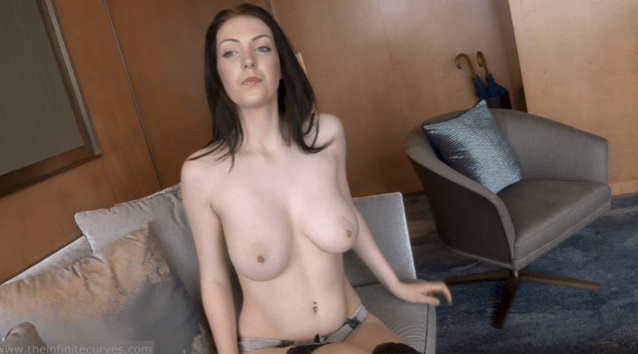 I do not have a crystal ball, only two big balls that I want to get licked by a busty girl. However, I see one of these things happening by 2022:
Step 5 happens and  some onlyfans girls understand that 1k a day for a shoot is actually good money and they do not turn down offers for shoots. They understand that while there are many girls making 5k, 10k, 20k, 30k 50k a month, not everybody make that money and producers cannot make that kind of money because we are not girls and are not pretending to be girls – even though there are a couple of models accounts managed by certain producers pretending to be the model, but revealing that is none of my business-
The bubble does not explode and it is the end of big sites and producers as we know it. You have seen the decline in content on big sites. Personally I have been fortunate to shoot with Top Tier models and I am bringing in Top Level prospects because they believe  in the BoobsRealm project, however, it is a struggle jsut to get some to get on the phone and talk business and build trust to avoid flaky situations, cancellations or no shows.
In addition, I see that Paywalls are the trend and the way to go business wise. The BoobsRealm Onlyfans stil has the old school model. You pay less than 16 bucks and you get 3-4 videos every month -except the manhandling which are 10 bucks because they are special and costed me a lot- However, some girls are selling 1 minute videos at 15-25 bucks… and 1 specifically does imply topless… In addition this girl got 2000 in tips for a 21 seconds censored version. Another one sold 2 bikini photos at 35 bucks….
The Gorilla Grip is one of the few who does a lot without having paywall. Go join and support her.
Only $3 to join my OF! No paywall! https://t.co/uI1rSe22F8 pic.twitter.com/VHcu6Kglq3

— Ana's Fun Spot (@TheGorillaGrip) March 5, 2021
The examples above are reasons why some girls do not want to shoot content for others. Unfortunately, those prices are something that nobody paid before. 5 years ago people complained about 30 bucks monthly membership for 4 videos and photos. Now some people pay that same money for a 1-minute video or 2 non-topless photos.
I am happy for the girls making that money, however, this has created a false perception of the business. I also want to tell you that I refuse to put everything behind a paywall and sell each video for 10 bucks. I know it makes monetary sense but I am a fan. As a fan I would not liked to be overcharged. If you are not paying for content, this is not for you, but for the ones paying, I will not overcharge even though I  have spent way over 5 figures to create content.  If money comes, it should come the fair way.