Black Widow was the long-awaited standalone film for arguably the MCUs sexiest leading lady. If you have ever fantasized about having Natasha Romanoff's legs wrapped around your head, Isabelle Reese's Cosplay Black Widow XXX Parody will give you a unique insight into how the super assign really likes to let go and unwind.
Get to know the real woman inside the suit as she opens her legs for you and invites you to show her how a real man can protect her in the woods. And by protecting, she means for you to get up close and personal and rise to the challenge for her until she gives you everything.
Isabelle Resse as a Black Widow lets you into her hiding place so you can hide inside her and release her stress from being a fugitive. Watch her go down in that tight white suit using your Quest 2, Vive, or PSVR for high-quality 4K video, or enter the spy completely via immersive 7K 180-degree stereoscopic vr porn.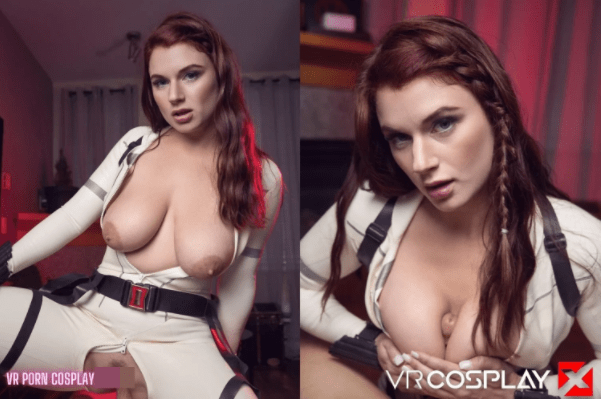 Who Is Isabelle Reese?
Isabelle is a demure red-headed beauty who is a brand spanking new to porn. This hasn't stopped her from making a significant impact, and her cosplay porn is delighting Black Widow fans as they marvel at her impressive blowjob skills and are captivated by her voluptuous D-Cup boobs.
So far, there is only one video under her belt, but this means she is more than ready to write her own smutty VR porn story, and you can help her write that story by joining her for some X-rated fun on the run in this stunning flexible offering.
Enjoying VR Cosplay Porn
Arguably enjoying VR porn in 7K allows you to benefit from a better overall experience and added dimension giving you angles and shots designed to let you in on the action and see if you can tame the spy who is begging for you to cum hard and deep and explore her talents until she has elicited everything she needs from you.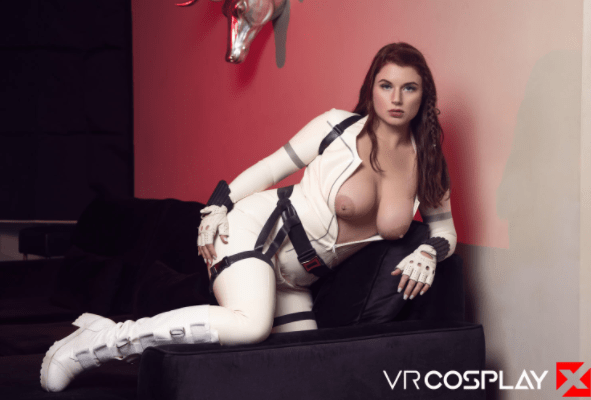 The Black Widow XXX Parody featuring the nubile goddess Isabella Reese is available for you to watch and join in on VRCOSPLAYX.
She is ready and waiting to make you the star of the show. Whether you are a Marvel fan or not, her 37D tits are begging to be released from her skintight catsuit that is split through to ass for easy entry allowing for Doggystyle, tittyfuck, and much more.
Avengers Assemble for this latest cinematic release that is definitely for adults only and is guaranteed to make you want to surrender fully to the charms of the Black Widow time and time again. While this is the first for the Canadian redheaded, blue-eyed beauty, her skill at cock charming ensures she has a bright future as one of the hotties in cosplay porn for VRCOSPLAYX.