This is a blog dedicated to big boobs, but when I found out about Iskra Lawrence I could not help falling in love. Iskra's story was that she got denied the opportunity to become a fashion model because of being a plus size model. As you can see on the photos below Iskra owns a perfect figure and I am sure no real man would deny her anything. I think fashion models are too skinny and do not represent the real women. I can also say that Iskra is not any woman, Iskra Lawrence has the best round ass of the year! She has a pretty face too!
SPONSOR: Have online fun with hot busty girls and check out the bustiest teen on the net doing hardcore.. yeah, the one  below
Back to Iskra…However, this sad story was a blessing in disguise; Iskra got a cool gig as a glamour model and the world has became aware of the injustice. Iskra has everybody's back and also affection. Like I said, this might be BoobsRealm, but Iskra is one of those few girls that make me forget about boobs for a moment – I might say she has nice breasts, too-. You can follow this pretty young lady on twitter an find out what is she up to. @iskra_ 
Speechless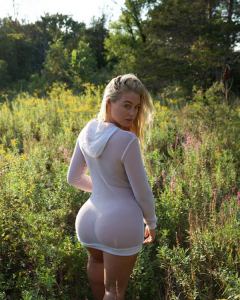 Am I the only one who thinks this photo fits perfectly on Pinupfiles.com ?
On the other hand this room reminds me of GDP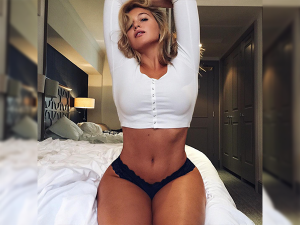 This photo surfaced recently on the internet. I am not sure if it is real or fake. I am not even sure if the girl on the picture is WWE diva Nikki Bella nude. I will just leave this here so you can comment if you think it is just another photoshop or just another look-alike. Regardless of the outcome, this girl has better boobs than expected.
Is this WWE diva Nikki Bella naked?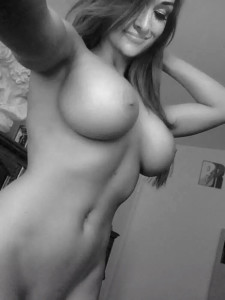 Miss Boobs Realm 2015 finals are up and over 1k votes have been casted in less than 3 days. Support your favorite busty girl. Check all the groups details here. I will give you some updates now:
– 7 girls have gotten over 30% of the votes in their respective groups.
– 3 girls are leading their groups with over 40% of the votes
– Some fan favorites are way behind the top girl in their groups.
– The contest is sponsored by Imodel4you.com where you can get personalized photos and videos from the hottest girls: The site currently features Samanta Lily, Casey Deluxe, Jemma Valentina, Jeny Smith, Basil Meadows and Anni Trinity. Some well-known pornstars and solo models are expected to join soon.
I have just started an AMA on Reddit  and would be glad to answer questions.