Redhead Bombshell @OfficialMarei aka Josephine Gillan does not know what clothes are in any of her appearances in world-famous Game of Thrones. Marei got fucked for the first time in season 2 and since then she has been recurrent naked character in the HBO production.
Josephine herself gave me the spoilers that she was gonna be on the first episode of Game of Thrones and also told me she is one of the few characters that doesn't get killed. When asked about the future of Jon Snow and Sansa and co, the vixen that plays Marei refrained to comment. She said she did not know, but even if she did all actors are not able to disclose such information.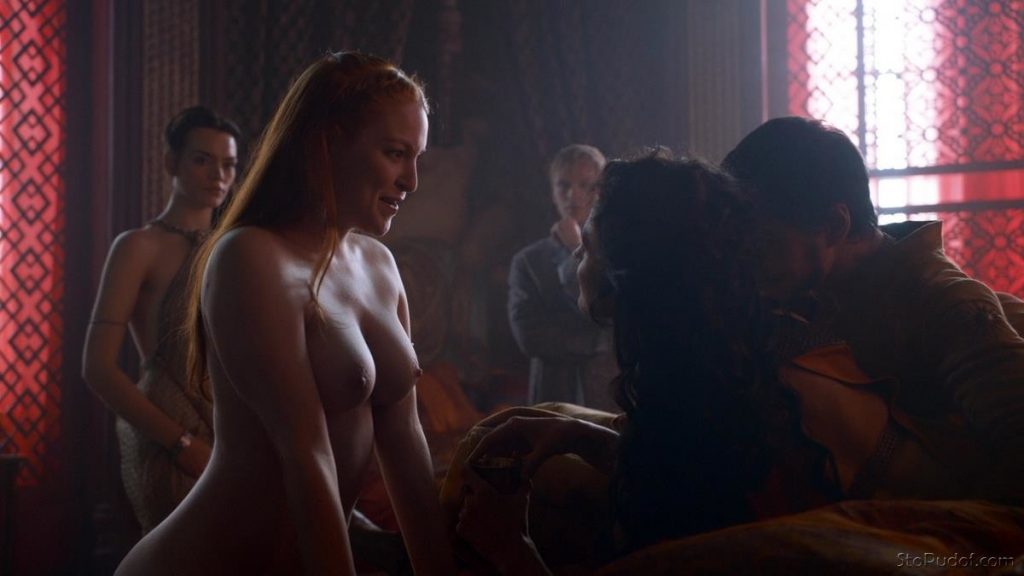 Littlefinger's prostitute appeared yesterday in the Episode one of the final season of GoT.
Hey people, can someone please record my part in tonight's episode #ilovemyfans #marei #josephinegillan #GameofThrones#GameofThronesSeason8 #season8cantwait @WiCnet @BabesOfThrones @GoT_Cast

— josephine gillan (@Officialmarei) 14 de abril de 2019
For those who do not know, her past was heavily featured on newspapers last year when she opened up about her prostitution and drugs issues. She did porn as Sophie O'Brien along her cousin Nadia Elaina. She knows how to suck did. She took it in the face like a champ in Cumperfection.
Josephine is now retired from porn and is mostly attending Comic Cons. I have some more info as we have been in touch for a while, but I can't disclose.
A funny story is when a Saturday night her boyfriend at that time took her phone and replied to message saying that I should not message a girl who has a boyfriend…LOL. Not that it is good, but I am Boobsrealm and we were gonna collaborate in some promotion. Anyways, good that she changed boyfriends. Follow he on twitter and enjoy this busty beauty. I love redheads! And she has a big round ass too! https://twitter.com/Officialmarei
I wish she would be in the DDFbusty which now is more about legends and a few nice girls, but I am sure they will hit a homeru with redhead star Marei from Game of Thrones.
Watch below a scene that will always turn me on! She takes the facial like a champ.. even in the eye!