Katerina Harlova FKA Kathy Kozy is the fire starter. No, she is not a fan of Prodigy, let alone a pyromaniac; Kathy was the model that inspired the Official start of Boobsrealm videos.
Background
Katerina and I have been in touch since 2009.  I am sad I was not able to meet her and shoot when she was still doing hardcore with other guys different than her husband. I would have probably put a ring on her finger, as she is as lovely as they can come. However, we met in early 2019. I wanted to give shooting content a try and I wanted to  just experience shooting solo content. The hotel was not as advertise, but was the only one available. As a result we went to the park where we did the video interview that ends with the milking. Those tits were so huge and she is so slim. Words cannot describe meeting my favorite girl. She was so nice and kind. It was just surreal.
The Shoots
The videos shot in  the room were not shot with the camera, which was not even mine, We shot with my phone. The videos are available on the Onlyfans, except the milking in the glass of wine video and the interview including the milking, which are on the Boobsrealm Loyalfans, as OF does not allow milking.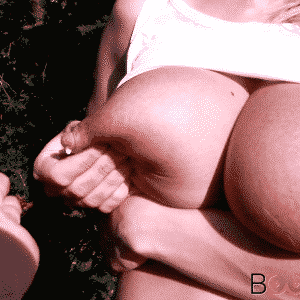 The experience was so amazing that I decided to shoot videos with other girls.
The second time was I was better prepared. However, I am regular guy just living the dream. I was not a photographer trying to make money. I am a fan who made money with the blog and wanted to meet the girls I have been in touch for years, and make money -or at least recoup my investment-.  Katerina did some stripping videos and more topless stuff. There is a milking video in the kitchen where she spills milk all over the place. It was a Milk Bukake. I cannot believe how much milk those tits had. There is a BTS video where you can see the milking out from other angle and me close to her filming and watching the lines flow through the air. Those videos have not been released yet. Will be around December and January, but will only be exclusive to Loyalfans.
At the end of the shoot I took Katerina to Angel Wicky's house as they were going to film some girl/girl content.
Before I finish, I remind you of the Katerina Hartlova website, which also happened as I re-introduced the producer of her site to her. It is the buttefly effect guys. I hope you liked the storytime. On Boobsrealm week you will have one of these for all girls. Go to the BoobsRealm Onlyfans as I give you a 65% Dsicount this week.
On My https://t.co/81mLYXoVGb
&https://t.co/pKYknMAVQt

Shione Cooper With Big Black StrapOn come to me We Oiled our Body's and I give her Blow Job and Ride on Her #katerinahartlova #shionecooper #milf #bigtits #busty #bustymilf pic.twitter.com/BNFLikxhB2

— Official Katerina Hartlova ⭐TOP 2,5% onlyfans⭐ (@Katy_Hartlova) September 9, 2022