A big story is the retirement of Lana Rhoades. Lana Rhoades story in porn started, as in countless cases, due to a break up with her high school sweetheart. She fucked as soon as she debuted and became the top busty rookie in the American Porn scene. Lana made the news weeks ago after dumping Spiegler's agency. The following is a what Lana Rhoades posted on the AdultDvdTalk forum.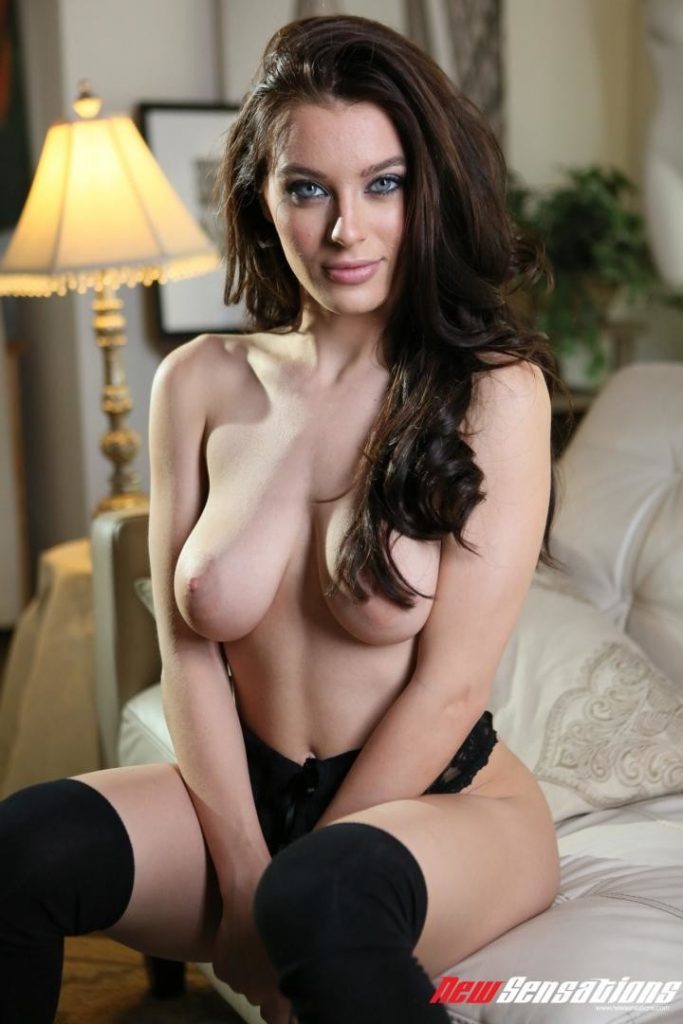 "I don't think I left knowing what I was going to do. I just relised how sad and depressed I was. I would go home and cry everyday, I was sick every week, I had tricamonis, yeast, and BV I've been treated three times since leaving and it's finally starting to go away. This is not good for me and no amount of money or fame is worth. It hurt me so bad, my heart, my soul, and my body. I don't want to do it anymore. being a porstar meant choosing money and fame over everything else and I'm sorry but those things really don't make you happy they just leave you chasing for more, I want a real life, waking up day after day to be driven to a porn set to have sex with a stranger is no life. I can't do it anymore…..i don't want the money, I don't want anything from anyone. I just want to be happy Lana was a very sad and depressed girl who would just smile when the camera came on. Let it be."
Lana's case gives us more light about how hard is to be a pornstar. We only see the final product, but we ignore what performers go through in their personal lives. BoobsRealm.com is getting in touch with Lana Rhoades to get an update. Pierre Woodman stated that Lana may be back and Manuel Ferrara said that she was slated for her first Anal scene.
UPDATE: Lana Rhoades reached out BoobsRealm.com and let me know that she is in fact not retired. Beautiful Lana is working on some projects and she is excited about sharing more info with you. Please come back to the blog for more updates!
Note: The featured photo corresponds to FTvx.com which is the hardcore version of FTVgirls. The site does not have a launch date yet.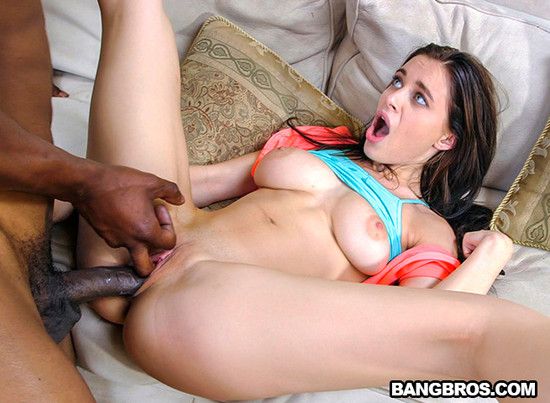 Regarding Miss Boobs Realm 2016. A list of pre-nominees was posted months ago. The final number of girls will be 156. One Qualifying group (Top 2 out of 8 will qualify) will take place in early november. 15 groups of 10 girls each will be open to vote for 2 weeks and the top girl of each group will advance to the final.
Miss Boobs Realm 2013-2014 Antonella Kahllo
This year the fans voting will have a weight of 2. The committee (3 close collaborators, myself and two producers) that will decide the winner will the winner of each group and the Miss Boobs Realm 2016 will add into the internal voting the votes of the fans to declare a winner.
Why not 100% fans voting as in previous years?
Simple. Fans can use VPN's, fake e-mails, etc to vote for a girl several times. This was a disadvantage to those girls who were not on social media or had no die-hard fans.
Also because the winner should be chosen based on how the girl has performed during 2016 and not just personal preference. There is no denial that some girls have had an amazing 2016 and that will be taken into account.
Why the girls on that list? Why so many cam girls?
There are 11 spots left, but some girls on the following list may be out. The 145 girls picked by myself after a very exhaustive review have been chosen based on their fanbase, breast size and breast proportion with their overall body and content released within the year. The committee will review the list and add 11 girls. You, the fan, can make suggestion. Some changes to the final list may be made based on that.
When will the final list be announced?
The 156 girls will be announced in October, giving time to fans and models to share the contest. Groups will be released in that day, but voting will start in November.
Note: Girls will be grouped randomly
UPDATE: Potential girls to be added: Lauren Redd, OneBigKiss, Krystal Swift, Katerina Jade, kiss_my_asteroid (reddit), Anabella Rey, Disney Dee (chaturbate), Lovely Lilith, Aida Swniger, Casey Deluxe, Nadine Jansen, Brandi Fox, Kelly Madison, Katarina Pierce (chaturbate)
Would a cam girl win this year?
What's the prize?
The winner will get US$350. Unless someone wants to increase the prize as a sponsor, that amount will remain. The $350 sponsor will be revealed the date the Groups are released.
Who can we suggest?
Girls that have had at least one topless shoot in 2016. Amateurs could be added (as Cherubesque and Neoaphrodite have). WildKittie_cat from MFC has withdraw from the contest. Please add your girls on the comment section.
Who are the 145 pre-nominees?
The following is the list containing the names of the 145 pre-nominees. As I said, 11 girls will be added. Some pre-nominees will be left out based on what the Committee suggests and others will be added.
Note: List updated on recent post. Nominees will be revealed on October 1st, 2016