I decided to pull the plug as all the results were already defined and it was pointless to wait 2 more days. All had a clear winner and runner-up. Group 28 had a 3rd place close to the 2nrd place, but it was the same for days. Also GGcupsKatie had enhanced boobs, so it makes sense to stop it now along the others. Unlike Best of MissBoobsrealm , which will need to wait the final 24 hours to find out who is the Best of Miss Boobsrealm winner.
Group 26
This was the only group that was going to have qualified. The Gigantic boobs of Demora Avarice did the job and by far.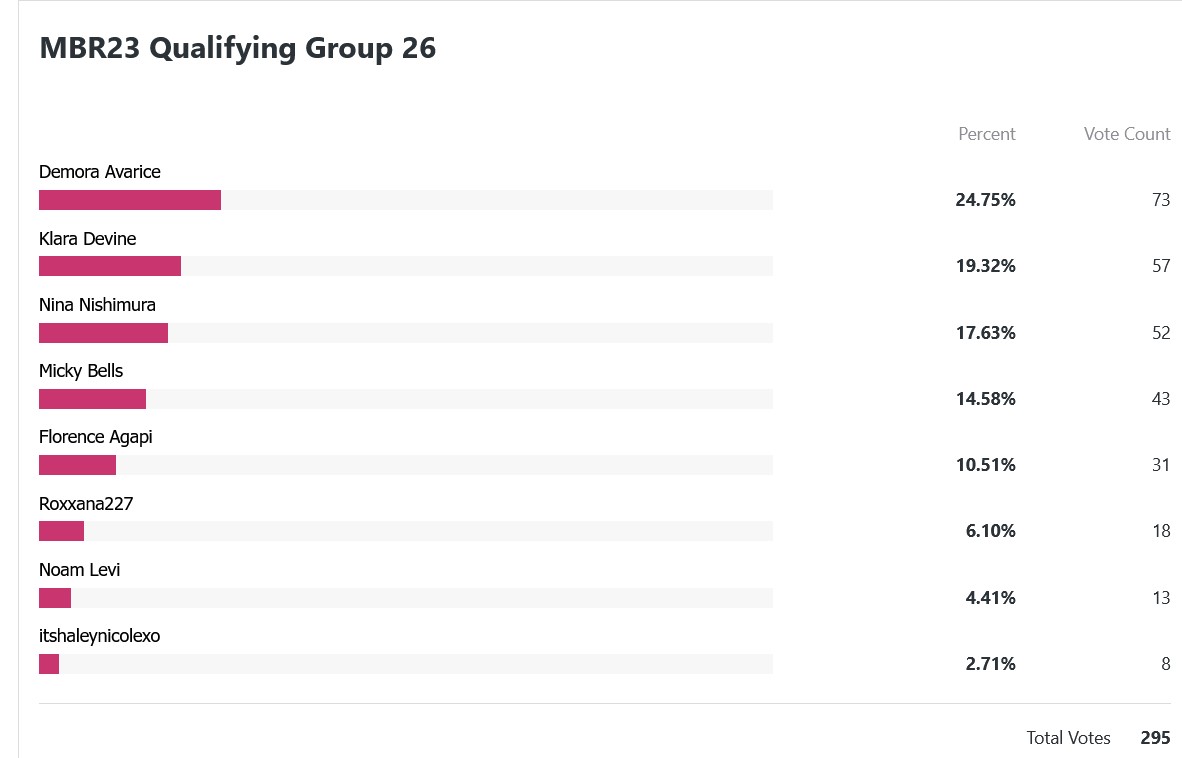 Group 27
Annabel Redd won the Group and Ms Skyler reclaimed her original won qualification, proving that I was not wrong at originally having her in the contest.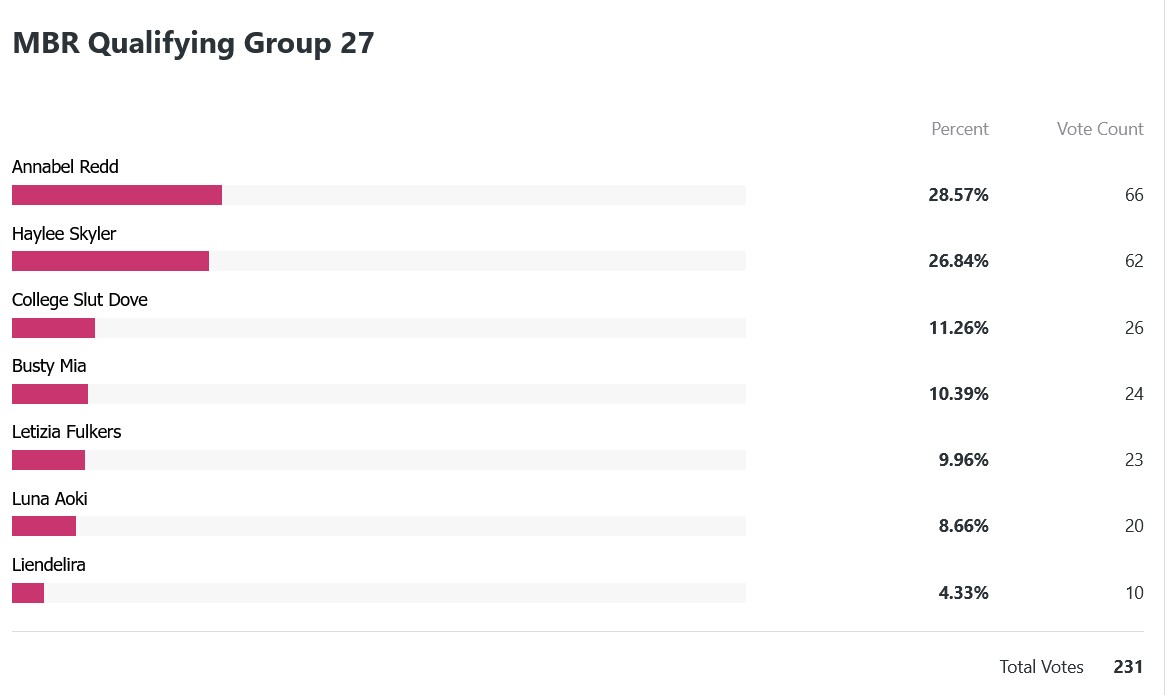 Group 28
Luna Amor won with ease. Lexi2legit was the interesting surprise. GgcupasKatie and MCupsErin did not get enough traction.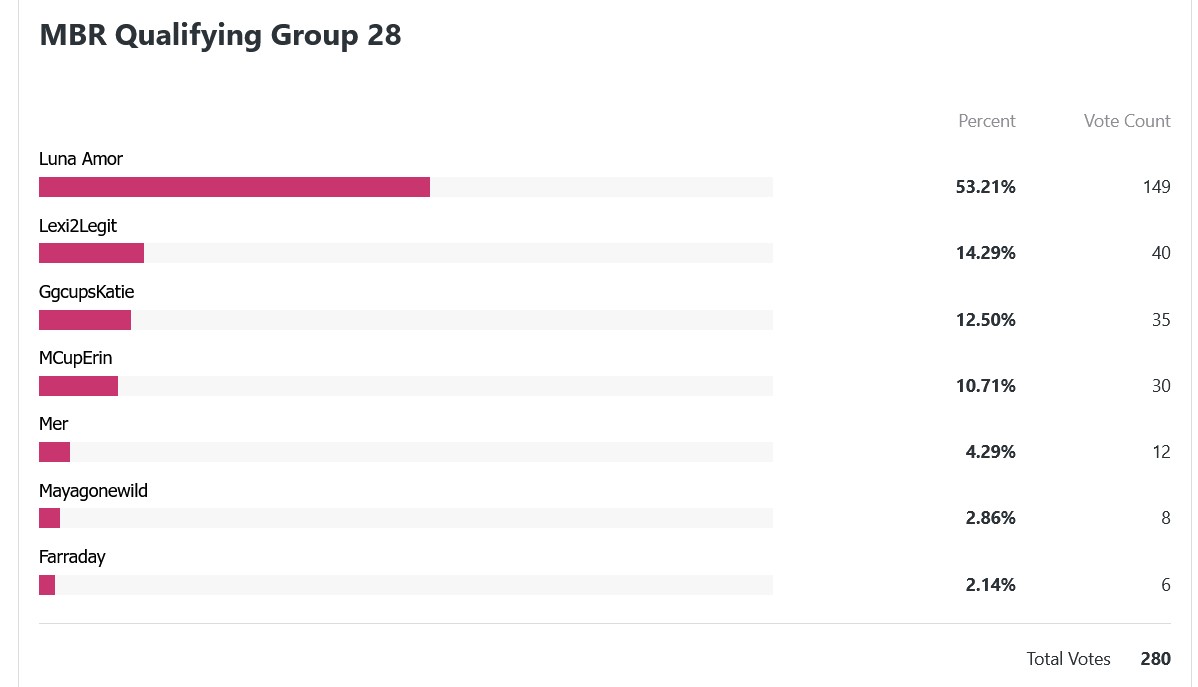 Group 29
Whiptrax won with ease. The surprising result was that non-topess CeceRose got the second place. However, Cecerose does show tits but covers her nipples -and gets cum on the face-. Cecilia was in the non-topless Groups, but now she will compete against the full-topless girls in MBR2023.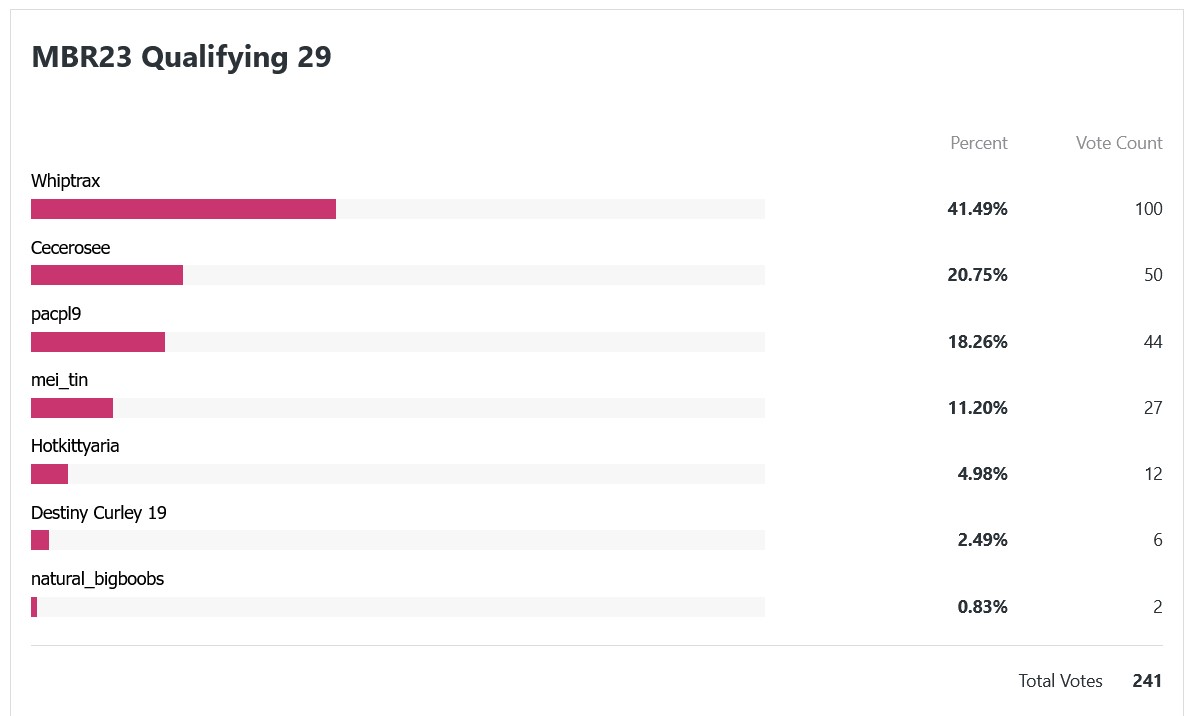 Group 20
Rara Anzaie has still name power. Surprising RedVelvet got the last qualification ticket.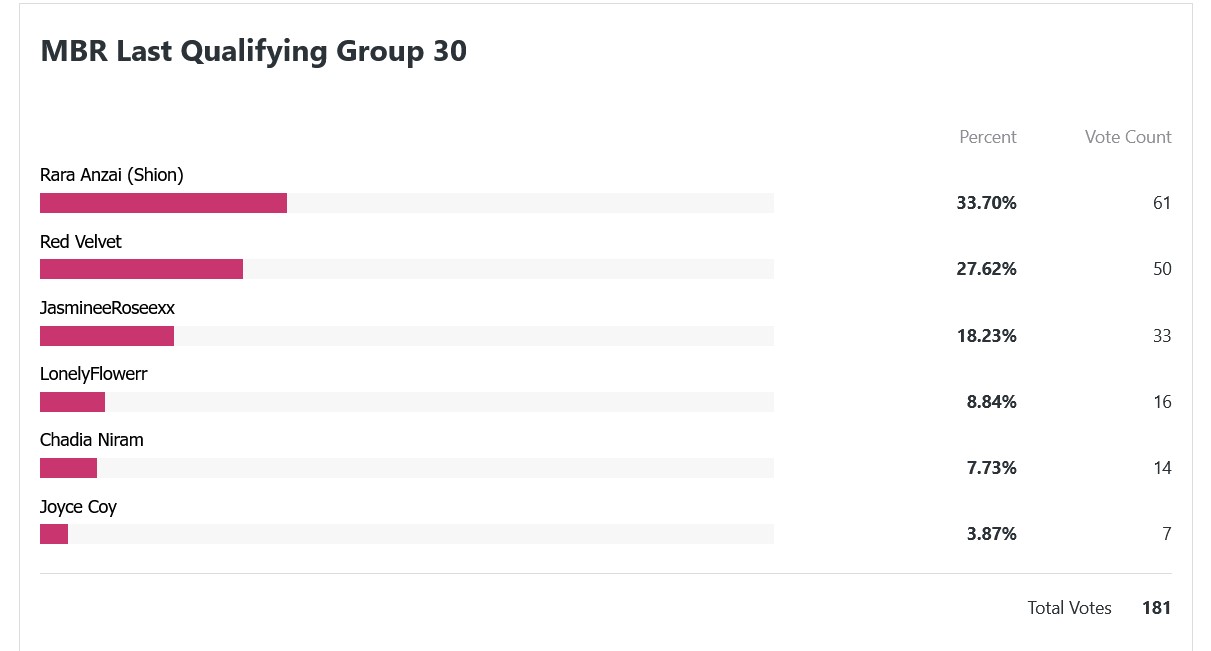 NOTE: I have decided to expand the Groups to 58 Groups. These will be presented tomorrow. No more changes and no more Group Qualifying. I found out about some stunning girls, but there are plenty of hidden gems and we cannot track them all.
Want to talk about the busty busty girls, boobs news and share who is your favorite? Join the Boobsrealm Inner Circle Discord.  We have a Welcome channel, a Boobslovers for photos and videos and news and BoobTalk which will be limited to 150 members . IT IS FREE!
Below are qualified babes CeceRose and RedVelvet