Lauren D'Angelo returns to Scoreland. Mia Magic to make Nadine's Jansen debut and Britain's New Busty Star Dirty Demi makes her hardcore debut.
Latina Lauren D'Angelo is the newest update on Scoreland. Yes, I know Scoreland has Tanya Virago and someone else, but I only want to bring you the best natural boobs. I did not know Lauren was Colombian. We wonder if she is in the States or Colombia and whether she will follow the boy/girl footsteps of Angie Bravo and Violetta. I think Lauren might be the best newcomer on Scoreland this year. If we include 2022 in the conversation I do like Tatoshka AKA Katie Rose better of the rookie bunch.
Below you may find the tease of the video titled Lauren D'Angelo Must Cum.
German redhead Mia Magic is the next debut on Nadine Janse. We got the inside scoop of her debut shoot accompanied by Kira Liv. Sadly this means that we will never see Mia Magic on other website, unless she pulls a (unnamed) who role played the CM Punk/ Triple H backstage  argument and told the famous photographer " I don't need to work with you, you need to work with me". then the German dude shut up.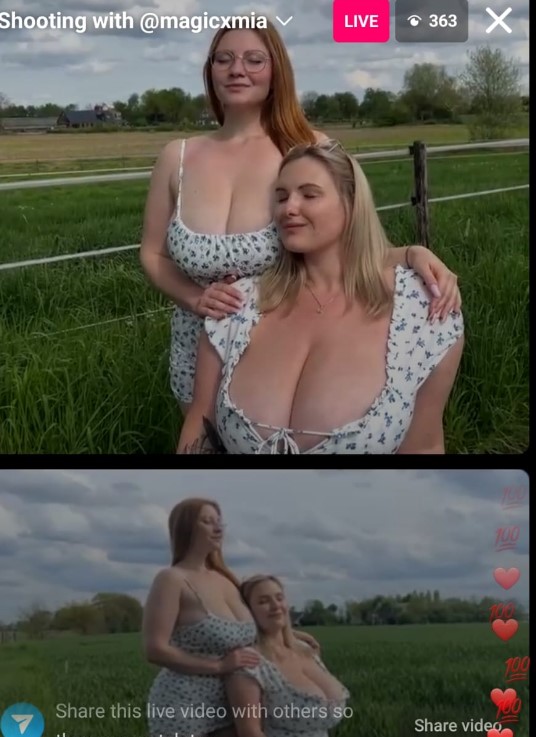 The English new sensation Dirty Demi has made her boy/girl debut. The lucly website that will feature it is a VR website named LustyVR. I told you Demi is one of the top girls of the year; and her professional approach to the business, as an old-school girl proves it. Demi sells content on manyvids but is smart enugh to understand that working for producers will increase her brand awareness. Demi is a nice girl with no tattoos and a perfect body that is allegedly the best busty girl in the UK scene.