Who does not love Marina Visconti! She is a cute russian baby girl who has been in porn for a couple of years now. While currently in a hiatus, Marina has worked hard to establish herself as a household name when it comes to Big Boobs. Everybody that knows me can testity that I love Eastern European girls and I have always told everybody that Marina Visconti is beautiful.
My friend NaughtyBoy brings us a hot scene with busty Marina. This scene took place when Marina just got to the States and it was her first scene in that country even before signing with any agency. I told NaughtyBoy how great Marina was and in just a matter of seconds he fell in love with the ravishing russian. NaughtyBoy has made the scene available on MV and here I can show you some photos and a trailer. I recommend you to buy the scene. NaughtyBoy is one of those great producers and talent that is underrated. His work is praised by the models he has worked with and fans. I have watched his videos and they are really hot. On top of that, he shoots a huge load. In this scene with Marina Visconti he cums all over that cute face. As she was a bit tired and thirsty Marina cleans off her face and eats all the cum. She likes the taste. You can tell by her face.
Watch the full Marina Visconti scene with NaughtyBoy. Tell me what you think. It is outstanding!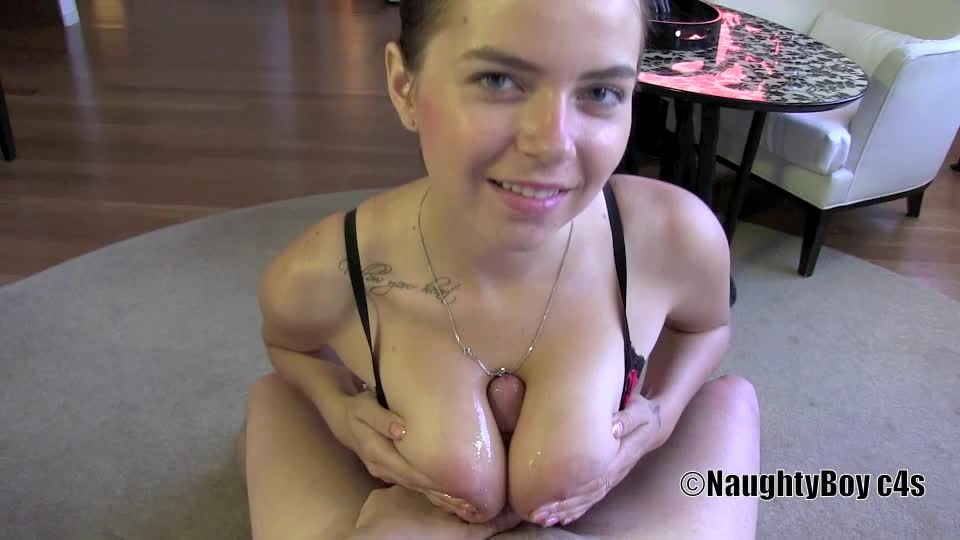 BTW, if you wonder how Marina started in porn, check out her scene with Pierre Woodman where Marina Visconti gets DP in her first scene ever.
Speaking of hot busty Russians I want to share with you Iryna Ivanova. Irina is a playboy model with huge breast. Nuff said. Check those tits!
I wish she did porn!