I bring you updates on the blog, ads that you may have see, changes to groups in MBR23, a future Ask Me Anything, the blog status for 2024 an two MBR23 contestants.
The Blog
You may have seen me more active on the blog. Based on your answers to the survey from over a month ago the 75% of you considered 2023 to be one of the best years for the blog. I am excited that having put the extra time and effort has been noticed and it has had positive impact on you.
The work and effort has been reflected not only on your feedback, but also BoobsRealm has been signing several advertisement deals, which makes 2023 the most profitable year for the brand. I do not have to go into specifics, but the blog is and will be the main focus of BoobsRealm going forward. The Onlyfans -and now fansly- are also segments in green, but it is important to not forget about the bread and butter.
BoobsRealm my be entering more advertising deals which will be bringing in cash for the final 10 shoots taking place in 2024. Yes, the plan to retire from shooting in 2024 is still on. There is only 1 shoot that may be deferred to 2025 -post retirement shoot- due to logistic purposes-. However, the blog will remain posting in 2024 and 2025.
Ads
You may have seen some ads. These ads seemed to have been annoying some users. I will shop around with other ad networks; however, there is a possibility that BoobsRealm starts advertising mainstream products -non porn related- and it is just a matter of getting accepted by legit brands. Who knows, maybe you can start getting Expedia points thanks to BoobsRealm? Stay tuned.
AMA
It has been a while since I have done an Ask Me Anything. The over 170 fans in the BoobsRealm Discord are having fun. There is a chance that the AMA will take place there. Some models have expressed interest in doing AMA with BoobsRealm fans in the Discord server once we get X amount of fans.
Below our Brand Ambassador SmalGirlBigTitties who will be the first guest model on the Discord Server. She already interacted with some fans a couple of weeks ago.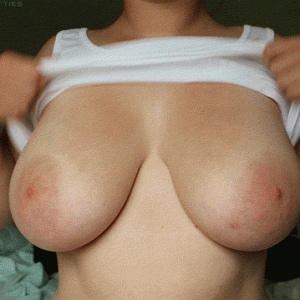 Groups
Wait for the announcement tomorrow. I had to add some qualifying groups which will take place in early September. However, the groups are already defined, as I need to prepare all posts introducing each and every single girl in each group in advance for October and the contest for the topless/nude/pornstars in November.
The Non-topless portion starts this week. Only 3 non-topless girls will advance to the 2nd round of MBR 2023, which will start inDecember.
Two Contestants
Time to move to more MBR2023 contestants. This time we have Hikaru Nagi and Megan Bitchell. Hikaru is a rising star in JAV. She is slim and busty, whereas Megan Bitchell is a cute girl with a nice big tits. She looks like the girl next-door that likes to suck dick. Below you will find a video fo Hikaru and photos from Megan.