Lucie Wilde is one of the girls you always like to get news from. The breaking news is that Lucie Wilde is now officially a Mrs. Congratulations to Lucie Wilde. We wish her and her lucky husband a happy marriage.
Lucie Wilde's story is one of the most compelling story. Some fans did not like her because of her "lack of energy" during sex scenes. However, after we learned about the behind the scenes story about how Argos exploited her for her benefit, took 50% of her money, impregnated her and then went to jail, all to leave Lucie as a single mother, broken mentally and broke after losing all her EUR 200,000 earned; it is impossible to not feel for her.
Luckily after the storm the sun will rise up again. Lucie Wilde, a girl from a small town less than an hour from Prague found in her best friend the guy who would support her before. during and after her porm career. He would take care of a kid who was not his and was by her side when "all the people who were her friends" when money was good left after money run out.
Usually the best friend is friendzoned by women, but story had a happy ending like those  teen Hollywood  stories. Lucie Wilde, now gained weight, with breast that grew back a bit post BR and wearing glasses got married to her long-time boyfriend.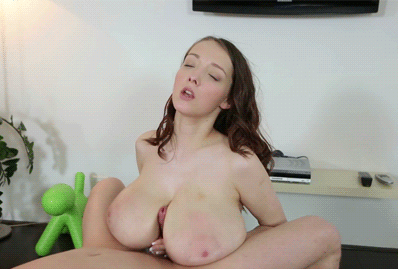 We wish Lucie Wilde the best. Lucie has been an integral part of the boobs world even after years of her departure. Lucie even won Best of Miss BoobsRealm, wining the rightful Miss BoobsRealm title that eluded her in her debut year.
For those who want to remember the iconic Lucie's scenes go to LegalPorno now ANALVIDS, and to Busty Buffy. believe it or not, people still sign up to these sites as there are always new fans who just find out about Lucie.
BoobsRealm is looking to license behind the scenes and bloopers from her shoots. I will keep you updated.