Milena Velba announced her official retirement yesterday and the closing of milena-velba.de. This post also has Ala Passtel naked, as she is perfection! And some big boobs porn gifs to cheer you up!
Milena's retirement is not a surprise to many as Milena expressed her intentions to close her site last year. However, some shoots out of the blue with Adrianna, Hitomi Tanaka and Katerina Hartlova revitalized the site. However, Milena announced that the site is going down in December.
Old times with Milena Velba and Tanya Song
Fans express their grief and wonder what's up. This post is to basically explain why some models and sites do not make money, while others make millions. Milena's site has great quality. It is not the only great website with astonishing models and great content that has died. If you have been around for some years, you will understand the "white elephant" I'm addressing here.
Milena's site never had an affiliate program. Only few blogs promoted it. Blogs are for fun, but also they provide- or try to provide- some additional income to pay pills. What would be the motivation of bloggers to post about certain websites, if they do not get anything in return?  I have promoted Milena and other sites and girls without getting any money because of the traffic and seo value. However, not everybody goes that way. Some producers do not see the point of sharing a cut of the pie with others. Instead of making 30% of 10k they want 100% of $1k. More often than not people in the industry need to understand concepts of Financial Modeling, Strategic planning and Opportunity Cost if they want to run a profitable business and do not let their site grow.
Social media presence is vital in 2016. Some people think that automated tweets from a feed will do the part. I have worked for a porn company and I know what the mindset of some people is. I know that some people think that porn fans are just horny guys who will pay money for a hot girl. However, nothing beats human interaction.
Milena Velba is one of the most legendary busty girls, yet not even a cult following have saved her site from dissapearing. Tube sites, torrents and free content are part to be blamed here. In other words, the fans. All those guys who love her, but shared her stuff for free are the ones that facilitated her decision to retire.
What would have been of Ala Passtel aka Gabrielle aka Karin Spolnikova if she would have been this age in 2016? The Miss Boobs Realm Legend would have made tons of money nowadays and I'm sure she could have done camming. However, she just was not under anybody's wings and she decided to fade away and never look back.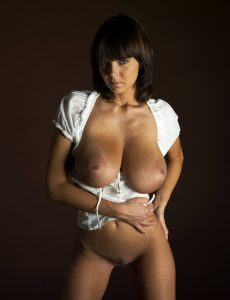 It is time to end this post on a positive note. Why don't we enjoy big boobs gifs! ? We all love gifs!
Will this Christy Marks gif go viral?
What about Jenna Doll demon possesion while getting fucked?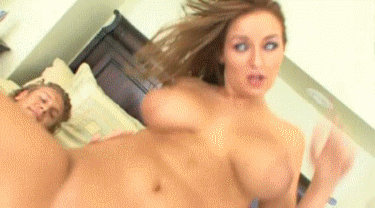 Katerina, Milena Velba and Terr Nova boobs sucking
Karina Hart boob bouncing
A cool Hitomi Tanaka gif I found on twitter
Love @Hitomi_official and her amazing all natural boobs! pic.twitter.com/EJ0ox6KGVe

— POV PORN FAN (@KrisWeathers1) August 10, 2016