Welcome to the first round of the contest to name the best big boobs of 2015. The top 4 girls of the first 9 groups have been declared. Check  #MissBoobsRelm2015 to see who they are and visit the other grpups. The top 4 girls of each group will advance to the finals which will start in late November. The lady who wins the final round will get US$300.
Go on the BoobsRealm forum and voice your opinion. Share your thoughts. If you are a model and want to have another photo for the contest, feel free to contact me.
NOTE: The girls who qualify for the next round are Sha Rizel, Ewa Sonnet, Alex Chance and Alysa Amour.
Adele Star: What a beautiful girl Adele Star is. This girl has a gorgeous face and a nice set of big tits. Enjoy her camshows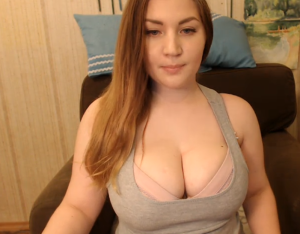 Alex Chance: young pornstar, but experienced enough to be one of the spokeswomen in the industry. Alex has not only been in hundreds of porn flicks; she has also been interviewed on CNN about porn legislation. Alex is tall and has a very cute face. I will finally post my interview with her very soon… It felt nice to hug her =). Follow her on twitter @AlexChancexxx
Allysa Amour: is a busty and cute camgirl who loves to cook. She is more than a pretty face and a big set of boobs. Allysa is a smart lady who enjoys spending time with her online friends. Visit her at MFC and follow her on twitter to be up to date with her news.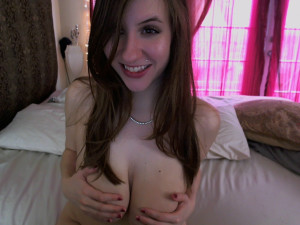 British Brooke: Busty camgirl on ifriends.net who has also graced pinupfiles.com. Brooke is looking to start a career in mainstream modeling and acting. Big boobs aside, she has the looks to be a bond girl!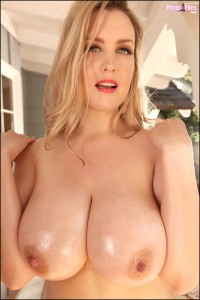 Cherry Blush: Cherry has been featured on ddfbusty, cosmid and other sites. She went from glamour and topless to do masturbation and girl/girl videos. You won't believe how many people ask me if I know whether she would go boy/girl. I wish she goes that route, but so far, Cherry is not letting anyone pop her cherry. Her twitter is @CherryBModelUK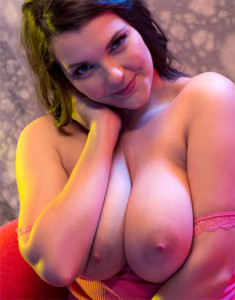 Ewa Sonnet: Legendary polish Ewa. She is still active and her followers wait for the day her pussy sees the lens of a camera (and smiles). Ewa was one of my first big boobs crush. I said I will not post about her again on this blog – I will disclose the story soon- however, it would not be fair to exclude her form the competition.
Ellie Roe: A BBW brought to us by Cosmid. Not muchis known about this big-tittied lady, but we still wait for more updates.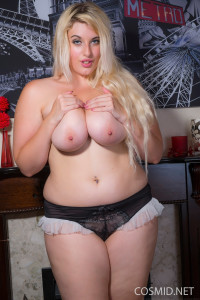 Nikki Sequoia: A discovery by yesboobs.com. She might me my favorite yesboobs original. Let's wait and see more of her.
Petra Miss: Busty euro girl. Made some appearances for DDF. Cute as almost every eastern european. Petra shows us her 2 big reasons to love her.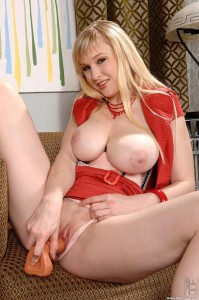 Sha Rizel: One of the most legendary girls from Ukraine. Scoreland posted some recent shoots, but what you don't know is that Sha Rize has been active shooting topless in Europe…. I have to say I may have TWO big surprises related to Sha Rizel.. wait and see…