Welcome to the first round of the contest to name the best big boobs of 2015. The top 4 girls of the first 9 groups have been declared. Check  #MissBoobsRelm2015 to see who they are and visit the other grpups. The top 4 girls of each group will advance to the finals which will start in late November. The lady who wins the final round will get US$300.
Go on the BoobsRealm forum and voice your opinion. Share your thoughts. If you are a model and want to have another photo for the contest, feel free to contact me.
NOTE: The girls qualified for the next round are: Lily Madison, Danielle FTV, TEEN Kate and Liza Biggs
Alice Lighthouse: She is cute, she is pretty and has nice soft breasts. She may not have the biggest pair, but they are big enough for a loving tittyfuck.  Alice Lighthouse is here to enlighten your dark nights. @LighthouseAlice
Anny Smile: Busty camgirl from Latin America. Not much is know about this cute busty girl, only that she will put a smile on your face when she unleashes her big rack. If you wanna see the big tits check her out on chaturbate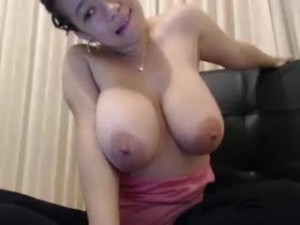 Danielle Delaunay: Danielle Delaunay is one of those girls that are the total package. She was my first interview ever back in the day when I was not even promoting porn, but i had a blog when I posted about famous online personalities. Danielle has come a long way from ftv to her own site going to shoot for all major porn site. She is the most notable face from ftv along with Gianna Michaels. Follow her on twitter. @DanielleFTV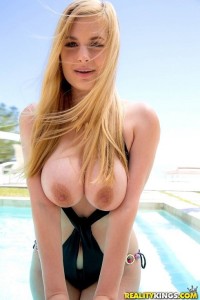 Jamie Love: Zoo magazine model and top glamour beauty. Jamie Love is climbing the ladder of success. Jamie has been on cosmid and other sites from her loved UK. Jamie is a busy businesswoman who always takes care of all her projects and makes a step one of time in order to further her  career. I am not sure why she changed her name to Teegan, but she is still the Jamie we all love: @jamielovemodel
Julie Red: Another chaturbate busty wonder. Julie cams and cums. She has no problem with sharing her body and playing with her huge juggs.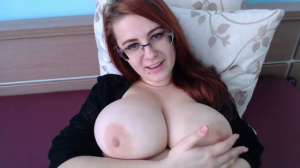 Lily Madison: Lily started as a camgirl on MFC and then went to pose for Scoreland and DDFbusty. On manyvids she is selling her long-awaited first ever hardcore videos. To check all her daily updates and find out what her next videos will be follow her @Lilymadisonxox .
Liza Biggs: Liza Biggs knows why she chose that last name. Her tits are BIGG. She has been on Scoreland and is looking to do more scenes for the BBW lovers. Her twitter is @Liza_Biggs
Lolly Gartner: Latvian beauty and friend with Viola Baileys. I came across Lolly last year after Torbe fucked her brains out . You can follow her on twitter @lollygartner
Mary Jane Mayhem: Mary Jane Mayhem was new to me before the contest; however, I came across her twitter @MJMayhem1 and I have to look at her every day. 
TEEN Kate: Busty coed student who gets naked on webcam. Kate has natural soft breasts who a lucky guy on college might be titfucking. She has a pretty face and a good attitude on cam.