Welcome to this round. Eleven groups (A-k) feature the best 110 busty girls of 2015. Models have been distributed Alphabetically.Voting starts today October 12th, 2015 and will end November 2nd, 2015. Final round will start November 3rd, 2015 and will be extended until November 15th. Miss BoobsRealm 2015 will be announced during November 16th, 2015. Miss BoobsRealm 2015 will receive $350 as a prize, courtesy of our sponsor www.imodel4you.com.
The top girl of each group will advance to the finals. Fans will only be allowed to vote for one girl every 7 days. For security reasons  and to avoid fans voting several times, security has been added. In case suspicious voting is detected, a strict investigation will be done and models affected will be disqualified. Models please tell your fans to behave.
To check out all the groups and previous rounds please go to Miss Boobs Realm 2015 contest page.
UPDATE: Sensual Jane advances to the Miss Boobs Realm 2015 finals.
Sarah Nicola Randall: Sarah has made it since the qualifying rounds. Sarah has never posed fully-nude, but fans do not care as they think that her big natural breasts and her face are enough to be satisfied.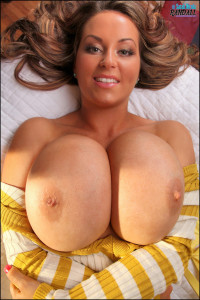 Sensual Jane: Sensual Jane has decided to be the top European pornstar. She is active on twitter and is shooting great scenes for different sites as well as her official site sensualjane.me. Follow her on twitter @Sensualjane and enjoy her work at DDfbusty.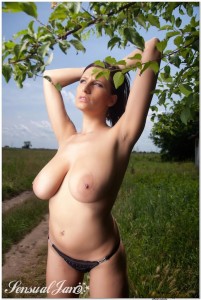 September Carrino: September announces that she is retiring in September 2016. We have some more months to enjoy her beauty and cherish these last photoshoots. September will be missed, but she made a mark in the big boobs niche. Show your appreciation at @september87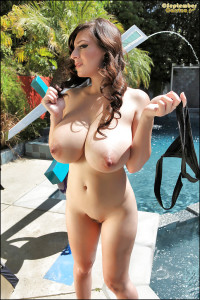 Sha Rizel: The busty Ukranian and top girl from the Class of 2013 has been active during glamour shoots but Scoreland released some material of her as well as Milena and Nadine.
Shay Laren: Shay was a wildcard in the previous round. Her fame is increasing and each day hundreds of fans are grateful that Shay Laren shows her nody and more online. Follow her at @ShayLaren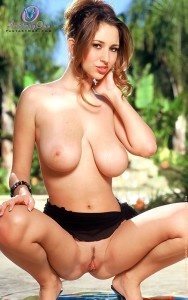 Sindy_1111: Busty… did I say busty? Mega Busty cute camgirl. Sindy has made an impact in the contest and her fame has increased. Check out Sindy_1111 chaturbate shows and bust a nut.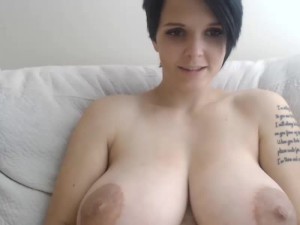 Siri: My favorite american busty pornstar. Siri has taken some time off and hopefully she will be back soon. Siri is one of the most hardworking and professional woman in the industry. She has been very vocal against tube sites and always supports the #Pay4YourPorn movement. I would dare to say that the best way to bring Siri back is to become one of her Sirians and join Siri's official site. Follow Siri on twitter and get her updates.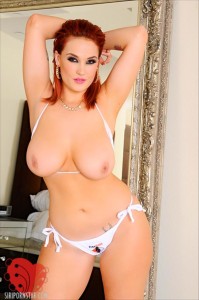 Slavka Solnechnaya: Word out is that Slavka Solnechnaya aka Lilith Von Titz may be on her way to boy/girl. That is just a rumor as many fans like to push their fantasies. Slavka is a beautiful redhead with a big pair of natural tits.
Sophie Coady: The super fun and busty UK glamour model was another great surprise in the contest. The busty redhead has became a fan favorite and is looking to making to the final stage. Like Sophie Coady says it herself: Huge Fucking tits!! Follow her @sophie_coady
Stacey Poole: A very well-known and love busty glamour model. Stacey is a dream come true. She has been on pinupfiles and also posed with Beth Lily for Beth's official site. Follow Stacey and all her news at @StaceyPoole1