Te yearly contest starts in 1 month. Miss Boobs Realm 2017 will feature many new faces -and boobs-.  Find out who are the pre-nominees and comment about who should be added and comment on the selection of girls for the 2017 edition.
The following poll starts today and ends October 1st. On October 2nd The Miss Boobs Realm 2017 list of nominees will be released as well as the preliminary groups and first round groups.
Rules
Models have had at least posed topless once since November 2016 to October 2017.
Leanne Crow displays her GIGANTIC RACK. Watch It all On her Official Site.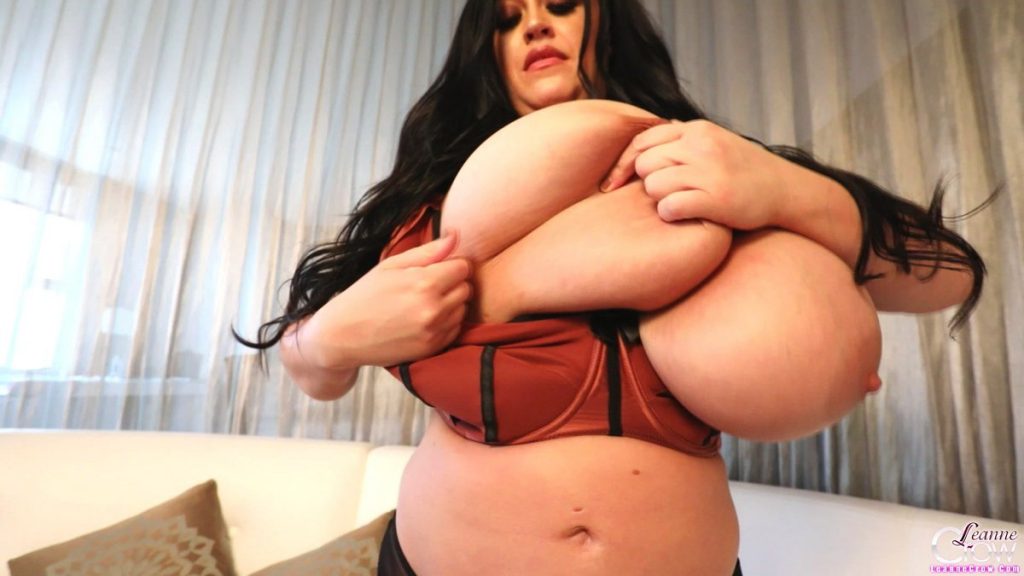 Mechanics
You voted for a 60-80 girls contest. Today I present you a list of pre-nominees (105 girls). You will vote in the poll in this post to confirm that you would like to:
1.1. Confirm a 80 girls contest (does not include short qualifying round of 4 groups of 6 girls)
1.2 Confirm a 96 girls contest (does not include short qualifying round of 4 groups of 6 girls)
1.3 You will add on the comments what models could be missing from the contest – Remember the rule-.


Samanta Lily and her huge boobs. Join Her Site
Pre-nominees
The following list is not 100% sealed. Aproximately 5% of the girls could lose their spot if you can suggest some girls that are more deserving.
Cam Girls will be in the qualifying round. They are the unsung heros of the busty world as they are the most more active.
This is the first year that Social Media Stars and Amateurs are entered. last year Neoaphrodite and Gabriela Baeva were the first amateurs to be considered. They were to be entered the contest this year ; however, Neoaphrodite has withdrew from the contest and Gabriela Baeva has not qualified as she has not been very active.
Gianna Michaels is listed as pornstar, but might be considered as a cam girl in the contest.
The Contest
This year the winners of each First Round group will be grouped in semifinal groups. Ma y fans complained about having many girls in the finals. This tie the semi-final will allow to have only 2-4 girls in the final round.
Most of you agreed with the Committee based on the Boobs Realm 2017 Survey.
Most of you agreed that more newcomers and less veterans should be in the contest. Ladies such as Ewa Sonnet, Nadine Jansen, etc are no longer in the contest. Babes such as Suzy Sun, Lexy, Adrianna Sweet did not qualify as they have not been that active.
This year has a prize of US$200, which will be awarded to the winner.
Who could win this year?
Based on what they have done this year and what they could potentially achieve in the coming weeks the following is a list of the girls with more chances to win this year:
Samanta Lily: Providing the most consistent big boobs content.
Bella Brewer: No doubt. The best discovery of the year.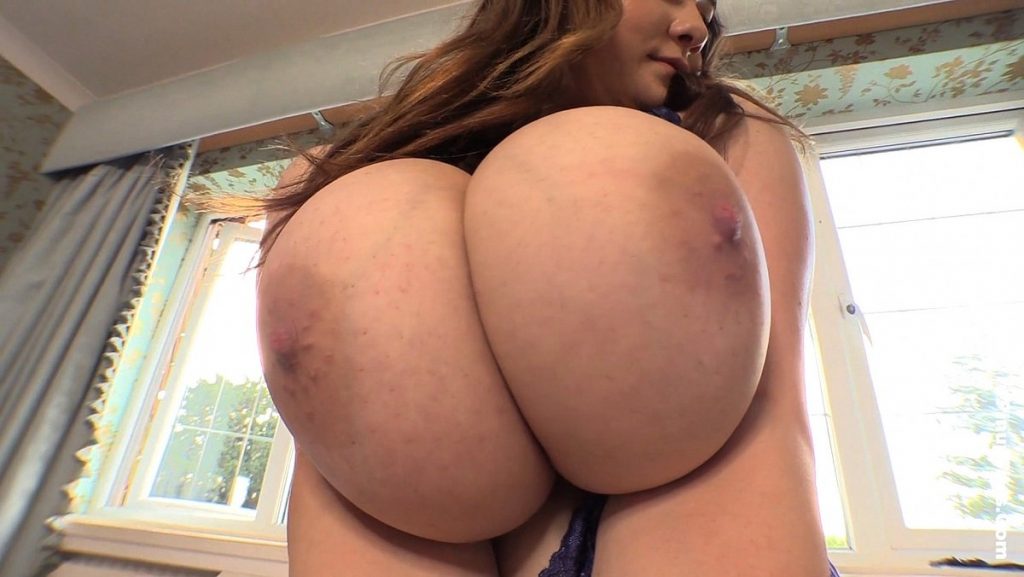 KissMeFirst: The most popular and beautiful busty cam girl. Her fame has skyrocketed this year.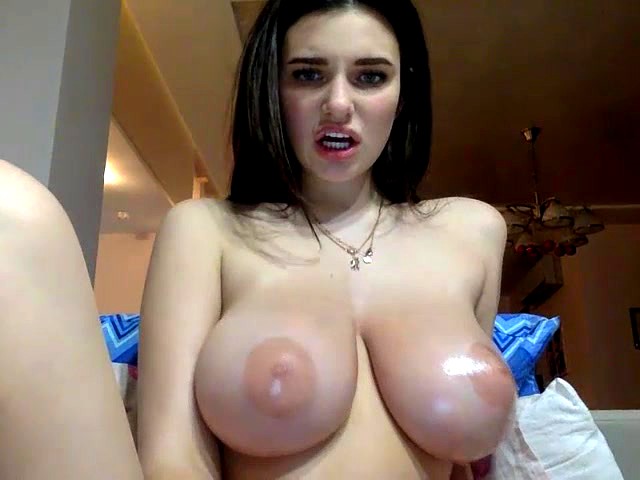 Antonella Kahllo: Always sweet to her fans. Has a  Cult-following.
Angela White: Bets busty pornstar. Has been more active since she is in the States.
Miss Charlotte: Colombian cam girl who is taking the big boobs world by storm.
Erin Star: Hot newcomer and Scoreland's new flagship girl.
BabyLeah98: Wilcard with two powerful reasons to vote for her.
Online in an hour ? pic.twitter.com/4xvR1RAZGp

— Leah (@babyleah98) September 24, 2017
Asiri Stone: In my opinion the best overall combination of big tits, body, personality and show. She has developed into a top star.
Minijello: The instagram sensation is considered to be perfect. Producers, fans and some models agree with that statement.
Nicolette Shea: Greatest new fresh air in porn.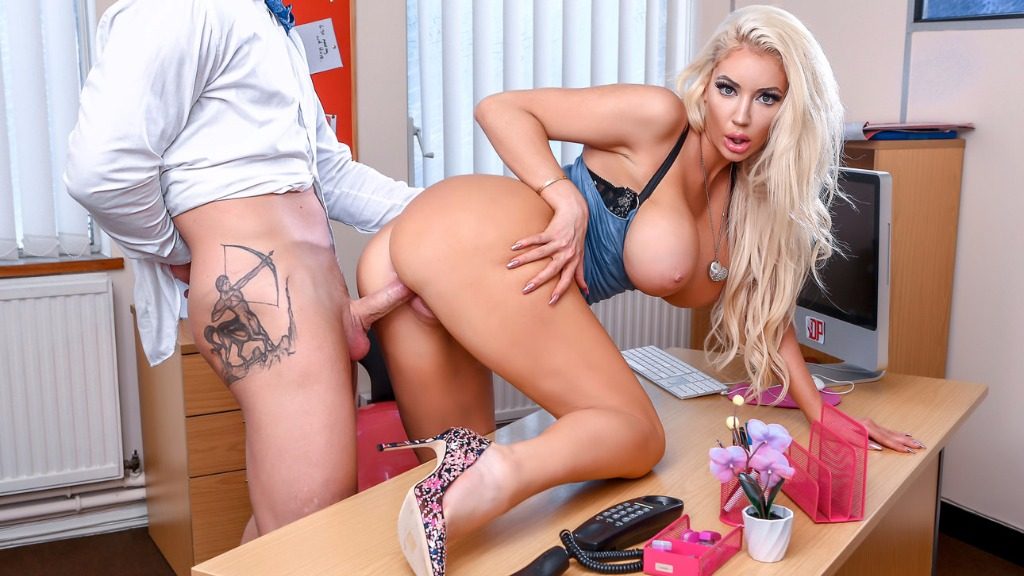 However, you will have the power to vote for whoever you want.
Some girls that are on the fence and could enter the contest. I would be reading you comments. Should you choose the 96 girls contest these girls would be entering: Sarah Rae, Tayler Texas, Rhaenys, Niley Hot and Monica Mendez. I would also read all your suggestions.