Congratulations to KittieSauce who has become the first ever Miss Boobs Realm Cam Girl!!
KittieSauce has won the $50 and the Boobs Realm t-shirt. All the best to Kittiesauce. She is already a star, not only in my book, but she is also a favorite of many fans and producers who would like to shoot with her.
Kittiesauce is a beautiful 20 years-old American girl who started camming over a year ago. Her charisma and natural perfect body has made casual fans fall in love. The most experience experts in big boobs have also acknowledge KittieSauce beauty. She has been compared to Karina Hart and Tanya Song.
KittieSauce wins the Miss Boobs Realm Cam Girl leaving behind other fan favorites. Nikki Eliot, ThatSubieGirl, Erkos and KissMeFirst are well-known cam girls who qualified to the final round, but could not beat Kittiesauce.
It was really hard fought competition. Until the last minute Kittiesauce and Nikki Eliot were literally fighting vote to vote and tit to tit. I had no idea who was going to win. The 5 girls on the finals deserved to win, but the fans have spoken. Kittiesauce consolidates herself as a big name in the big boobs world. She is pretty, busty and has a very nice personality. She is the combination of everything a guy could dream of.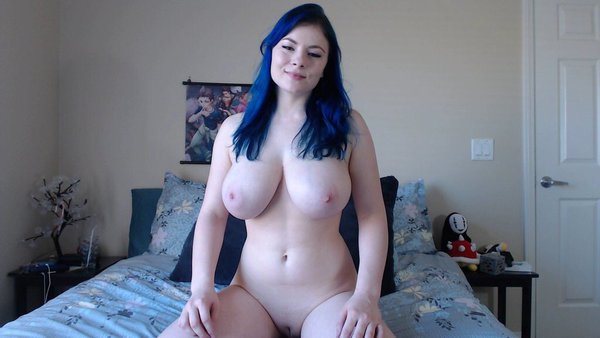 Check out KittieSauce on Chaturbate and see by yourself by fans chose her Miss Boobs Realm Cam Girl.
I will be chatting with KittieSauce about transfering the prize and also getting her comments on this big win. The competition is over folks, but KittieSauce is now a force to be reckoned with. Will she win the biggest competition Miss Boobs Realm 2016 in November? Let's see… but for now, let's celebrate KittieSauce big win and salute Miss Boobs Realm Cam Girl.
Follow her on twitter at @katkittiesauce and buy Kittiesauce's hot videos.
KittieSauce is not only a pretty face with nice breast. Her ass is also perfection!
Note: Please support our site and check out Kittiesauce and other hot girls on Chaturbate by clicking on this link.