Welcome to the first round of the contest to name the best big boobs of 2015. To know see the list of participants per group and links to each group visit the #MissBoobsRelm2015 main page. The top 4 girls of each group will advance to the finals which will start in late November. The lady who wins the final round will get US$300.
Go on the BoobsRealm forum and voice your opinion. Share your thoughts. If you are a model and want to have another photo for the contest, feel free to contact me
UPDATE: First round has finished for the first 19 groups. The additional 5 groups will be posted on Thursday July 30th and will be up until August 17th.
QUALIFY FOR NEXT ROUND: Slavka Solnechnaya,  Luna Amor, Sophie Coady and Carol Golnerova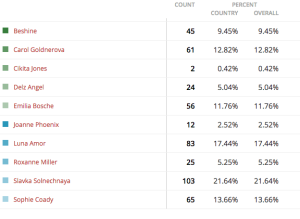 The following are the 10 girls in this group:
Beshine: Biggest silicone boobs in the world. It might be really hard to do much with those big boobs. She has a cult following. Let's see if Beshine shines in her first Miss Boobs Realm. Her twitter @iambeshine
Carol Goldnerova: Another girl with impressive rack. The czech blonde is one of those wonderful ladies you don't see that often. Follow her @CarolGoldnerova and check her official site.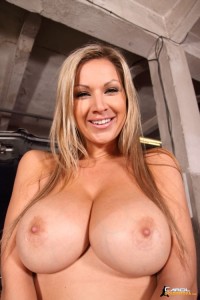 Cikita Jones: Another beauty brought by the Cosmid mastermind. This redhead looks to turn you on bouncing her big boobs.
Delz Angel: The UK MILF has graced ddfbusty.com in solo sets and also with Anastasia Sweet. Deb is looking to increasing the size of her big fake boobs. Stay tuned as there will be more content from her available in the coming months, only on DDF. She is very friendly to her fans on twitter.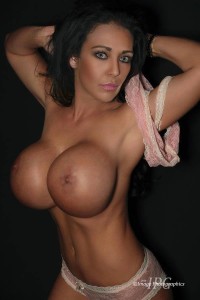 Emilia Bosche: The top heavy tits blonde returned for hardcore on scoreland. She had some amateur scenes before, but her real pro boy/girl were shot by Scoreland, which has more on the shelf for us.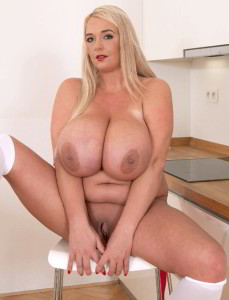 Joanne Phoenix: Another cute busty young lady from the UK. Joanne Phoenix has that cute looks and hypnotizing natural big breasts. Joanne is happy to share her big tis on webcam and is already a rising starlet. Be her follower on twitter.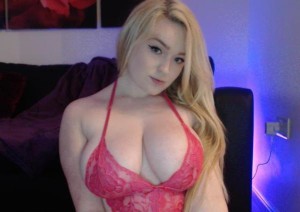 Luna Amor: Brought to the dance by Joanna Bliss; Luna shares her "amor" in the shape of her massive big breasts. She has been another ddfbusty exclusive, but it remains to be seen if she will stay away from boy/girl.
Roxanne Miller: Experienced BBW with appearances for Scoreland. She is not only a model, but also a photographer. She has launched her own site and is open to be your friend on twitter @RoxxxanneMiller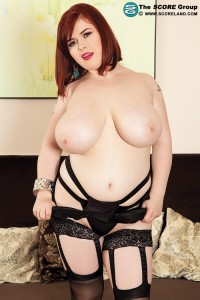 Slavka Solnechnaya: Boris Bugaev brought us this beauty. Slavka is a busty girl so hot that we can blame her for global warming.
Sophie Coady: She has not modeled as often as most of the contestants, but what she has shown is enough to consider her. Sophie is a redhead, a very bosomy blessed girl and has a perfect figure. The skye is the limit for Sophie. Beware, Sophie will take over soon! @sophie_coady