Welcome to the first round of the contest to name the best big boobs of 2015. To know see the list of participants per group and links to each group visit the #MissBoobsRelm2015 main page. The top 4 girls of each group will advance to the finals which will start in late November. The lady who wins the final round will get US$300.
Go on the BoobsRealm forum and voice your opinion. Share your thoughts. If you are a model and want to have another photo for the contest, feel free to contact me
UPDATE: First round has finished for the first 19 groups. The additional 5 groups will be posted on Thursday July 30th and will be up until August 17th.
QUALIFY FOR NEXT ROUND: Marina Visconti,  Stacey Poole, Kelly Madison and Carmen Bella
The following are the 10 girls in this group:
Amber Cutie: One famous camgirl who enjoys pleasing her fans. As you can see on the photo she tries to have an intimate connection with her biggest fans. She has a pair of tits that deserve to be famous. I am expecting to see more of her soon, Follow her on twitter @AmberLynneGirl and see all she has to offer on her shows.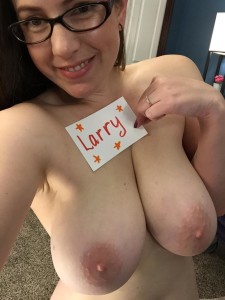 Ariane Saint-Amour: If you talk about huge monster fake tits, you have to talk about Ariane Saint Amour. A geek and comic lover, Ariane does not shy away from showing her ample chest at Comic Cons and cosplaying for her shoots. I have met her and touch those huge breasts at the Montreal famous Super Sexe strip club. Check out Ariane's twitter and her official site to find all her news – and nudes-.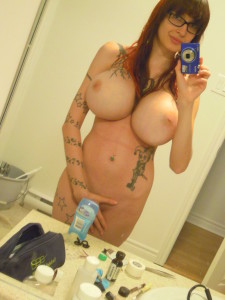 Carmen Bella: A busty latina who made a name for herself webcaming. If you are not new to the internet, you have to have heard about CamwithCarmen.com. Her perfect figure not only makes her be one of the hottest webcammers, but also one of the hottest latinas. Sofia Vergara, watch out!
Ellen De Rose: She is blonde, she is busty and she has a long tongue. Mix all that and you have a great camshow. Licking her own tits and showing you how she would lick your body is what will turn you on.A classy camgirl with a million bucks face. You can check my interview with the mysterious busty blonde.
Ivanova Bella: A latina camgirl who likes to play with herself on cam. She shows how a colombian camgirl is. Hot, beautiful and willing to do it all to please her guys. I know what you are thinking. She needs to make the jump to porn! Culioneros.com where are you when we need you?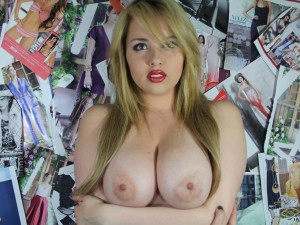 Julia Fleming: I love redheads. I don't care about tits size when it is about a redhead. But what better than having a busty redhead? That tops everything. Cosmid knows how to pick hot girls. Julia Fleming strips for the lucky guy on cosmid. I don't know how they do it, but they do it! thanks!
Kelly Madison: Legendary and AVN Hall of Famer has to be in every big tits competition. She is a household name and is the personification of MILF. Kelly along with her lucky husband Ryan deliver one of the best acts in porn. Pornfidelity makes Ryan the luckiest husband and Kelly the best wife!
Marina Visconti: One of the sweetest girls in porn. The "krasivaya" porn starlet decided to take all over the world with her beauty, her energy and her two big guns. Marina is one of the most dedicated porn girls and always gives the 200% on set. Her porn will become classic. She is becoming one of the best busty girls in porn.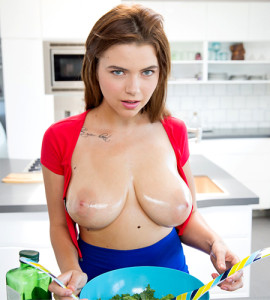 Stacey Poole: A young, but legendary glamour model. Probably one of the most famous names in the busty topless niche. Fans can tell who she is with just looking at her big natural breasts. Zoo magazine and nuts were graced by her perfect body. The 32GG busty doll from the UK is fan favorite.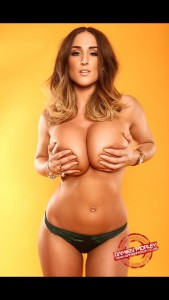 Winona aka Terry: Not as busty as her counterparts, but big enough to play with those. The girl is a gift from God. We expect to see more of her soon. Take a look at her photoset from Photodromm and enjoy this perfect built figure.