Welcome to the first round of the contest to name the best big boobs of 2015. To know see the list of participants per group and links to each group visit the #MissBoobsRelm2015 main page. The top 4 girls of each group will advance to the finals which will start in late November. The lady who wins the final round will get US$300.
Go on the BoobsRealm forum and voice your opinion. Share your thoughts. If you are a model and want to have another photo for the contest, feel free to contact me
UPDATE: First round has finished for the first 19 groups. The additional 5 groups will be posted on Thursday July 30th and will be up until August 17th.
QUALIFY FOR NEXT ROUND: Amanda Love,  Valory Irene, Sara Willis and Fuko aka P-Chan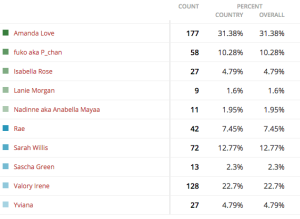 The following are the 10 girls in this group:
 Amanda Love: One of the best discoveries of the year. Cosmid brought us Amanda and satisfied our cravings for new big natural boobs. Seems to be one of the overall favorites, but has fierce competition in this group. Amanda seems to have decided not to shoot for other site, but Cosmid. Let's see what time tells us.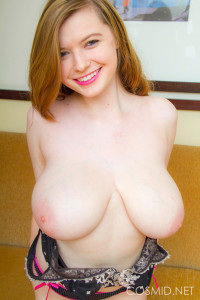 Fuko aka P-Chan: She just changed her name to P-Chan, but her boobs are as big as always have been. The former Fuko is looking forward to fucking your brains out. Will you let her? @fuko0210
Isabella Rose: Escort and camgirl. Isabella knows what to do when she puts her big girls to use. Check her out and catch her on cam.. or somewhere else…
Lanie Morgan: Another new girl to me. Lanie reminds me of Whitney Stevens. That is a good thing; actually a great thing. We are yet to see if Lanie is as dirty and as energetic as Withney. Lanie seems a very genuine lady who loves her work. She is not that active on twitter, but keep an eye on Lanie. Her handle is @laniemorganxxx
Nadinne aka Anabella Mayaa: Nadinne shows her bazongas on cam, but we can also enjoy her naughtier side on myboobs.eu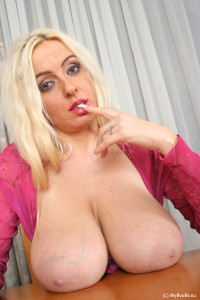 Rae: Rae brings us the sunshine. Her beauty and her aura makes us feel blessed. Her photos become art and her body a heavenly sculpture. The UK always bring us beautiful ladies with wonderful breasts.
Sara Willis: Sarah chose to go solo and entertain her fans on cam in a more personal fashion. You can follow @SaraWillis on her twitter and find out where and when she will show her big natural boobs.
Sascha Green: A busty camgirl who needs to work for a big website. She has a big pair that everybody would like to see more often. Visit Sascha Green at Streamate.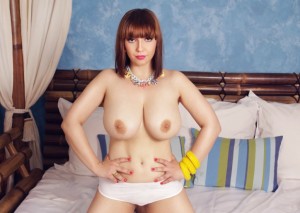 Valory Irene: Valory made a surprise comeback to Scoreland and Cosmid. We expect to see more of her soon!!!
Yviana: A new girl brought by Dakatari through Nadine-j-de