The annual Miss BoobsRealm contest will take place featuring the best busty girls of 2020. Pornstars, models, instagram girls, camgirls and amateurs.
While doing a Top # girls list of 2020 I realized that despite the pandemic and the fact that most pornstars and models have been inactive, there are girls who either worked on onlyfans or have been gaining recognition this year.
The list below features the top 72 busty girls of the YEAR. Yes, many legends have not been considered. It is time to give the chance to new blood. Legends such as Tessa, Sha Rizel, Katerina, Hitomi have still been working this year. Tessa has reinvigorated her career in her onlyfans where she shows more than she has us used to. However, the likes of Leanne Crow, Rachel Aldana, Lana Kendrick, Angel Wicky, Lovely Lilith have been either not so active or sharing some topless on onlyfans. Lana Kendrick's tits are bigger right now, but she is not shooting content.
Vivian Blush did not work this year for Ewa. Yes, there are some Instagram stars, but those are among the most famous and natural on IG and Tiktok.
One of the discoveries of the year
First post!! To see more go follow https://t.co/GUR6DDzZOx#bigboobsfansite #boobs #tits #girlsoftwitter #hugeboobs #hugetits #SexyBoobs #love pic.twitter.com/kL7yp16k6d

— Thenudesbank, originally from reddit! (@thenudesbank) February 24, 2020
BoobsRealm has approached Lana for another first -her first manhandling by a man were shot last year, so they do not qualify her for the contest, but still you can order them on the BoobsRealm Onlyfans.
Below the list of the top 72 girls of 2020. Every single girl will have a post starting this Saturday. Two girls per day until October 30th. Contest will start in November. Winners of each group advance to a knockout stage and the final 6 qualify to the finals which will be determined by the Committee.
3-times winner Tessa Fowler on OF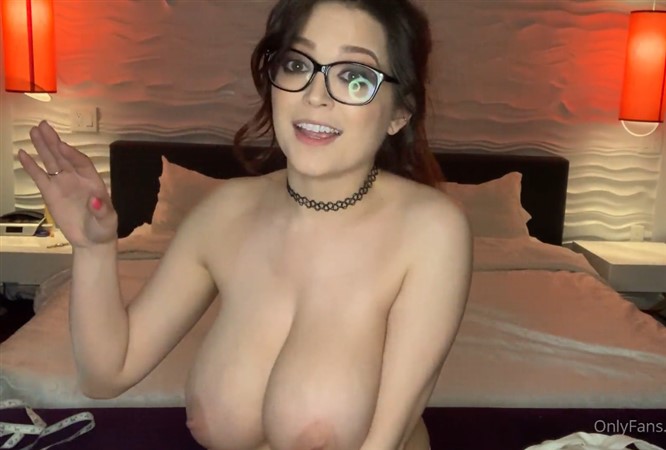 I know you cannot have everybody happy, but these are the chosen ones. One or two changes still could happen if there is a big debut in October; however, we are covering already the big debut we already know about….
| | |
| --- | --- |
| 1 | Abby Ellison |
| 2 | Adiel Grech |
| 3 | Alexa Pearl |
| 4 | Alexsis Faye |
| 5 | Alyx Star |
| 6 | Ana Bastet |
| 7 | Annabel Redd |
| 8 | Anoukxox2 |
| 9 | Apollonia Barbi |
| 10 | Aria Taylor |
| 11 | Asiri Stone |
| 12 | Avalon Hope |
| 13 | Beth Lily |
| 14 | Blake Blossom |
| 15 | Brigiteulla |
| 16 | CassandraSummers |
| 17 | Cheryl Blossom |
| 18 | Cheryl Pride |
| 19 | Chloe Rose |
| 20 | Chucky_dream |
| 21 | Codi Vore |
| 22 | Cumitdotcom |
| 23 | Demmy Blaze |
| 24 | Dita Vetone |
| 25 | Eva Elfie |
| 26 | FirstbornUnicorn (replaced by Looouise) |
| 27 | Georgia Carter |
| 28 | Hannah Orio |
| 29 | Hannah Woods |
| 30 | HarmonicDiv |
| 31 | Hitomi Tanaka |
| 32 | Jenicca |
| 33 | Jenny Oops |
| 34 | Joey Fisher |
| 35 | Josephine Jackson |
| 36 | Julia Burch |
| 37 | Katerina Hartlova |
| 38 | Katie BabyGirl |
| 39 | Laura Marie |
| 40 | loisplzofficial |
| 41 | Lucy Laistner |
| 42 | Mady Gio |
| 43 | Mastophiliac |
| 44 | Mati Marroni |
| 45 | Megara Steele |
| 46 | Mia Woods |
| 47 | Milada Moore |
| 48 | Misty C |
| 49 | Nicolebun |
| 50 | Nina Phoenix |
| 51 | Nyx Monroe |
| 52 | OneBigKiss |
| 53 | Pisceus |
| 54 | Rodnova |
| 55 | Rosie Renee |
| 56 | Ruby May |
| 57 | Sabrina Nichole |
| 58 | Sam Brady |
| 59 | Sanatorr |
| 60 | Secret life of Sophie |
| 61 | Sha Rizel |
| 62 | Sigal Acon |
| 63 | Sintress |
| 64 | Skylar Voxx |
| 65 | Sofia Lee |
| 66 | Sp00kytitties |
| 67 | Stacey Poole |
| 68 | Stella Cardo |
| 69 | Tessa Fowler |
| 70 | TheDroHoe |
| 71 | thenudesbank |
| 72 | Tina Fire |