A total of 102 busty girls of 2021 are allocated in 16 groups for the upcoming Miss Boobs Realm 2021 that will start in early December 2021.
There are 4 remaining slots to be filled in.
Winner of Miss Boobsrealm 2021 will receive the symbolic prize of $200.
An offer to shoot for BoobsRealm -4 figure offer-
A custom-made t-shirt.
Will be the featured girl on Boobsrealm social media accounts in 2022.
Without further  ado. The list will not make everyone happy. It is what it is.
The selection has been made based on their work since December 2020 until September 2021. Hence, Lolosavo deserved to be considered.
OCTOBER UPDATE :
Each girl will have a dedicated post to her from October 13th Until December 1st.
Official kick off for voting will be November 21st. Group stage will last 2 weeks. Semi-finals and finals 1 week each. Winner is revelaed in Mid December.
2013 winner Samanta Lily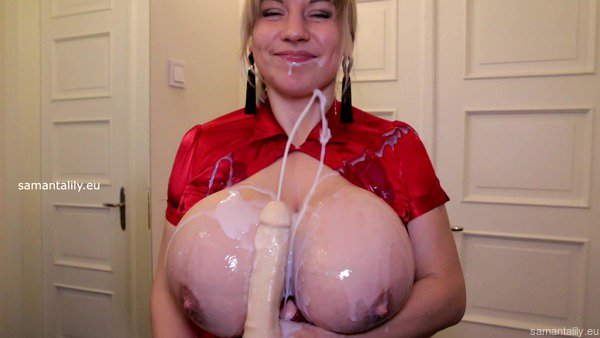 There will be posts dedicated to each girl starting October so you all know who is who.
Want to support the contest, join Boobsrealm Loyalfans to help us with the prize.
ADDITIONAL INFO:
As of now fans will have 100% control on voting in the group stage
Semifinals and finals will be a combination of fans voting and Committee
I will give my predictions on who will win each group… Some groups are harder than others. Groups C, F, G, H( the toughest one in my opinion), I and J seem to be very tough.
These are my predictions which may not reflect my personal preferences. I am doing it based on what the reactions are on social media and forums:
Lisa Bukawski, Annabelle Rogers, Angela White, Laura Marie, Cheryl Blossom, TheGorillaGrip, Touki, Hitomi, Claire Deslunes, Vixen Virago, Dakota Jade,  Emma Lakes, Tessa Fowler, Kira Liv, Angelik fuckdoll, Leanne Crow.
The 16 girls going to the semifinals will go into 4 groups of 4. Then final 4….
Again, not my personal picks some of them… but that is where I see things going.. leave your picks on the comment section.
NOTE: Featured girl on main image is rookie Skylor Mori.
FINAL UPDATE;
102 girls in the contest. Rules and upgrades explained in the following post.
DECEMBER UPDATE: Click on each group to check out the photos of each girl and vote -until December 15th-
| | | | |
| --- | --- | --- | --- |
| Group A | Group B | Group C | Group D |
| Alyx Star | Anabelle Rogers | Angela White | Annabel Redd |
| Alexsis Faye | Avalon Hope | Beth Lily | Casey Deluxe |
| Lisa Bukawski | Lottie Rose | Lovely Lilith | Lucy Laistner |
| Aria Caroll | Arianna Faith | Asiri Stone | Bella Rose |
| Julia Mistova | Kate Stone | Kaylee Keeps | Laura Marie |
| SpankMyAssRedd | Subrina Lucia | ThatGreenEyedGirl | The Eprincess Natalie |
| | | | |
| Group E | Group F | Group G | Group H |
| Codi Vore | Gabbie Carter | Hana Himesaki | Hitomi Tanaka |
| Cheryl Blossom | Demmy Blaze | Hanna Orio | Holly Garner |
| Luna Amor | Elizabeth Anne | Mysti C | Samanta Lily |
| big titty GF | Big Titty Goth Egg | Camila Ribeiro | Chuky Dream |
| Lilith Jane | Lolosavo | Magic Mia | Mati Marroni |
| TheDroHoe | TheGorillaGrip | Touki AKA Uwucaptain666 | Busty Ema |
| | | | |
| Group I | Group J | Group K | Group L |
| Josephine Jackson | Kit Farrin | Laila Lust | Natasha Nice |
| Jenny Oops | Joey Fisher | Katerina Hartlova | Katie Savannah |
| Sha Rizel | Sigal Acon | Skylor Mori | Sophie Jane |
| Claire Deslunes | Cassiopia | Dakota Jade | Emma Lakes |
| Mila Santos | Natalya Poliakova | Nena May | Nimsayvalens |
| Miss Fortune | Vixen Virago | Wetmellons | Winter Pierzina |
| | | | |
| Group M | Group N | Group O | Group P |
| Nina Nishimura | Shion Utsunomiya | Skylar Voxx | Suki Ski |
| Kim Velez | Kira Liv | Lana Kendrick | Leanne Crow |
| Tessa Fowler | Amaretto Hammer | Angelickfuckdoll | angelmaralyn |
| Gigi Khalifa | goth1c5 | ItsyaGirlHannah | JessieGiantJuggs |
| Rina Chill | RocketBabey | Sabrina Nichole | Sp00kytitties |
| HeavenXo | Blondie Fesser | Abigaiil Morris | Brooklyn Figley |
| | | | |
| | Group Q | | |
| | Vanessa Lovell | | |
| | Jenna Astra | | |
| | Esposa Indecente | | |
| | Octavia Red | | |
| | Aurora Malak | | |
| | Chlozee | | |