Welcome to Miss BoobsRealm 2019! This time girls have been order by category (pornstar, camgirl/amateur, solo model and Social Media) and alphabetically. There is a Group that was added that has the girl originally in a Qualifying round. which has models and amateurs.
Rules and More
One group is published each day -with exception of Groups 1 and 2 in the first day-.
Voting will be allowed once a week.
All Groups voting ends in November 30th. Historically 99% of the groups are already defined after 7 days.
Fan voting gives the 2 points to the girl with most votes in each Group.
Committee members (Myself and 2 long-time collaborators of the blog) will cast 1 vote each. Historically Committee votes have changed any fan voting 1% of the times. Main goal is to ensure there is no fan hijacking the contest.
Committee members will be only able to pick their vote from the top 3 girls in each group based on fan voting.
Winner of each Group advances to the Final which will take place in December.
Winner will receive $100 plus the chance for a paid shoot for the BoobsRealm Onlyfans anytime during 2020.
The girl chosen as the featured image of the post is the most famous busty girl in 2019 of the group.
The poll is at the bottom of the post.
Remember: Miss Boobs Realm 2019 is give recognition to the busty girl who did the best work in 2019. Do not vote for nostalgia acts. We All need to be Objectives.
Contest is brought to you by BoobsRealm Onlyfans. Only $15.13 a month with one video of the best busty girls every week.
Note: The main photo of Demmy Blaze is from a photoshoot for BoobsRealm Onlyfans.
Watch TODAY Sha Rizel getting fondled for the first time ever for Extra $9.99 on onlyfans.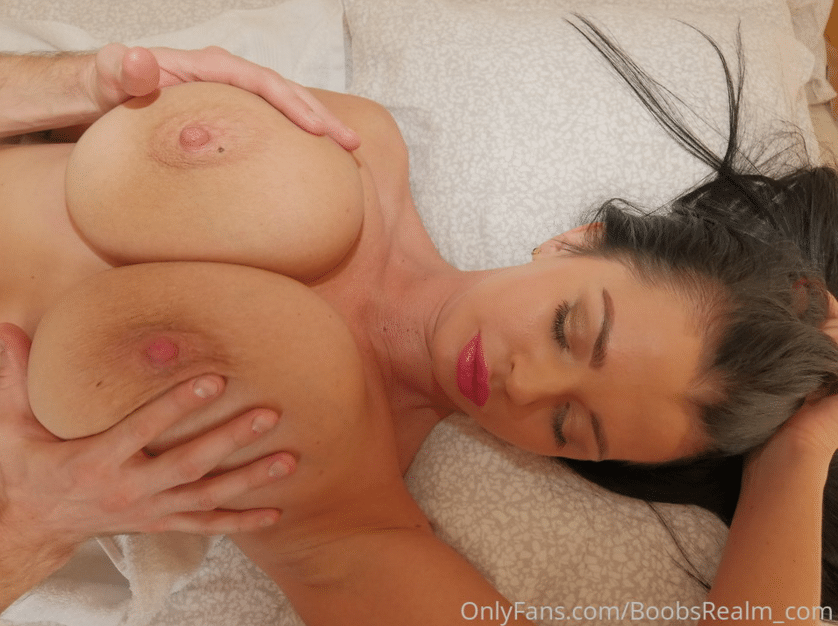 Here we go with the girls on this group!
THIS IS THE LAST GROUP. It was a qualiying group but was added to this stage. It is the only group that features 9 busty ladies.
Apollonia Barbi
Beautiful beauty pageant. Naturally busty. very kind. A new girl worth following. She has hundreds of fans on her onlyfans in just 2 weeks!. @Barbiapollonia.
Brigitte B
Seasoned pornstar. While she has fake boobs, they still look nice. She has had a good year.
Today, you are able to make your dream come true and do an #anal with @iamspanishdoll!!!

Fuck her in #VR right HERE: https://t.co/mnvbs50Htj#VRPorn #XXX #bigTits #milf #tittyfuck #blowjob #pussy #pov #OculusRift #HTCVive #PSVR #gearvr

— VirtualRealityPorn (@NewVRPorn) November 16, 2019
Erin Starr
The cutest of the Starr sisters. Eri and her sister got pregnant at the same time. Hopefully not from the same guy! LOL just a joke! So she was more in the preggo category this year.
Evgenia Talanina
We saw the debut of this model on a website. Cel broght her to dance and show her natural tits. Pretty girl. not a fan of the tattoos, but she has an amazing body.
Tats, boobs, happiness. #Jane / coming soon on https://t.co/U0JBrlRDN8#talanina #xxcel #busty #natural pic.twitter.com/7ynBeNjzSE

— Cel (@RealXXCel) October 12, 2019
Helen Starr
The older Starr sister. Also pregnant. Gained some additional weight this year.
Lana Cca- Sevetlana
Very slim and busty girl on Instagram. Not sure if her breast are natural. but still an amazing figure.
Mrs Vice
Busty anonymous MILF who fucks on camera. Amazing big naturals. A woman to watch in 2020!
He fucks me on the bathroom counter by MrsVice @manyvids https://t.co/k5oPMa2f0h

— ??Mrs. Vice?? (@MyVice3) November 14, 2019
SmalGirlBigTitties
Our brand ambassador and her amazing super naturals! She has ventured this year in some boy/girl. She also streams live on Manyvids. Find her on twitter @SmallGrlBigTits
Who should advance to the next round?