Welcome to Miss BoobsRealm 2019! This time girls have been order by category (pornstar, camgirl/amateur, solo model and Social Media) and alphabetically. There is a Group that was added that has the girl originally in a Qualifying round. which has models and amateurs.
Rules and More
One group is published each day -with exception of Groups 1 and 2 in the first day-.
Voting will be allowed once a week.
All Groups voting ends in November 30th. Historically 99% of the groups are already defined after 7 days.
Fan voting gives the 2 points to the girl with most votes in each Group.
Committee members (Myself and 2 long-time collaborators of the blog) will cast 1 vote each. Historically Committee votes have changed any fan voting 1% of the times. Main goal is to ensure there is no fan hijacking the contest.
Committee members will be only able to pick their vote from the top 3 girls in each group based on fan voting.
Winner of each Group advances to the Final which will take place in December.
Winner will receive $100 plus the chance for a paid shoot for the BoobsRealm Onlyfans anytime during 2020.
The girl chosen as the featured image of the post is the most famous busty girl in 2019 of the group.
The poll is at the bottom of the post.
Remember: Miss Boobs Realm 2019 is give recognition to the busty girl who did the best work in 2019. Do not vote for nostalgia acts. We All need to be Objectives.
Contest is brought to you by BoobsRealm Onlyfans. Only $15.13 a month with one video of the best busty girls every week.
Note: The main photo of Demmy Blaze is from a photoshoot for BoobsRealm Onlyfans.
Watch this week Sha Rizel getting fondled for the first time ever for Extra $9.99 on onlyfans.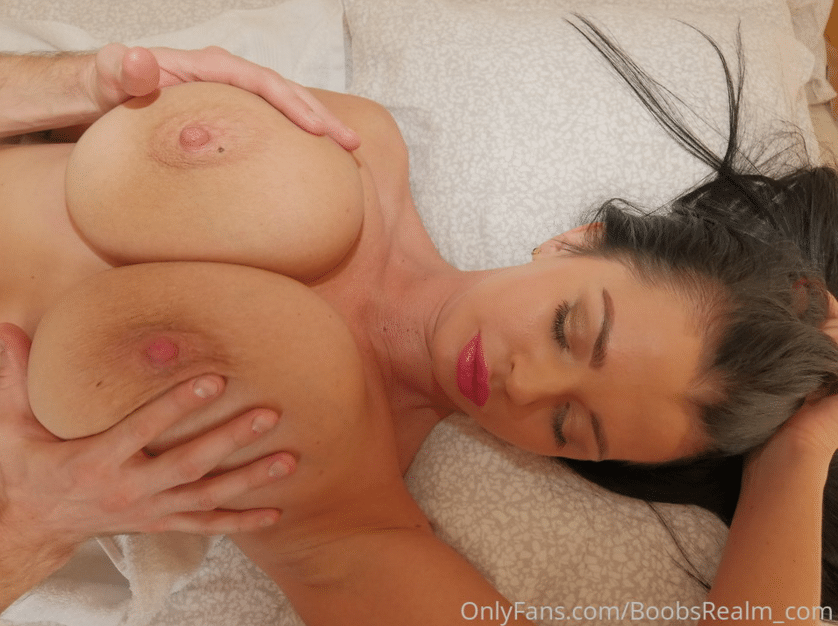 Here we go with the girls on this group!
Carlena Lee
Busty ebony social media girl whose tits got massive  a while ago. @itscarlenalee
Casey Leigh
Amazing aussie with a beautiful face and perfect big naturals. @caseyleighx.
Lady Gorbunova
Another very pretty Instagram blonde. @Lady_Gorbunova
Lauren Franco
Hot babe who could be a model anywhere. @Laurennfranco
Miss Parakesva
Stunning busty Finnish girl. Very popular IG model. @missparaskeva
Oliria Roy
Popular globetrotter. Easter European super busty blonde. HUGE TITS. @olyriaroy
Paris Jade
Model and former reallity tv star Paris Jade is working with Girl Management in the UK, but not going topless yet. On twitter @ParisXjade
Winter Pierzina
An old friend of ours. The amateur legend herself. Winter Pierzina is back but now on IG doing sexy busty cosplay. She is now going as @Winterrmichelle.
Now your turn to vote