Welcome to Miss BoobsRealm 2019! This time girls have been order by category (pornstar, camgirl/amateur, solo model and Social Media) and alphabetically. There is a Group that was added that has the girl originally in a Qualifying round. which has models and amateurs.
Rules and More
One group is published each day -with exception of Groups 1 and 2 in the first day-.
Voting will be allowed once a week.
All Groups voting ends in November 30th. Historically 99% of the groups are already defined after 7 days.
Fan voting gives the 2 points to the girl with most votes in each Group.
Committee members (Myself and 2 long-time collaborators of the blog) will cast 1 vote each. Historically Committee votes have changed any fan voting 1% of the times. Main goal is to ensure there is no fan hijacking the contest.
Committee members will be only able to pick their vote from the top 3 girls in each group based on fan voting.
Winner of each Group advances to the Final which will take place in December.
Winner will receive $100 plus the chance for a paid shoot for the BoobsRealm Onlyfans anytime during 2020.
The girl chosen as the featured image of the post is the most famous busty girl in 2019 of the group.
The poll is at the bottom of the post.
Remember: Miss Boobs Realm 2019 is give recognition to the busty girl who did the best work in 2019. Do not vote for nostalgia acts. We All need to be Objectives.
Contest is brought to you by BoobsRealm Onlyfans. Only $15.13 a month with one video of the best busty girls every week.
Note: The main photo of Demmy Blaze is from a photoshoot for BoobsRealm Onlyfans.
Watch this week Sha Rizel getting fondled for the first time ever for Extra $9.99 on onlyfans.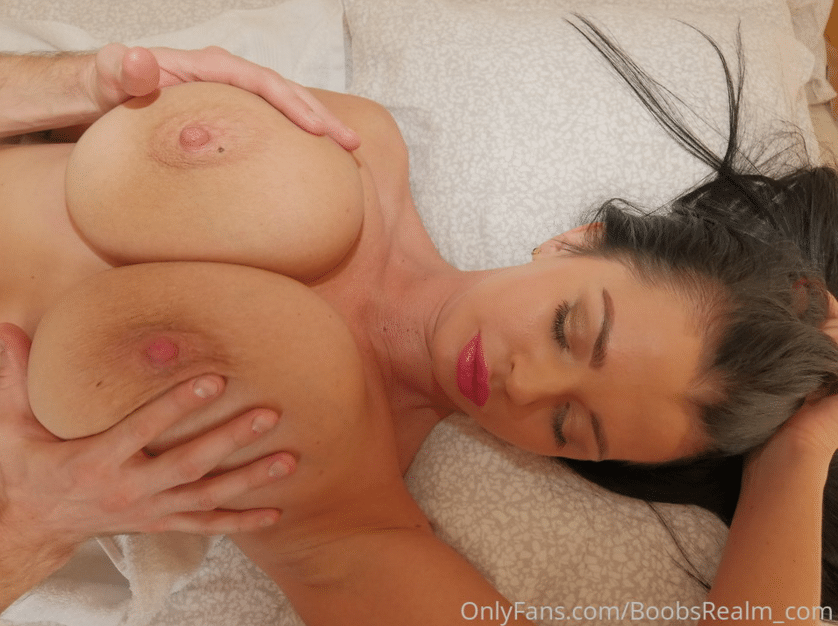 Here we go with the girls on this group!
Shanie Gaviria
Busty Colombian cam girl and Scoreland model. What a perfect body
Sigal Acon
Amazing Russian model. Sigal made her USA debut this September on Scoreland. Probably the girl with the most consistent work in this year.
Subrina Lucia
MILF who owns natural 36J breast. She is topless on PUF but she does more on her personal onlyfans.
My new iScream toy. So much fun.
Yes, I'm extra thick with cellulite, dimples, stretchmarks and tummy scar. I love it all and never have any complaints or really none that matter. I'm just living my breast life. pic.twitter.com/9xmDxCGZ86

— BeautifulSubby My ONLY page (@Subrina_Lucia) November 14, 2019

Tessa Fowler
Two-timer winner and reigning defending champion of the world. Tessa always brings us amazing content. While hse might have not been very active, still has unreal work with her even more unreal big firm boobs.
Tessa Fowler rolling in glamour #boobs #tits #busty @sexboobs__ @bb_boobs @allnaturalboobs @thebrittanyxoxo @OMG_BigBoobs @HugeBigBoobs @BigBreastPics @BigBoobiesPics @BigBoobieLuvr @bigboobiesworld @stu007gots @sexualsize @Stacey_poolefan @luvbigboobshttps://t.co/wyj3N8xpue pic.twitter.com/lRSLk6cfGB

— PinupFiles.Com (@pinupglam) November 5, 2019

Vivian Blush
HUGE TITS! She went full topless this year. One of the overall fan favorites.
Abigaiil Morris
I found out about Abigaiil on Instagram, hence the reason why she is in this group. Amazing overall total package. I found out that she has masturbation videos too
#TittyTuesday pic.twitter.com/qj5GpkUfXI

— Abigaiil Morris (@Abigaiil_Morris) February 26, 2019
Adiel Grech
This busty Canadian claim to fame came when she finished in the #2 place for the Maxim magazine cover contest. Still the exposure gained her massive popularity. She is very pretty and has a very nice looking natural chest.
Bridale23
Bridale is or was a hot barmaid who became very popular due to her hot body and her very provoking photos.
#TittyTuesday pic.twitter.com/qj5GpkUfXI

— Abigaiil Morris (@Abigaiil_Morris) February 26, 2019

Who was the best in 2019 in this group?