Welcome to Miss BoobsRealm 2019! This time girls have been order by category (pornstar, camgirl/amateur, solo model and Social Media) and alphabetically. There is a Group that was added that has the girl originally in a Qualifying round. which has models and amateurs.
Rules and More
One group is published each day -with exception of Groups 1 and 2 in the first day-.
Voting will be allowed once a week.
All Groups voting ends in November 30th. Historically 99% of the groups are already defined after 7 days.
Fan voting gives the 2 points to the girl with most votes in each Group.
Committee members (Myself and 2 long-time collaborators of the blog) will cast 1 vote each. Historically Committee votes have changed any fan voting 1% of the times. Main goal is to ensure there is no fan hijacking the contest.
Committee members will be only able to pick their vote from the top 3 girls in each group based on fan voting.
Winner of each Group advances to the Final which will take place in December.
Winner will receive $100 plus the chance for a paid shoot for the BoobsRealm Onlyfans anytime during 2020.
The girl chosen as the featured image of the post is the most famous busty girl in 2019 of the group.
The poll is at the bottom of the post.
Remember: Miss Boobs Realm 2019 is give recognition to the busty girl who did the best work in 2019. Do not vote for nostalgia acts. We All need to be Objectives.
Contest is brought to you by BoobsRealm Onlyfans. Only $15.13 a month with one video of the best busty girls every week.
Note: The main photo of Demmy Blaze is from a photoshoot for BoobsRealm Onlyfans.
Watch this week Sha Rizel getting fondled for the first time ever for Extra $9.99 on onlyfans.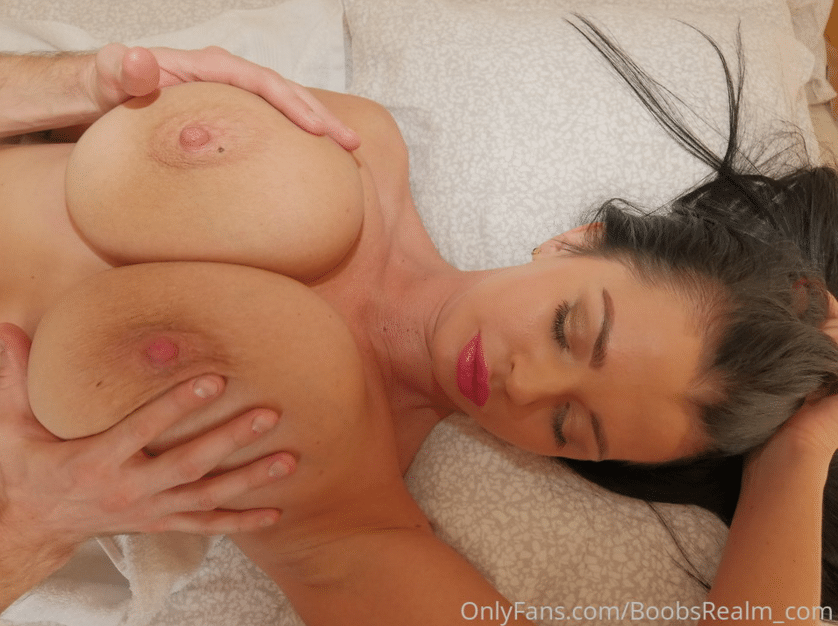 Here we go with the girls on this group!
Maria Body
Classy and bosomy Maria Body has some amazing huge naturals. She has a pretty face and charisma. This year she popped up on Samanta Lily's site and also StaceyVandenbergBoobs. Content coming on the BoobsRealm Onlyfans in some weeks! She also returned to Pinufiles
Martina Finocchio
Italian model with a perfect figure. A real bombshell!

Nadine Jansen
This legend returned this year for a few shoots during her latest pregnancy. She still looks amazing and has not aged a year!
Roza Vasilishina
The Curvy Berlin model did her debut for XX-Cel. She is also launching her Patreon.
Nude topless version of this vid on my https://t.co/254G761VoF pic.twitter.com/yJhRpONxc8

— Roza Vasilishina (@RozaVasilishina) October 14, 2019

Ruby May
The busty Australian has a growing following. Amazing boobs and hot content. She got together recently with Beth Lily to trade content and shoot hot boobs action.
Do you think I'm a posh girl? pic.twitter.com/0rVV5vTQ6W

— Ruby May (@rubyboobymay) August 15, 2019
Sabrina Nichole
Sabrina is now a cosplayer; however, still models. One of the hottest girls next-door. She is single now, but we all remember her XXX snapchat! She has found new life on webcam… and it is on fire!

Samanta Lily
The former Miss BoobsRealm is always creating content and working with other busty models. She is a lovely girl and a very great model! She plays with dildos and titfucks on her website -toys- She always fondles other tits models and they do that to her too.
Just made a sale! Breast Bondage & big cumshot https://t.co/7FD3na5DFq #MVSales pic.twitter.com/VVSpeRslaL

— Samanta Lily (@Sexy_Lovely_Sam) November 17, 2019

Sha Rizel
The legend returned to pinupfiles just a few weeks ago! She has also been shooting for Nadine Jansen. Sha Rizel has been focusing on creating her own content for her Patreon. Join Sha Rizel Patreon to get her High Quality Photos and Videos.
She also took some time to work with me for the BoobsRealm Onlyfans. Her First and Only Ever Video where male hands fondle her tits for over 10 minutes is out on Friday on the BoobsRealm Onlyfans for extra $9.99.
NOTE TRAILER IS LOW QUALITY FOR PURPOSES OF THE SPACE ON THIS SITE. CLIP ON ONLYFANS IS 1080P.
NOW WHO DID THE BEST JOB IN 2019?