Welcome to Miss BoobsRealm 2019! This time girls have been order by category (pornstar, camgirl/amateur, solo model and Social Media) and alphabetically. There is a Group that was added that has the girl originally in a Qualifying round. which has models and amateurs.
Rules and More
One group is published each day -with exception of Groups 1 and 2 in the first day-.
Voting will be allowed once a week.
All Groups voting ends in November 30th. Historically 99% of the groups are already defined after 7 days.
Fan voting gives the 2 points to the girl with most votes in each Group.
Committee members (Myself and 2 long-time collaborators of the blog) will cast 1 vote each. Historically Committee votes have changed any fan voting 1% of the times. Main goal is to ensure there is no fan hijacking the contest.
Committee members will be only able to pick their vote from the top 3 girls in each group based on fan voting.
Winner of each Group advances to the Final which will take place in December.
Winner will receive $100 plus the chance for a paid shoot for the BoobsRealm Onlyfans anytime during 2020.
The girl chosen as the featured image of the post is the most famous busty girl in 2019 of the group.
The poll is at the bottom of the post.
Remember: Miss Boobs Realm 2019 is give recognition to the busty girl who did the best work in 2019. Do not vote for nostalgia acts. We All need to be Objectives.
Contest is brought to you by BoobsRealm Onlyfans. Only $15.13 a month with one video of the best busty girls every week.
Note: The main photo of Demmy Blaze is from a photoshoot for BoobsRealm Onlyfans.
Watch this week Sha Rizel getting fondled for the first time ever for Extra $9.99 on onlyfans.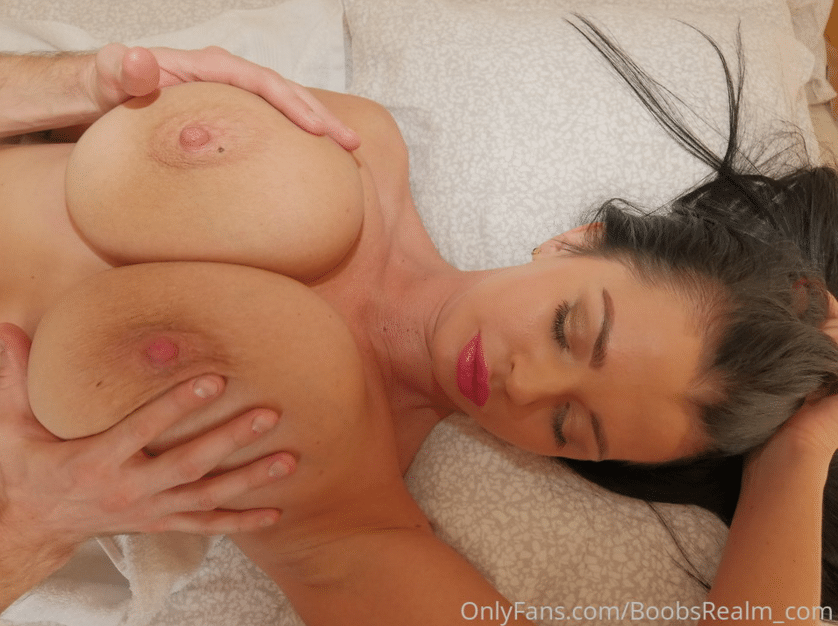 Here we go with the girls on this group!
Katy Ann
Big fake boons on this pretty girl who is only doing solo.
Wow! Breast Expansion Accident is selling like crazy: https://t.co/KrLTLvDNfT pic.twitter.com/4f2BJG6SwC

— Official_Katy_AnnXO (@Katy_AnnXO) November 17, 2019
Kim Velez
Busty Colombian debutante. She has only worked for Scoreland and yesboobs. She also cams as BigBoobsKim on Chaturbate.
Just sold! Get yours! SquirTub https://t.co/HdoeZK8PB5 #MVSales pic.twitter.com/xRTam4uEjN

— Kim Velez (@bigboobskim) November 16, 2019

Korina Kova
Busty Canadian with a spectacular body.  Her content is really great She is doing really good on manyvids.
New sale! My vids are lit! Snow White and the 7 creeps https://t.co/H7aJdtZX2B #MVSales pic.twitter.com/2V3xPDhg2a

— KORINA KOVA….Queen of plastic dicks (@KorinaKova) November 17, 2019
Lana Blanc
Huge tits on Lana. She made her pinupfiles debut last year. This year she worked for Scoreland and also explored boy/girl. She has a lot of content on her onlyfans. She is coming very soon on the BoobsRealm Onlyfans.
Lana Kendrick
A legend. Lana Blanc explored on her own site some boobs grabbing and fully naked showers. Also we saw how she uses some toys on her. Might be one of the best years in terms of content variety she has had. Also a lesbian tit sucking with Jelena Jensen and another one with Jenna Valentine. Great year for Lana Kendrick. And it is not over yet!
Awesomeness from @kendrick_lana & @jenna_valentine this weekend #boobs #tits #busty https://t.co/XJeB1zuLWX@thebrittanyxoxo @stu007gots @bb_boobs @sexboobs__ @Stacey_poolefan @Big_Boobs_4_Me @bigboobiesworld @HugeBigBoobs @BigBoobiesPics @sexualsize @Huge_boobs_ @OMG_BigBoobs pic.twitter.com/LG3FJc3VeR

— PinupFiles.Com (@pinupglam) November 16, 2019

Lauren Elizabeth
An onlyfans sensation. Has never posed for a major big boobs site. Maybe in 2020 if we are lucky. Aa very hot babe. Total package.
Daydreaming @Ochiuk pic.twitter.com/LPntMq3Tqu

— Lauren Elizabeth (@1laurenelizabth) November 16, 2019
Lucy Laistner
Busty Lucy had a lot of buzz around her earlier this year. Everybody wanted her on their site. Lucy Laistner made her professional debut for Scoreland. She will be making her Pinupfiles debut early next year or for Christmas! Check out Lucy's patreon patreon.com/LucyLaistner
Luna Amor
The busty Romanian just debuted for Pinupfiles extending the amount of sites she has been featured on. Amazing huge naturals and big lovely eyes in a cute face.
NOW VOTE!