Welcome to Miss BoobsRealm 2019! This time girls have been order by category (pornstar, camgirl/amateur, solo model and Social Media) and alphabetically. There is a Group that was added that has the girl originally in a Qualifying round. which has models and amateurs.
Rules and More
One group is published each day -with exception of Groups 1 and 2 in the first day-.
Voting will be allowed once a week.
All Groups voting ends in November 30th. Historically 99% of the groups are already defined after 7 days.
Fan voting gives the 2 points to the girl with most votes in each Group.
Committee members (Myself and 2 long-time collaborators of the blog) will cast 1 vote each. Historically Committee votes have changed any fan voting 1% of the times. Main goal is to ensure there is no fan hijacking the contest.
Committee members will be only able to pick their vote from the top 3 girls in each group based on fan voting.
Winner of each Group advances to the Final which will take place in December.
Winner will receive $100 plus the chance for a paid shoot for the BoobsRealm Onlyfans anytime during 2020.
The girl chosen as the featured image of the post is the most famous busty girl in 2019 of the group.
The poll is at the bottom of the post.
Remember: Miss Boobs Realm 2019 is give recognition to the busty girl who did the best work in 2019. Do not vote for nostalgia acts. We All need to be Objectives.
Contest is brought to you by BoobsRealm Onlyfans. Only $15.13 a month with one video of the best busty girls every week.
Note: The main photo of Demmy Blaze is from a photoshoot for BoobsRealm Onlyfans.
Watch this week Sha Rizel getting fondled for the first time ever for Extra $9.99 on onlyfans.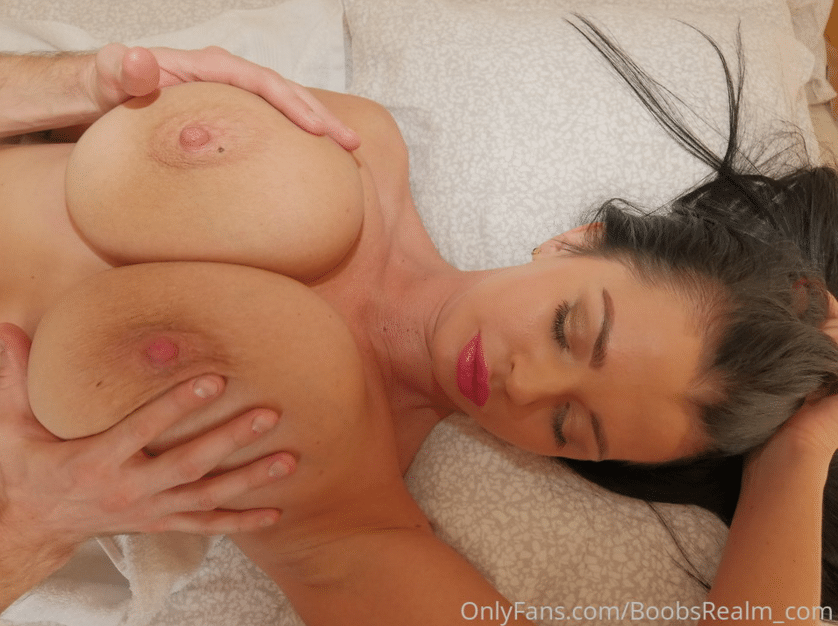 Here we go with the girls on this group!
Brittany Elizabeth
Very lovely and charismatic model. She posed for Pinupfiles. Brittany also shoots some b/g amateur content. Below a recent video she uploaded on twitter which was a conversation with her fans.
— cheerfully Brittany (@thebrittanyxoxo) November 16, 2019
Cara Ruby
I love Cara Ruby.  She was under the radar at the beginning of the year, but she has been more active lately. She appeared at cosmid as Cara Boyd and also on InfiniteCurves. Below a couple of photos.
Casey Deluxe
Casey has been very active this year. She always posts teasers on her twitter. She has ben experimenting with several types of content.
Casey Deluxe ManyVids Profile #BigBoobs #caseydeluxe

A musthave for big boob lovers!!

https://t.co/VWXVELO5wa…
Please RT, like, comment @karlaclijster@Eye4Boobs @R_sidney_V@vipcallgirls6@girlsemotions18@ManyVidsUploads pic.twitter.com/UUALR10I2s

— Casey Deluxe (@Casey_Deluxe) November 14, 2019

Cheryl Blossom
One of the fan favorites. Cheryl Blossom went from camming to modeling. She is still on webcam but her fanbase has grown exponentially.  She debuted on PUF and Scoreland.
— CherylBlossomOfficial (@Cheryl_Bloss_) June 10, 2019

Demmy Blaze
Demmy is a rising star. She made it to the finals last year. She is a model and photographer. Her huge boobs are really unreal! Work of art! She is coming to the BoobsRealm Onlyfans in December and is right now uploading content to her Patreon.com/DemmyBlaze.
Demmy Blaze aka @demmy_blaze is a work of art!! Absolutely a masterpiece of beauty this amazing video is provided by @RealXXCel chcek out his site >> https://t.co/eqa2eikEuB << pic.twitter.com/P1lVhNf8Nv

— Bigtitlover (@Bigtitlover2) July 10, 2019
Ewa Sonnet
The busty legend has not missed a step. She is one of the hottest babes around. Father time has treated her well. those marvelous boobs are still very firm!

Georgina Gee
The BBW model is one of the top babes on MyBoobsParadise. She is a go-to girl for the ones who love heavier busty babes.
New sale! My vids are lit! Your GF Big Titted Friend https://t.co/k7BpeXtN9T #MVSales pic.twitter.com/bo41NHHddA

— GeorginaGee (@_GeorginaGee_) November 15, 2019
HopelesSofrantic
The thing yet busty model debuted on playboy this year. She has an amazing body and big naturals for that frame.

Now cast your vote!