The MissBoobsRealm2022 starts to take shape with the first of the 2 Qualifying Groups. The Following girls are in this group: bigbuttbambii, Poshirex, Julia Burch, Kim Velez, Nikki Michay, Nina Phoenix, MrsPJHaverstock and Winter Pierzina.
You can vote only once. The poll will be open only until October 2nd. The second qualifying group will be open for vote next week.
Two girls from each group will advance. No Committee voting in the Qualifying groups.
bigbuttbambii
A busty brunette with amazing tits. Not the biggest I am sure her thousands of fans enjoy her chest and the rest of her body. Her butt is her main attribute. You can tell that by just reading her name. However, Bambii has nice tits too. Her twitter: https://twitter.com/bigbuttbambii21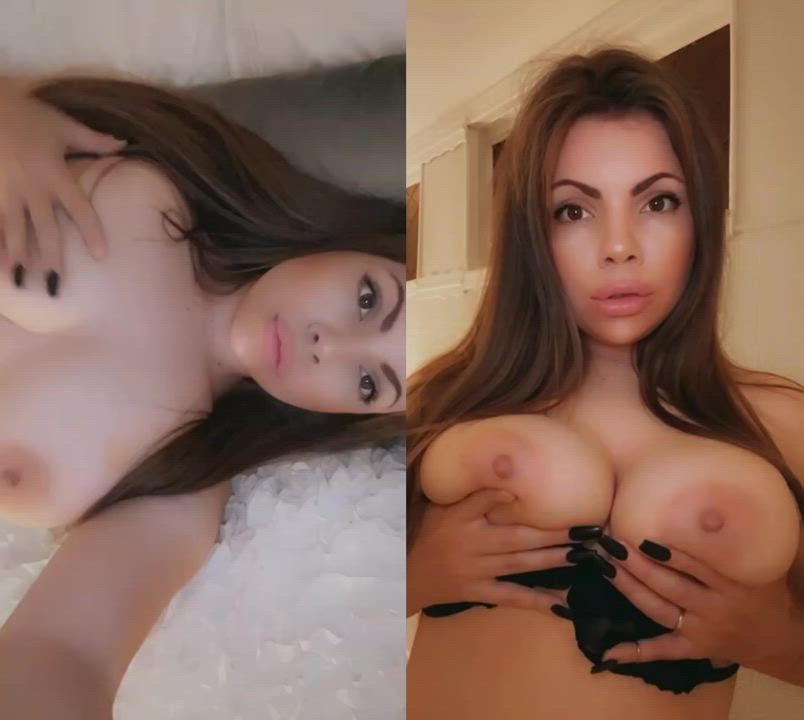 Julia Burch
Canadian influencer Julia Burch is making tons of money with topless. Her first ever topless made high 4 figures with just 2 photos. Now she throws topless photos and videos here and there, thus ensuring her future with the legion of fans who bust a nut just watching her on Twitch.
Looking innocent and doing cosplay did a lot for this young girl. She has made appearances on Canadian TV shows. I wonder how long until Drake features her on music video. Her twitter: https://twitter.com/JuliaaBurch
Kim Velez
The Colombian might be the more famous of the bunch. In 2022 Kim has continued doing solo and girl/girl for her page and her other Colombian friends, as well as for Scoreland. Below a tweet from her feed where she does video with Amaretto Hammer, who was in the contest in 2021.
Look at us!!!
Beautiful @Amarettoh Under my power 😈😈
you a lot of love! Join me for see more https://t.co/ihgShG8icS pic.twitter.com/6eLdVivkwj

— Kim Velez ® (@KimVelezOficial) August 27, 2022
Nikki Michay
Busty American teaser who occasionally shows her giant naturals. Her twitter https://twitter.com/nikkimichay.
Heyyyyyyyyyy💙 pic.twitter.com/LBrslxjgjr

— nicole (@nikkimichay) May 13, 2021
MrsPJHaverstock
The busty MILF has been getting popular on social media. Fans enjoy her content. Mrs Haverstock is a mature lady with firm giant knockers.
Below an embedded tweet.
Few hours left on this weekend's OnlyFans sale, don't miss out! https://t.co/9azWrzTU5A pic.twitter.com/fA8rb9Xycn

— MrsPJHaverstock (@MrsPJHaverstock) September 25, 2022
Nina Phoenix
Busty Croatian who has been around for a couple of years. She started teasing topless and now she shows her boobs on her OF.
I need a hand, or even better, a few pairs. 😅

If you would like to see my massive tits topless, subscribe to my OnlyFans. 😈https://t.co/HmGBXL9JoF pic.twitter.com/GYUikkFlR4

— Nina Phoenix 👑 (@ninaphoenix_) September 8, 2022
Poshirex
The busty MILF claimed to fame after fucking Johnny Sinns. You can check out my post about her on this link. and her twitter is https://twitter.com/poshirex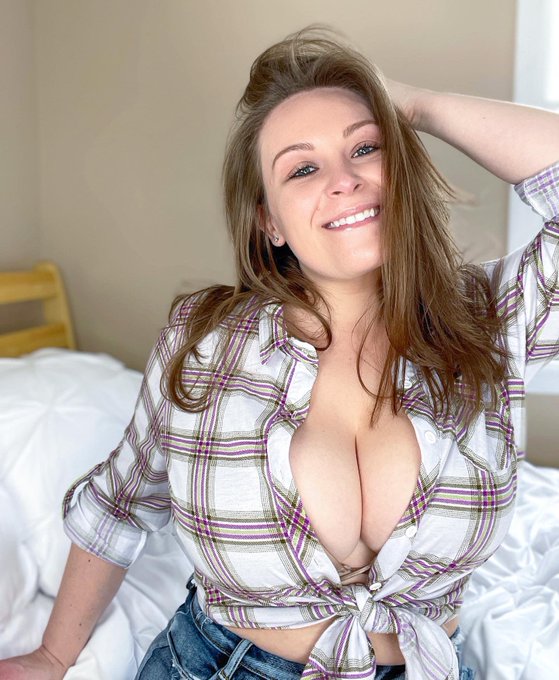 Winter Pierzina
The girl, the boobs, the legend. Winter Pierzina and her creative boob bounce. https://www.instagram.com/winterrmichelle/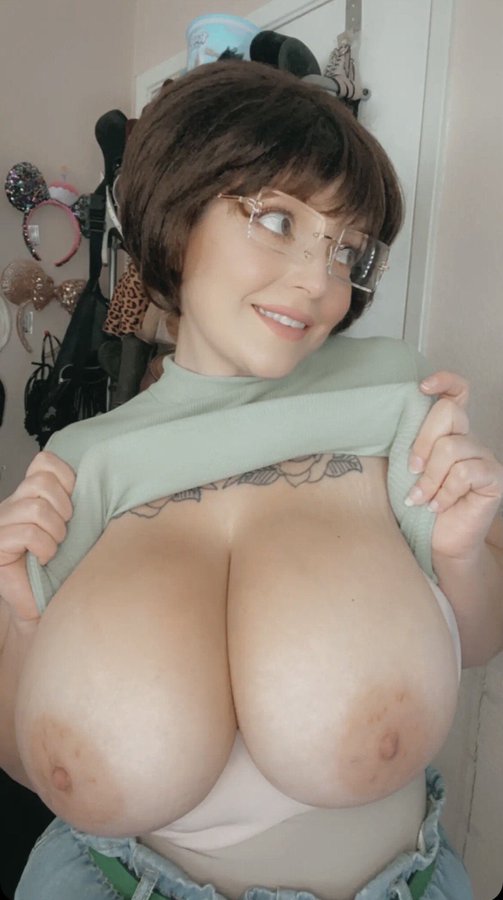 Let's vote!