Viola Bailey's first and only Double Penetration is the porn trending topic. However, Pierre Woodman's site has over a thousand videos you can watch. Some girls only do castings, while others go full-hardcore mode. This post features some girl that got destroyed while getting fucked: French Electre, American Stacey Jay, Legendary Shione Cooper and BoobsRealm's friend Angel Wicky.
Electre had a very short-lived career. She focused more in quality rather than quantity -as per her own words-. Electre got the Woodman treatment and she loved it. Electre was a fan of Woodman, thus the reason why she wanted to be on film with him. He prepared her for the scene -which is shown at the end of the video-. During her scene Electre tells us that she is a sex machine. She actually gets satisfied when two dudes take turns fucking her and then fuck her in a hot Double Penetration scene. You can tell by her face how much she enjoys it.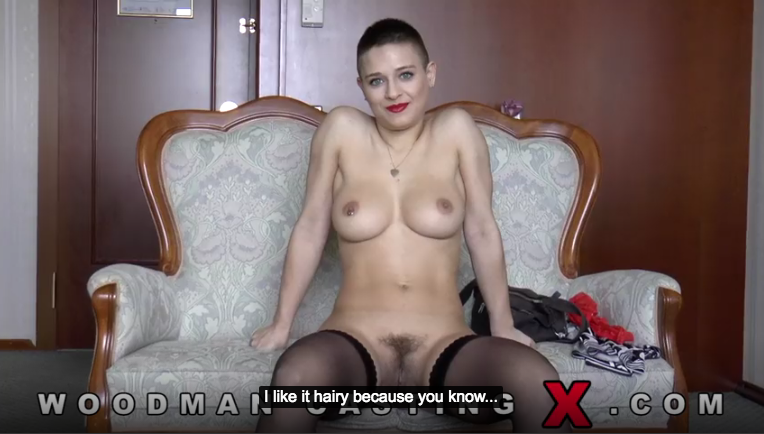 Stacy Jay is an american pornstar who chose to lose her anal virginity for Woodman. Not only that, but she took 3 cocks in her next scene. Stacy looks like possesed by a demon when her ass gets pounded hard. A must-see scene. A girl with natural big tits that loves her job.
Shione Cooper did a scene for Piere Woodman. Shione was always a very cute girl. Shione took 3 guys during the scene. While Shione Cooper does not get Double Penetration she is for sure getting fucked while sucking a cock. Shione gets showerd by cum and she likes it.
Angel Wicky debuted for Woodman as Adriana. It might have been one of the very first Angel Wicky scenes. She looked very new to the porn world, but not new at all to sex. She took two guys at the same time and ate sperm. Angel Wicky was 19 at that time. A great scene for everybody. Angel Wicky is such a babe. This scene is a collectors video.
Watch All Wodman Casting X Videos
Stacy Jay