It is almost this time of the year when the best busty girls of the current period will compete for the annual Miss Boobs Realm. This time Miss Boobs Realm 2018 will start with a qualifying round in October. The First round will start in November and the contest will finish in late November/early December. This time some changes are considered.
Note: The girls on the pictures are just girls I wanted to share. It has nothing to do with voting or standings in the competition.
Lana Kendrick and Tessa Fowler together for the best time makes them qualify to the First round.
Lana Kendrick and Tessa Fowler! Bringing you a whole lot of fun from the set! 🙂 #boobs #tits #busty @kendrick_lana @BigBreastPics @bb_boobs @karlaclijster @BoobGlam_com @Boobworld @BoobsRealm https://t.co/wyj3N8xpue pic.twitter.com/RE4Wq8DShe

— PinupFiles.Com (@pinupglam) 18 de septiembre de 2018
Note 2:Girls are selected based on their 2018 work. Some girls are surprisingly in the Qualifying round, but it is because their work in 2018, while it has been amazing, it may have been redundant with previous years.
How many busty girls?
There are already 85 girls in the First Round.
30 busty girls are in a qualifying round. Fans will vote for their favorite. The girl that obtains more votes in each group will qualify to the First Round. The Committee (me, 2 big contributors to the blog and a fellow blogger) will vote for the other girl that advances.
First round will feature 12 groups of 8 girls each. Fans will make one girl per group advance, while the Committee will make advance another girl from each group
There is a semifinal round, which will have 4 groups of 6 girls each. Voting on this stage works as in previous years. Fans voting will weight 1, whereas Committee's members votes will vote 1 each. In case of draw, fans voting gets an extra vote
Finals will feature the winner of each of the 4 semifinal rounds. Voting will work the same was as in the semifinals.
Note 3: BoobsRealm Brand Ambassador SmallgirlBigTitties might be the top rising star. She is the girl on the featured image. Check out SGBigTitties exclusive interview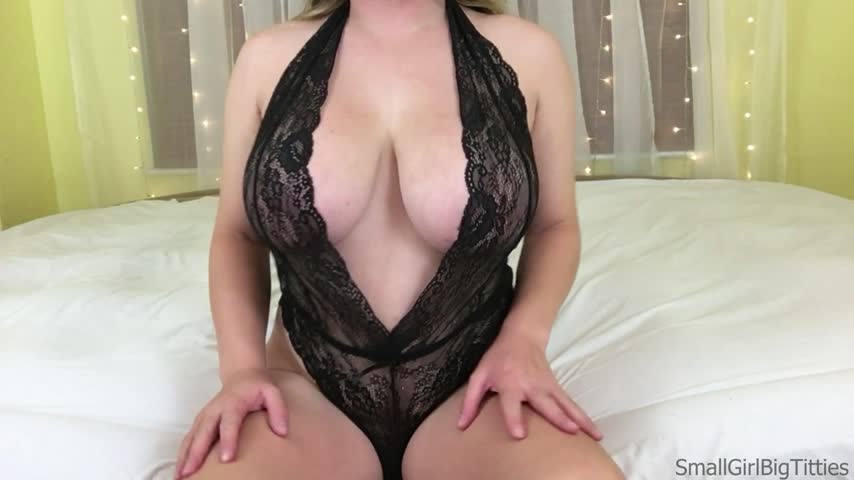 Antonella Kahllo won the 2013 and 2014 editions. She is back. Will she win it again?
This is from @AntonellaKahllo first camcast from her website. Revisiting her early goodies. Speaking of goodies you can see her uncensored goodies on her app when you subscribe #TittyTuesday #TheAntonellaMovement https://t.co/EOw8uox7v6 pic.twitter.com/wegtzXfsK3

— Will (@th3guy08) September 12, 2018
The winner of Miss Boobs Realm 2018 will get following:
An exclusive Boobs Realm Tank top
$100 dollars cash prize
A potential paid scene for an exclusive video produced for BoobsRealm.com
Are legends entering this year's edition?
No. It was considered, but only eligible girls are the ones that posed topless at least once from December 2017 to September 2018.
For one-time only some very famous and worshipped non-topless girls are considered in the Qualifying round, which means two of them will advance to the contest.
On a side note in early 2019 we will have the first ever  Miss Boobs Realm 21st Century which will feature the best 70 Busty girls of the 21st Century. In 2016 we had the Miss Boobs Realm Legend,which was won by Ala Passtel. Check out the results of Miss Boobs Realm Legend.
Topless models and a pornstar have won previous editions. Could an amateur win this time? Princess996 has the weapons to win this war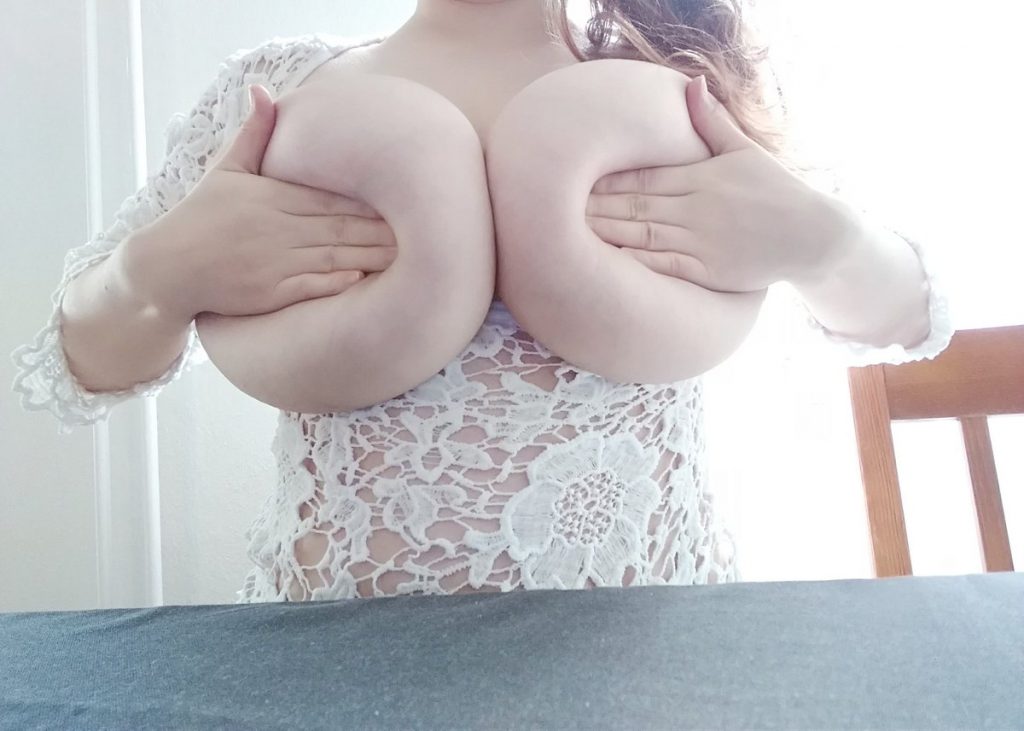 I know I can't please everybody, but this is why the list is so ample. Consider that next year the nominees number will be reduced to half, as it happened in 2017.
Now let's come back to 2018 and take a look at the busty models, pornstars, cam girls and amateurs that have qualified to the first round of Miss Boobs Realm 2018.
Pornstars
 
 
Solo Models
 
Cam Girls
 
Amateurs
1
Alice Wayne
1
Alexsis Faye
1
AllieBay
1
Alice_coquine
2
Angel Princess
2
Alisa I
2
Amalia Sky
2
Amadani
3
Angel Wicky
3
Annabelle Rogers
3
Asiri Stone
3
bbkitter
4
Angela White
4
Antonella Khallo
4
Athena Blaze
4
BeautifulSubby
5
Anissa Jolie
5
Bella Brewer
5
Bunny Scarlett
5
Cristina Fox
6
Ava Adams
6
Demmy Blaze
6
Cassieopia
6
Harliequinnx
7
Codi Vore
7
Elle Faye
7
Charlotte Tits
7
Hello_x_pussy
8
Georgie Lyall
8
Erin Starr
8
Dreianova
8
Littlerary
9
Hitomi Tanaka
9
Helen Starr
9
FirstBornUnicorn
9
NaughtyThrowawayF
10
Kaho Shibuyo
10
Jade FTV aka Jade Baker
10
flybigtitsnow
10
Nicole Fragoso
11
Katerina Hartlova
11
KittyCute
11
Gerda
11
Princess96
12
Katy Shavon
12
Lana Kendrick
12
Harmonicdiv
12
SmallGirlBigTitties
13
Korina Kova
13
Lara Jones
13
hollings
13
thiccivelvet
14
Kristal Swift
14
Luna Amor
14
Kattelovely
15
Maserati
15
Maible
15
KissNastya
16
Mia Melano
16
Maria Body
16
Lana Bunny
17
Michelle James
17
Mila Azul
17
Leela Jay
18
Milly Marks
18
Mim Turner
18
Lovely Lilith
19
Natasha Nice
19
Rachael C
19
Miss Alisandra
20
Natasha Sweet
20
Sabrina Nichole
20
Niley_Hot
21
Shanie Gaviria
21
Samanta Lily
21
OneBigKiss
22
Sarah Rae
22
Sabina Dulce
23
Sha Rizel
23
SexyIsabella
24
Sophie Coady
24
Sexyyyfox
25
Stacey Poole
26
Stacey Vanderberg
27
Tessa Fowler
28
Xenia Woods
29
Yasmin Disney
30
????
Now let's take a look at the girls that will be in the qualifying round. This is the first year some non-topless models are included.
If you wonder how come a non-topless girl could be the best busty girl of 2018 just look at Minijello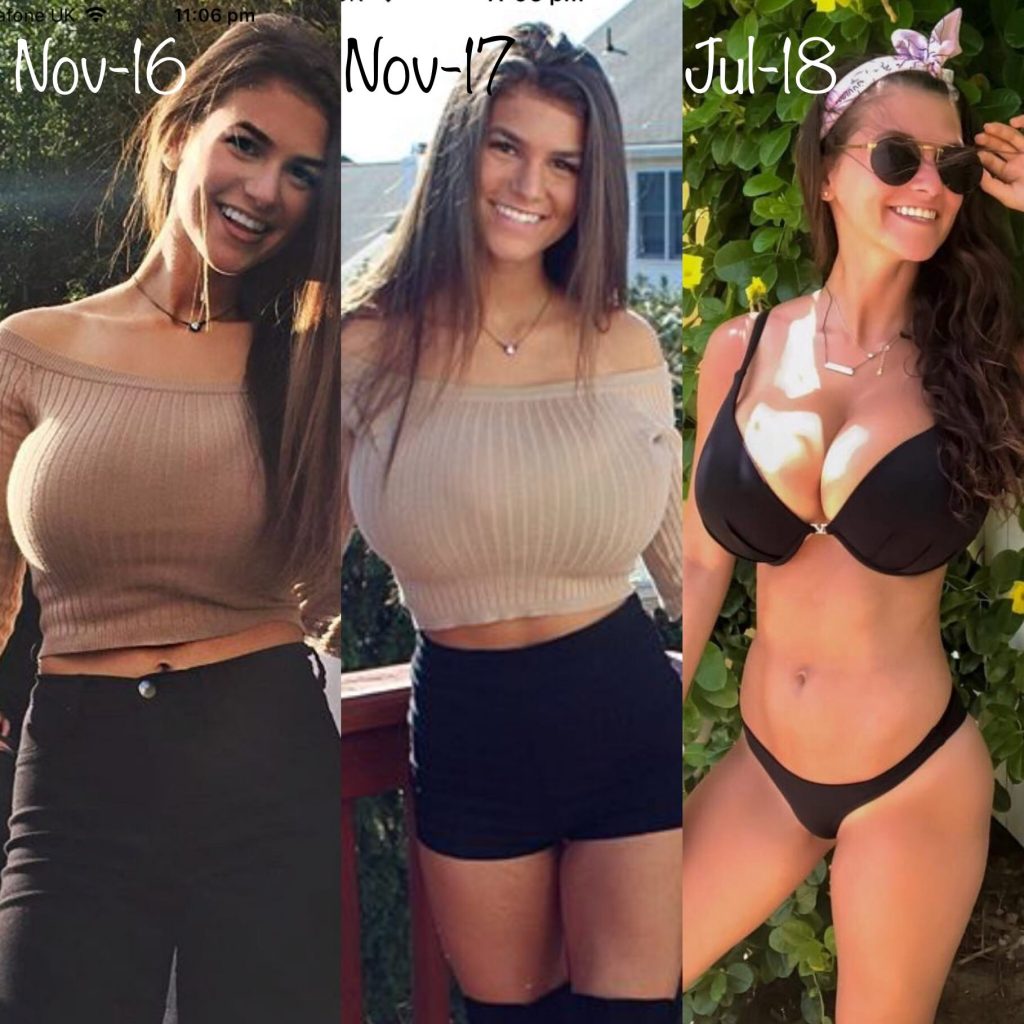 Voting on this Qualifying stage will work the same way as in Round 1. Fans will choose the winner of the group and the Committee will choose the second qualified girl.
| | | | | |
| --- | --- | --- | --- | --- |
| Qualifying A | Qualifying B | Qualifying C | Qualifying D | Qualifying E |
| Alice Brookes | Da1ryqueenoo | Budfairy | Beth Lily | Alyssa |
| Ewa Sonnet | Darci Dolce | Jennyca Lynn | MiniJello | AmberCutie |
| Leanne Crow | kebabs0verabs | Lanti Irress | Paraskeva | Brittany Elizabeth |
| Misha Lowe | MyLivelyIvy | larisaloveyou | Rich Sanna | Lana Blanc |
| Monica Mendez | Neoaphrodite | Micky Bells | Ritakanaeva | Shara Lopez |
| Rachel Aldana | Piper Blush | Tina Lee | Sophie Mudd | Vivian Blush |
Suprisingly Leanne crow is in the Qualifying round. Is will be up to you to make her advance.
Leanne Crow, from one of her newest videos… blowing our minds again, as usual. #boobs #tits #busty @CrowLeanne @BigBreastPics @bb_boobs @karlaclijster @BoobGlam_com @Boobworld @BoobsRealm https://t.co/eQ2Yncq5Dn pic.twitter.com/c2AZCKZsjI

— PinupFiles.Com (@pinupglam) September 18, 2018