Busty petite Stacy Vandenberg photoshoot update on StacyVandenbergBoobs. If you forgot how wonderful her naked tits were, here you can see them again.
Short but top heavy, Stacy Vandenberg exist no more -as she changed her name and quit topless- but the site that Score did for her is still successful as she is one of those one-in a lifetime busty models. Scoreland managed to break the piggy bank and got her for a full-weekend or so to be able to shoot enough content to update Stacy Vandenberg boobs and make money.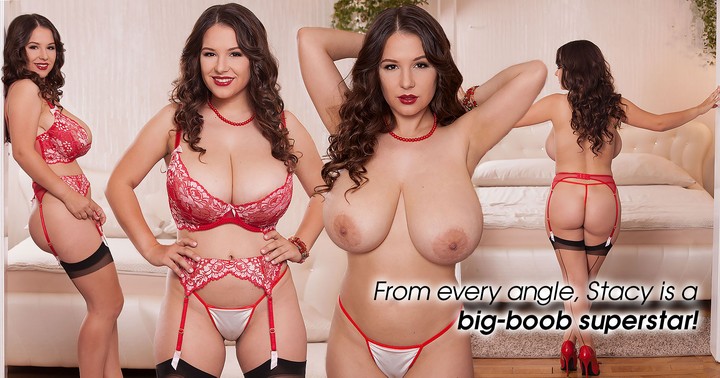 Imagine you are walking down the street and you see this short 5-feet tall girl with super J bra size walking your way and bouncing those gigantic works of God. Russia, Ukraine, Latvia and Belarus have quite some busty and beautiful women, but Stacy Vandenberg is one of a kind. For must of us, I guess we were born in the wrong country?
For now, in this crazy world we just have to dream and live our big boobs adventures vicariously or just fantasize about the "what ifs". Please enjoy Stacy Vandenberg Boobs on this update on the site and get all the sets, which are a lot and of good quality.