Busty Instagram Influencer Val Around the World had gotten very famous in the past few years. Everyone who likes big tits and is on IG knows who the Peruvian busty girl is. Many fantasize about her big tits and go down in their minds as if they would be taken Ayahuasca to have a tittyfuck with her.
Val Cortez aka Val Around the World is a famous Instagram girl. Big tits, good quality of photos and an exotic looks have helped her get hundreds of thousands of real followers. Who is she? Why the hype on a busty girl who is not even a G cup?
Val just posted on her youtube channel a video with her BF. A Swedish guy. I know for sure she might like the latina, because she has nice tits and uses a ton of make-up. Latinas are very well-known to be very conservative sexually speaking, but when they have the change to fuck a "gringo" they give him the ass in a heartbeat. Personally I do find Val attractive, but I am dissappointed that it would be a product of the make-up. I am not saying she is ugly; only that the make-up might be enhancing a lot of good characteristics and hiding some not so nice features. Yes before you say all girls need make-up just take a look at Viola Baileys, Ewa Sonnet, Natasha Nice, Ines Cudna, Katerina Hartlova now and way even prettier in their primes.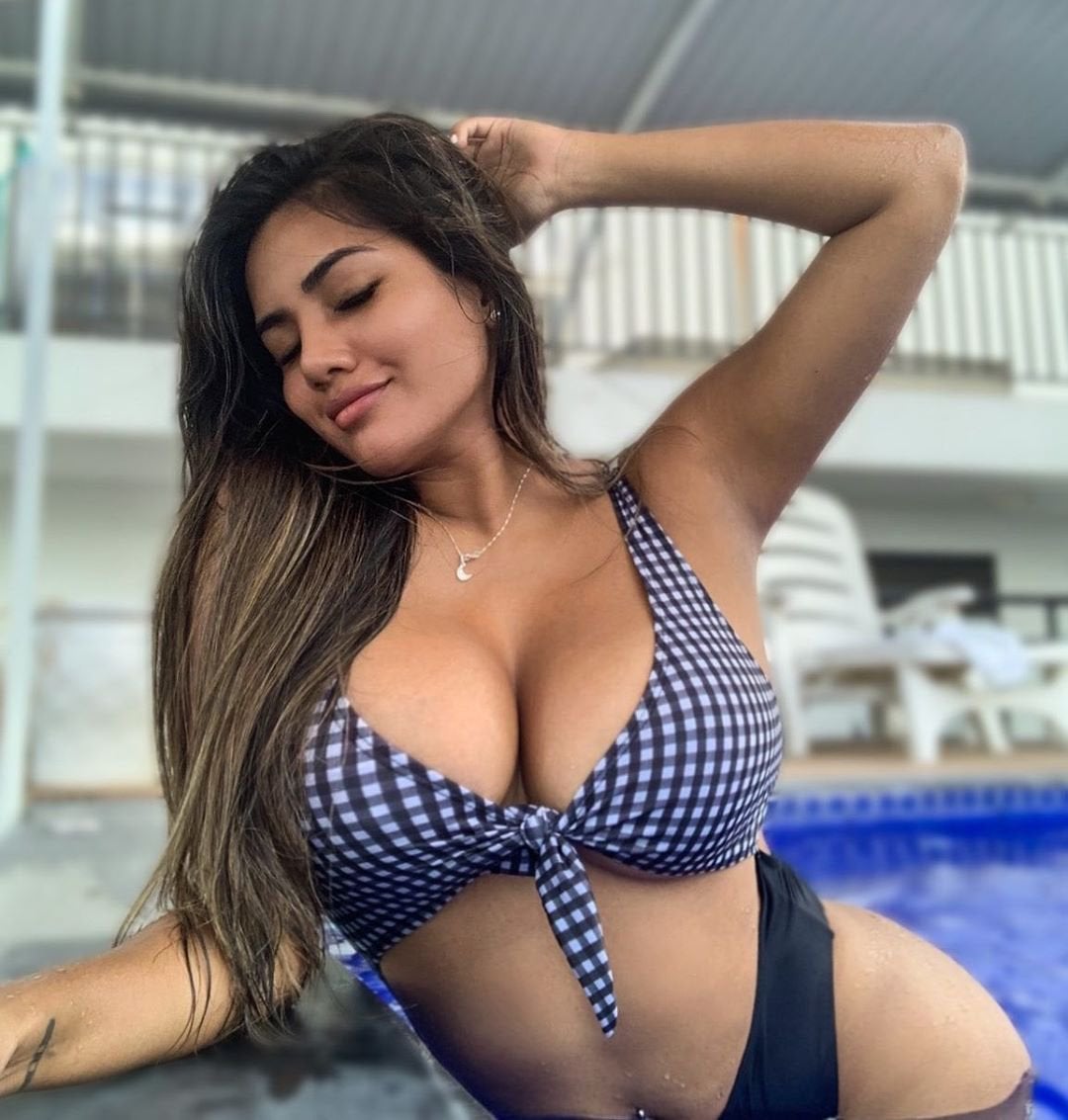 I did some research about Val around the world and just found out that she just travels. I also found out that she is more famous in North America and Europe, but many fans from Latin America do not know who she is.  How did she start traveling? Is she coming from a wealthy family? I mean, it is not like a regular eruvian or latin american can save money on their regular jobs -in their early 20s- and just travel. Americans, Canadians and Western Europeans can afford to do so as the value of their currency is higher in most other places.
Is she a traveling model as Demy Rose Mawby? Does she make photoshoots? I noticed her patreon charges up to $85 a month for photos that do not make it to instagram or for custom photos- None of them including nudity. I can tell you for a fact that some people do pay money for non-topless. Just ask Adiel Griech, Julia Burch, Adriana Fenice and more. However, I would like that someone enlightens me more about what else is in Val's story.
Is Val a sort of Mia Kahlifa-looking girl, whose exotic looks has created an aura of special girl and people are just dropping their hard-earned money for IG-like pics?
Well, take a look at the girl. nice tits. She also has good english for someone who does not live in an english-speaking country. Maybe she does come from a wealthy Peruvian family that got the girl in those bi-lingual high schools that might cost over $2000 a month -which is a lo in Latin America-.
This is not a rant, just a post wondering what is your opinion. I would say she is overrated but maybe I am the only one who thinks that. She seems to be like a nice girl on camera… just… as my experience with latinas… when she gets jelaous you will forget about her tits and cocksucking skills and you would feel miserable dude! Good luck with that!