I remember the time when I missed getting a BJ from Siri when TeamBJ offered to give BJ's to fans when Germany won the Fifa World Cup. Siri retired and I never got to get the BJ. However, the new TeamBJ has made a ridiculous offer. Angelina Castro and Maggie Green will offer BJ's to their followers if Donald Trump loses the elections.
Basically Maggie and Angelina will sucks any guys dick if they vote for another candidate that is not named Donald Trump. However, the oral sex action will be filmed for the new Team BJ DVD. Which means that you will be in a porn flick – and you can't wear a mask-.
Now let's analyze this proposal. First, the reason why I did not go to Vegas and got a BJ from Siri was because I did not want my face on a porn scene. It was cool, as the prize depended on a sport outcome. This time,  Maggie and Angelina play with a more serious matter. Would a real grown up who has actually decided his vote for Donald Trump change his mind just to get a BJ and have it watched by thousands around the world? I do understand that people do not like Trump. I still find it weird that people support Hillary -who is a proven liar, war supporter, Rothchild's -Bilderberg- puppet, but I would really pitty a pornstar offering any sexual favour  in exchange of not voting for her. The arguments used by the duo can we listened on the video below.
Madonna has offered blowjobs in exchange of votes. Well, a Hollywood whore who has been funded by the same machine that runs other puppets _MK-Ultra for conspiracy theorists-. However, Maggie and Angelina take this to another level. Pornstars are more often than not disrespected because of their career choice. All pornstars deserve respect and many are really nice people. However, a "campaign" like this with a promo video like this one really does not do any favours to the whole industry. So they are calling pornstars nasty women? Aren't pornstars suppose to unite and demand respect from "civilians"?
Note: It is funny that the clip features Hillary, Trump and BJ enthusiast Bill Clinton.
Note 2: Boobsrealm.com will expend next year to mainstream bringing a new blog dedicated to Conspiracy theories, misteries and Enigmas.
Ok now let's move to a happier and sexier note. It is Halloween and we need Halloween Boobs to celebrate it.
Abigail Ratchford shows her man-made tits. Thanks for that costume, whatever the hell it is
This body paint took 2 hours to get on, and 3 to get off today ?? pic.twitter.com/sYYBIEP1wr

— Abigail Ratchford (@AbiRatchford) October 31, 2016
Antonella Kahllo is a busty Afro girl
Sabrina Nichole is Marilyn Monroe
Agnetis Miracle and her big balloons she has as tits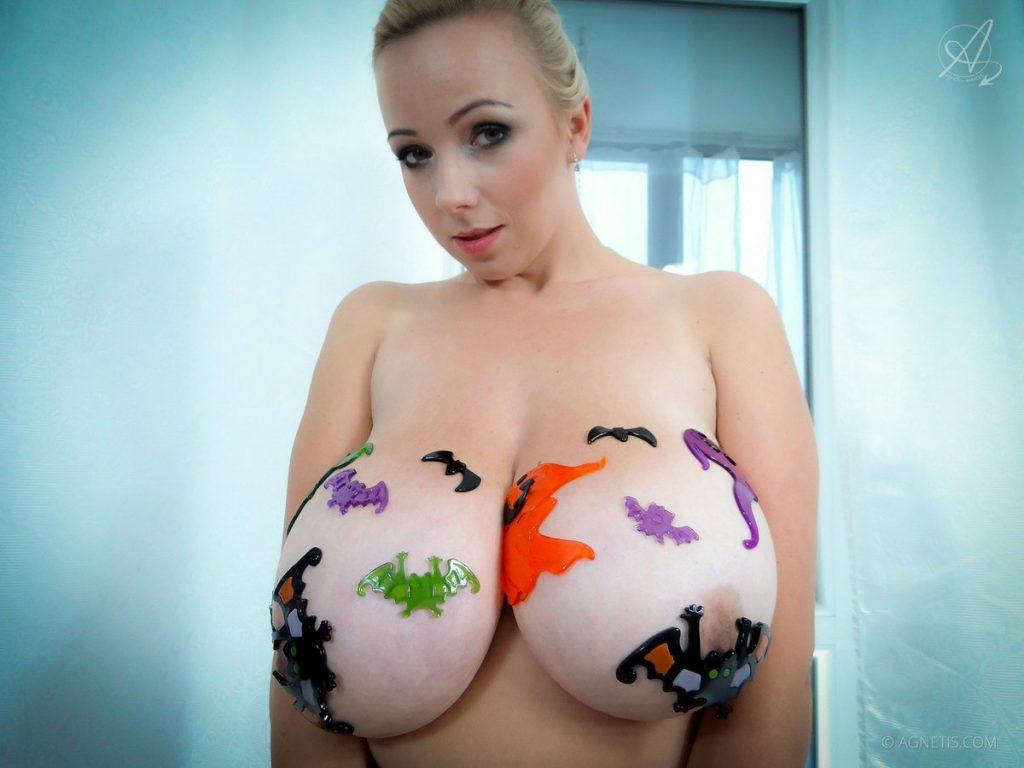 Allison Tyler pirate sex.