It's Rack City bitch! perfect words by Cara Ruby after my previous article about her and Alice Brookes. I felt the need to use them for this post. The Uk is the place a lot of hot busty models come from. Lately the cream of the cream has came from one place and one place only Girl Management /Glamour Villa. It's a big boobs girls farm. As referred on the Sophie Coady interview with BoobsRealm; this is the "hot babes society". However, Cara Ruby has coined the perfect name "Rack City". Hey, if I were to launch a site for big boobs girls I would call it Racj City. It's perfect. Thanks Cara Ruby.
Time to share more of the busty brunette and newest sensation. Cara Ruby went to try on some Victoria Secret bras. She took a selfie and we really… really… love it! I am sure you had to look 20 times to notice that she has an Iphone.
It seems that Cara Ruby has big hands. Those monster titties wanted out, but were pushed back. Hey Cara haven't you heard about the #FreeTheNipple movement? =)
Another citizen of Rack City is the ravishing Lana. If you have been visiting BoobsRealm for a while you must be already familiar with Lana Parker. Not only is she a busty beauty, but she is the talented photographer of the Rack City girls -Girl Management busty angels-. Lana Parker is one of the cutest blondes you will ever find. If you have not checked out her official site you are missing out beauty and daily updates.
Note: Expect a huge Rack City invasion on Pinupfiles.. Yep That's the best invasion ever! The girls have Major Guns!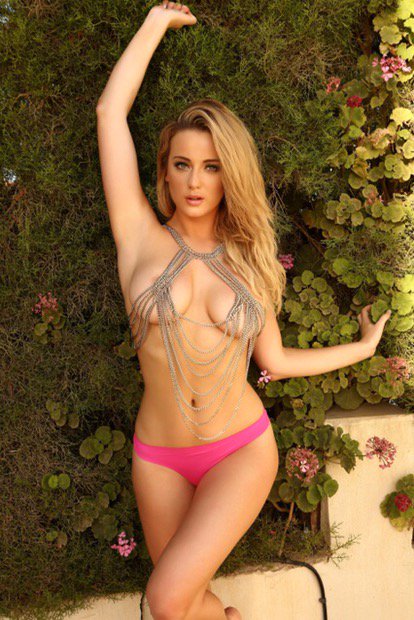 Last but by no means least, Fiona Siciliano. Just look at that body. Pay closer attention to Fiona as she always posts sexy selfies sharing her sexy face and her big natural funbags. Last time I checked she was single but enjoying life. I am sure Fiona is putting smiles in many guys faces! BTW, did you check my interview with Fiona Siciliano?
The three ladies -along with Beth Lily, Alice Brookes, Kym Graham and otehrs- will take part of Glamour Villa in May. They will have tons of shoots, videos and a lot of hot stuff. I wanted to go, but I don't have tits -let alone a vagina-. Maybe next time I will be an undercover agent for you guys… and again thanks Cara Ruby, you have been named the major of Rack City