We talk refer to the The Golden Era each time we miss slim and busty models with little or no tattoos. A rare specimen nowadays. The Onlyfans DIY business model has taken over and destroyed what came before it just like Nirvana sent the glam rock to oblivion. Let's take a look at the 4 Eras in Modern Big Boobs History, their main names, characteristics and highlights.
The Golden Era (2002-2012)
During that decade busty girls were popping up everywhere. Natural busty girls were the new stars. They left behind the big silicone tits from the 90s.  Some girls that started prior are also stars in this era such as Lindsay Dawn McKenzie, Yulia Nova, Danni Ashe.
Main sites:
All sites had busty girls. There were many sites to keep track of. Busty.Pl, Scoreland, DDFbusty, Putalocura, BigTitsRoundAsses, XX-Cel, Nadine-J, Milena-Velba, 18andbusty, BustyCafe, FTVGirls, cumlouder, HeavyOnHotties, RubmyBoobs, Onlytease and many more. Porn had several busty pornstar, some stayed for a while, others did not last long, but are still in our memories: Jenna Doll, Kimmy Slocum, Bella Blaze, Christy Marks, Wendi White, Mandy May, etc.
Main girls: (Too many to list)
Merilyn Sakova, Karina Hart, Milena Velba, Tanya Song, Ewa Sonnet, Jan Defi, Gianna Michaels, Faith Nelson, Tanya Song, Sara Stone, Hitomi Tanaka, Nadine Jansen, Ines Cudna, Ala Passtel, Kelly Madison, Eden Mor, Chloe Vevrier.
Main Girls Back-up (These girls ar tars but had to take a backseat for the GOATs at that time)
Katerina Hartlova, Sensual Jane, Shione Cooper,Winter Pierzina, Kandy Cole, Danielle FTV, Peach, Whitney Stevens, Jenna Doll, Bea Flora, Eli Tetona, Sandra Milka, Hanna Hilton, Cassandra Calogera, Terry Nova, Marry Queen, Angela White and counting.
The Golden Era had too many stars. This could be compared to the Attitude Era for wrestling fans.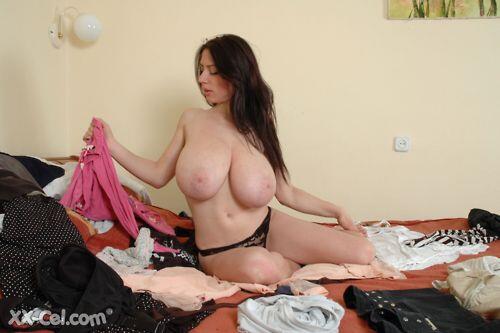 The Second Coming (2012- 2016)
Year 2012 started a change. The big stars from the Golden Era were retiring or taking a backseat to a new generation of talent. Many of the girls who were the up and comers in the Golden Era reached a more prominent role. This era was a very decent follow-up to the Golden Era. Some fans could consider that The Second Coming Era should be merged with the Golden Era as the level of main event talent available could have reached almost the same level of impact as the Golden Era; however, the Golden Era had unknown girls who could have been star in the following eras. The more affected category was porn, which only had in Siri the main big boobs representative.
Main sites:
All sites from prior era were producing content and able to find busty girls. Cosmid was the most impactful addition as it discovered Tessa Fowler, Emily Born and Amanda Love.
Main girls:(from the prior ear)
Katerina Hartlova, Sensual Jane, Shione Cooper, Hitomi Tanaka, Ewa Sonnet.
Main girls (new blood)
Lucie Wilde, Tessa Fowler, Leanne Crow, Lana Kendrick, Rachel Aldana, Beth Lily, Samanta Lily, Sha Rizel, Amanda Love, Emily Born, Maserati, Noelle Easton, Angela White, Valory Irene.
Main Girls Back-up:

Antonella Kahllo, Brooke Wylde, Natasha Nice, Dillion Carter, Lana Ivans, Jasmine Black, Cara Ruby, Busty_Ema, Lily Madison, Luna Amor, Suzy Sun.
A comparable wrestling era would be the Ruthless Agression Era.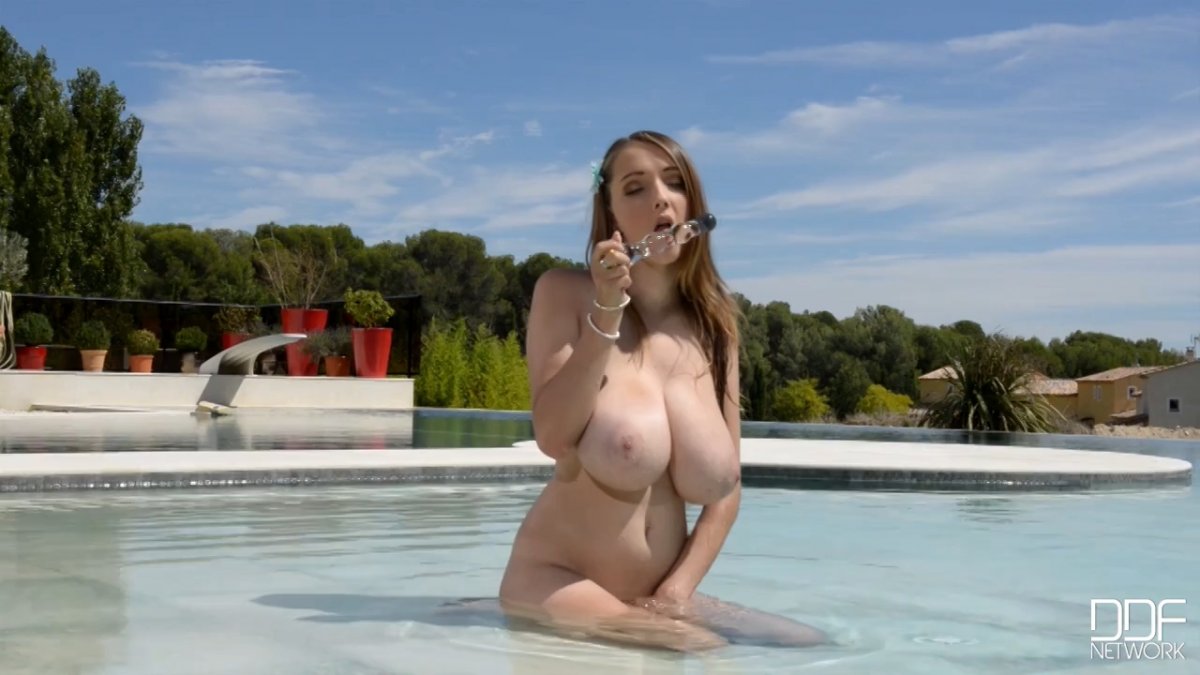 The Third Wave (2017- 2019)
A promising era, cut short by COVID. The stars from the Second wave were getting stronger and with the proliferation of cam girls, the chances of discovering new busty girls were out there very week. Cam Girls were the new stars and Chaturbate, MFC and Streamate were the main farms for new busty models.  This was the shortest era.
The UK was the main Busty girls farm as Girls Management had the top glamour busty models signed. On the other side of Europe the Russian Speaking gang had a strong Community.
Main sites
Producers were getting new models, but webcamming was getting in the way of signing girls. Little they knew 2020 had a surprise. BoobsRealm started producing content in 2019 with the goal to shoot the main girls and bring a platform to the up and coming girls.
Main Girls (from prior era)
Tessa Fowler, Leanne Crow, Lana Kendrick, Rachel Aldana, Beth Lily, Samanta Lily, Sha Rizel, Antonella Kahllo, Brooke Wylde, Cara Ruby, Busty_Ema, Angela White.
Main girls (new blood)
Lovely Lilith, KissMeFirst, Codi Vore, Asiri Stone, Gabbie Carter, Stacey Vandenberg.Demmy Blaze
Up and Coming stars
Kissmefirst, Asiri Stone, Alyssa Milton, Rose Taylor, Milly Marks, Codi Vore, Stacey Vandenberg, Amanda Rox, Bella Brewer, Chryl Blossom, Kendral Roll.
This post from 2017 was featuring 10 girls we needd to keep an eye on as they were bound to be the top girls in the years to come. Only Codi Vore became a star in porn. Asiri Stone became Asiri Ocean but focused on webcam. KissMefirst, Milly Marks and many of the rest retired, while others got lost in the shuffle in the new following era.
This Era in wrestling would be the PG era, not because the boobs world was PG, but because in wrestling almost no new star was created in that era and wrestling relied on glories from the past.
KissMefirst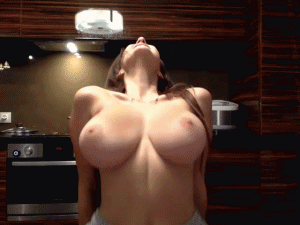 The Onlyfans Era (2020 – 2024)
COVID forced girls to find new avenues of income and Onlyfans was the chosen one. The perfect storm took place to allow destroy any prior model and change the big boobs world as we know so it would never ever be the same again.
Main Sites
As of July 2023 only 3 producers remain and will remain during 2024 to produce content: PUF, Scoreland and Boobsrealm. There are some indie producers on OF that shoot BBW content (which is big boobs, but is not the main focus on the Big Boobs World) and some titfucks or license content, which is technically not producing. All producers license some videos, but mainly we shoot the content ourselves.
Onlyfans became the main source of big boobs content. With the lack of promotion and just relying on mouth-to-mouth, while there are more busty girls online than ever before, the majority do not care about the quality of the content or in some cases in even getting topless.
Until 2020 fans were complaining about paying 30 bucks per month to access 4 full-leng HQ videos and photos every month plus accessing all library. During the OF the new fans with money product of good times, bitcoin and low interest rates added to some simping -read factors below- were fine to pay 20 dollars for 5 photos or just one 2 minute video. and paying for a membership to a site that had previews.
Factors
While we may only blame COVID for the Onlyfans era, we may enumerate other factors:
Growing feminism trends made the Western Man feel they were less valueble or were born with an original sin. This made men be more timid about women, putting women on a pedestal and allowing them to charge prices that were not reasonable at all.
The growing simping behaviour added to the loneliness resulting from isolation made men more insure, but hopeful they could make the girl on the screen fall in love with them. We have seen this phenomenon before, in the webcamming world, but now it as spread to many men.
Fin dom and FemDom were niceh terms that now have become more popular. Add the term cuck, which is now use widely as many men not only enjoy watching a busty girl
Main Girls
We have several girls, but most are presented only on social media, almost making Stardom a relative term. Blogs do not promtoe onlyfans girls, as there is no revenue coming from it and the DMCA risk is there. Boobsrealm contacts most of the girls and promotes their links, getting no revenue from that, but contributing to the Boobs world. most promotion comes really from social media or even the leaked content websites -now leaking content is not good, but I am stating the point that that is how some people find out about girls- or Discord or telegram.
In spite of that a few girls have been universally known by boobs fans
Main Girls
Lolosavo, Touki, Mady Gio, Makayla Melons, Claire Deslunes (retired), Yonia.
Up and Coming stars
Here you can almost add any name as many girls can be really hot, but they are not that famous. Some – based on BoobsRealm's analisys of social media engamenent- : MissMeringue, LovelyChloe, Scars Wonderland, Angie Faith. There can be hundreds of girls as most are in the same category.
In wrestling terms this is the curren wrestling era, more like AEW wrestling.
The Future
Some girls will join producers who may have to adjust their business model. Eventually the Onlyfans Bubble will burst. Revenue is down, but still top 1% means around 10,000/month, which is very decent for someone who is either young and has no college education, but enough to justify making a long-term living out of it if we take into account that more new girls pop up every year and the market is saturated, making revenue go down. I have posted before that an Onlyans girl has a peak of years which can start at their second year.
I have noticed also that some girls feature low percentages such as 0.4% or 1% and still work as strippers or work other jobs. While 120K/ a year is not a bad salary, there is no insurance, pension plan, etc, so it is not that much.
WHAT DO YOU THINK WILL BE THE NEXT ERA?
Will we go back to producer, will the onlyfans era pass 2024? Will there be new producers?
If you liked this post join BoobsRealm Onlyfans to support the blog and watch the content I produce or discover Busty Girls on Chaturbate, who will be our main site to promote going forward.
Below Cute Caprice on Chaturbate