Year 2016 is practically over and we are eagerly waiting for the new girls debuting in 2017. Busty girls born in 1999 making their topless modeling, camming or porn debut. While we can't predict who the new girls are, we can foresee some current active girls who have potential to become stars in 2017. The following ladies are girls who may be known by many of you, but their fame has been rising. I do think that 2017 will be the year of many of the following girls. Either they shoot for a big site or gain a huge following.  At the end of this post you will find a poll where you can be the Boobs-tradamus and predict the success that the year to come brings to these bosomy models.
Note: Feel free to let the girls know that they are in the BoobsRealm Top 10 busty girls to watch in 2017.
Asiri Stone: The former Kittiesauce did not change her name for no reason. I think that Asiri Stone is set for bigger -no pun intended- and better things in 2017. It's a matter of time for her. Follow her on twitter @Asiri_Stone and buy her Private Snapchat.
Amanda Rox: American cam girl who has been on cam for 3 years . She has a perfect natural pair. She recently became a full-time cam girl so I'm sure her fame will rise. There is no reason why Amanda Rox does not achieve greatness in the big boobs world. Her twitter @Amandarox6.
Bella Roux: If you ask me who the future of the British Glamour is, I will reply without hesitation: Bella Roux. With breast almost the size as those of Leanne Crow, but with a thinner waist Bella Roux may be the biggest surprise for users who have not followed Boobsrealm. Get ready, Bella Roux is cumming! Her twitter @TheBelleBella.
Codi Vore: Blonde Codi Vore just debuted for Scoreland. She made her pro debut for Yesboobs, but she has not exploded yet as a star. Legendary Scoreland has still been using photos of Karina Hart, Merilyn Sakova, Christy Marks, Sha Rizel to attract viewers. I can't blame them, their discoveries in the past couple of years have not been at the level of the all mighty legends. However, everything may be about to change. Codi Vore could become that new star they have been searching for. @codi_vore on twitter.
LalalaLuna: I really like this girl. Blonde, busty, has a round ass. Those legs! This Lalalaluna is a rising star. She is on Chaturbate and breaks hearts and makes dicks get hard. Her twitter is @lalalaluna_mgf.
KissMeFirst: Probably the prettiest face I have seen in all my time  on Boobsrealm. Perfect big boobs, great body, flawless skin. I had the chance to interview KissMeFirst and also chat with her off-the-record. This girl has no idea how popular she is. She thinks she is not that pretty and that she is just another cam girl. However, all eyes are on her for 2017. I can't spoil anything, but if everything goes fine KissMeFirst will become the biggest star! BTW, she is the girl on the featured image on this post.
Mila (hello_x_pussy): Mila is a great surprise! I can't spoil you how Miss Boobs Realm 2016 votes are, but Mila is beating some big names and by far. Mila expressed interested in going pro. I think I can help with that, but what brings Mila in to big time will be the same situation that brings KissMeFirst into the Star Level. Fingers crossed! She is on twitter @hello_x_pussy.
Rose Taylor: Probably the hottest busty young latina out there. Colombian Rose Taylor aka Angel Vaine is another girl I can guarantee you will be a famous star by next December. Mark my words! I have to say that the onlyi thing I may not be a fan of is her tattoo on the tight, which she got this month. Follow her on twitter @rosetaylor07.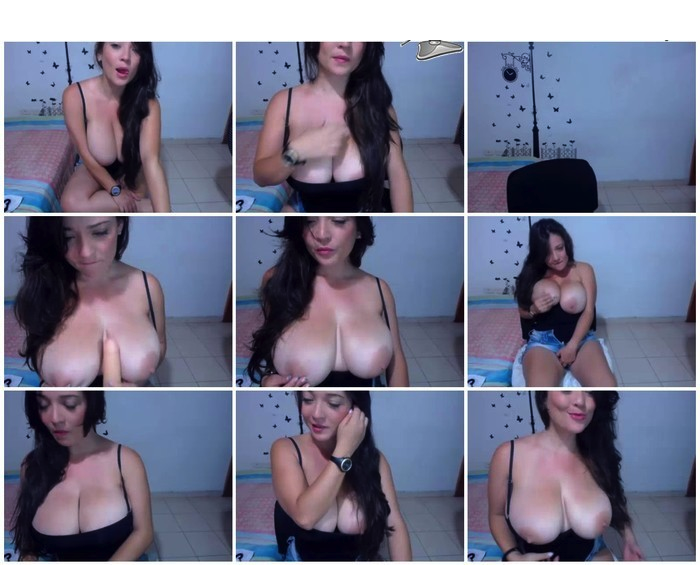 Sabrina Nichole: Many would say that Sabrina Nichole is already a star; however, the 19 years old model is just still a rookie. However, after the release of her hardcore videos it looks like she will offer more edgy stuff in 2017. She is starting her Patreon account where fans can pay her on a monthly basis an get "customized content". She is o twitter @SabrinaTheBunny. You can be her Patreon on here.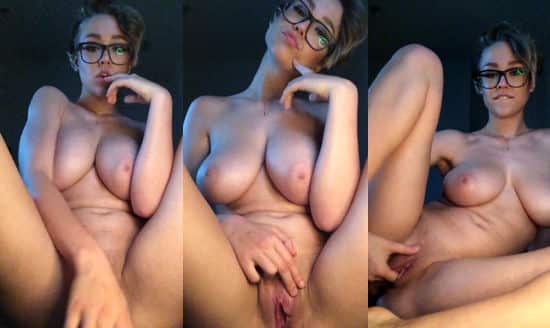 SexyGamerGirl123: Busty Marie is one of the regular Snapchat girls on the BoobsRealm account. Her face is cute and those big naturals deserve more credit! She has done her first porn ever -aside from her own content-. Spoiler alert, she gets a huge facial! She is on twitter @sexygamergirl12.
Honorable mention
KatteLovely: Kattelovely is a sensational busty cam girl, but apparently reaching her out is not that easy, so the chances that she becomes a bigger star or launches her own content are dim.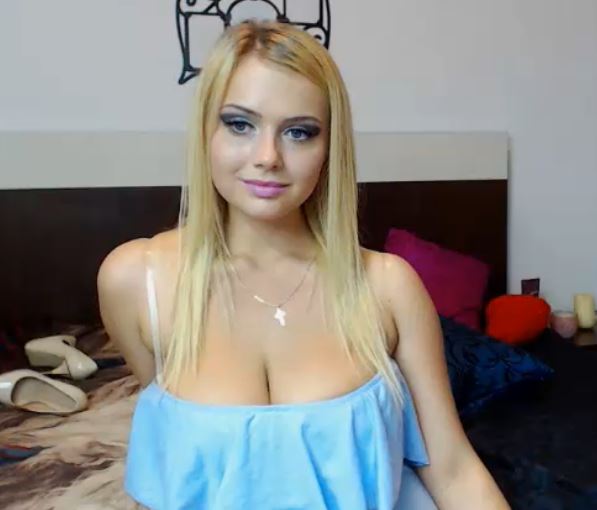 Now what do you think? If you think any other up-and-comer girl will become a star please share your thoughts in the comment section.