Tessa Fowler warms us up on Christmas. A video from Leanne Crow from 6 years ago. And I introduce you to busty youtuber and contrversial figure Pistachio Girl.
Note: remember you can still vote till tomorrow in the Groups A to K of Miss Boobs Realm 2016 round 2.
Tessa Fowler makes sure to warms us up on Christmas bouncing her boobs for us. Those tits are all I want on Christmas! As we can't grab them, Tessa Fowler gets playful and makes sure we have wonderful Christmas Eve and wake up with a boner to watch all her videos on her site.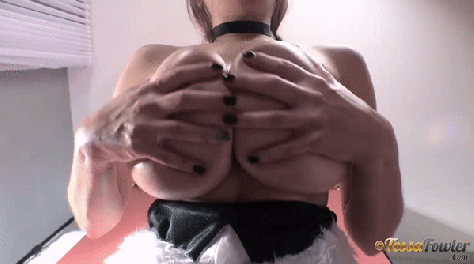 As I was looking for the Miss Boobs realm 2010 results for this post, I found an old Leanne Crow video that is on her old youtube channel, which was launch before she became a star. Take a look at Leanne Crow from 6 years ago. Those wonderful boobs were amazing back then and still are!
I wanna thank you for your support. I rarely post free videos here, but it's Christmas, so enjoy a free Christmas video courtesy of Porno Dan. You can see lucky Dan with an Harem of girls that include Sophie Dee. PornoDan fucks gils regularly live on webcam and then posts the videos on Immoral Live.