Sophie Rundle is a british actress who posses big natural boobs. The 28 y.o. Bournemouth native has been on tv shows I have never heard of, but her topless scene on Episodes. Busty Sophie Rundle played Labia -what a name- who was stalking Matt Leblanc' character – Joey from Friends- . This girl deserves to be more famous. She was only in season 2 and 3. What the hell!! Nobody appreciates cute girls with big boobs anymore??
Do you want more Sophie Rundle? She needs to be naked on Game of Thrones!!!!
Charlotte Mckinney is the hottest Hollywood busty girl of the moment. While I would take Sophie Rundle in a heartbeat I know Charlotte McKinney will be the boobs of the year for mainstream media. It seems she teases her big girls and even got a boob out on a bad quality silly video. I comply with sharing a pic of her big boobs and the video where her righ boob says "hi" to the camera. I believe that the new Baywatch girl might be smelling what the Rock is cooking and actually will be getting it in her mouth too.
NOTE: Please check out Best Boobs Cams for your favorite busty girl from the top adult cam sites.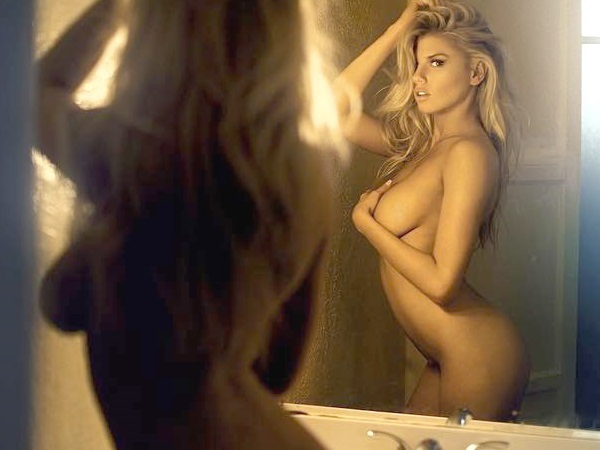 If you were a teen in the late 90's you probably remember Break Stuff from Limp Bizkit. How many of you paused the video at 0:21 of the song just to see the big boobs girl flashing her big tits -in a bra-. Did you ever wonder who the busti girl was? I have the answer: Lily Maud Aldridge. Lily – again, all Lilys have big boobs!!- participated in the Limp Bizkit video when she was just 15 years old. I wonder what made Fred Durst and Co. feature young Lily flashing her bra at only 15 when Kid Rock was featuring porsnstars and strippers in his videos. Irony is that the bosomy teen grew up and became a model, but her tits shrunk.
I used to like Limp Bizkit when I was a teen, but I despise them now. Anyway, just for the sake of good memories.. Break Stuff!
Some Lily Maude Albridge nowadays