As we all know Stacy Vandenberg signed a deal with Scoreland to pose for them for her exclusive site. Stacy was clear she did not want to be on Scoreland as she did not want to be perceived as a pornstar and be mixed with girls that took a cock in front of the camera.
Scoreland did a good investment in Stacy as everybody wanted to see new content of hers for a while. Score did milked Stacy -no pun intended- creating a site. Score had a vision to get the most out of Stacy's boobs,  but also it was a good move as her charging fees per day(rumored to be around $5,000 for topless only) were not going to be recouped with just a couple of photoshoots. Probably Score had her working over 12 hours that day, so we might have a lot of upcoming content on StacyVandenergBoobs.com.
She is petite and those knockers are huge. Perfect small girl with gigantic breast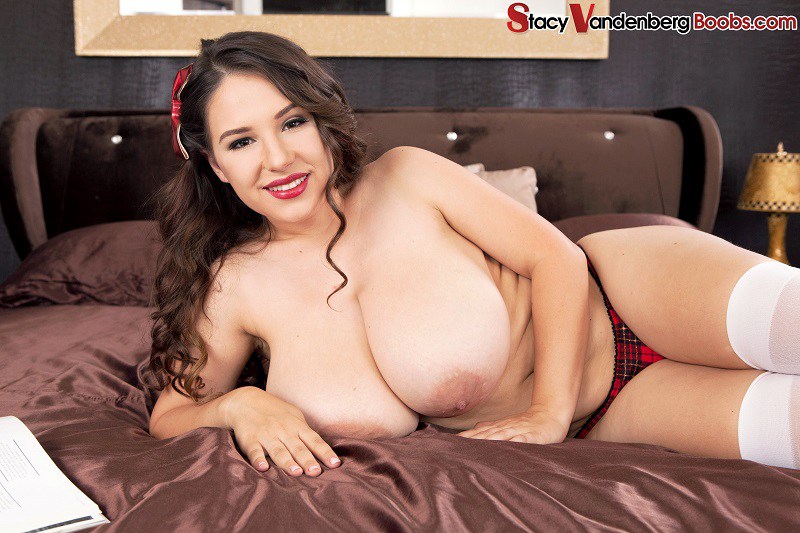 Stacy's site is pictures only. I do not know if the decision was also Stacy's as maybe that was another of her conditions to pose for Score.
Enjoy Stacy's content on her site as this might be the only site we might find her besides nadine-j.de