I want bring this to your attention. One of the most respected adult forums and blogs AdultDVDTalk.com has been sued for $2.4 million for copyright infringement. AdultDVDTalk has served for almost 17 years as the space for fans, performers and many people related or interested in the adult industry where they can interact with each other. It was the most important source for porn reviews and online porn shopping place for years.
The reason of the suit is a copyright infringement claim regarding photographs taken by Pacific Coast News of celebrities Amanda Seyfried, Sarah Highland and Selena Gomez.
Drew Black, who with his wife runs AdultDVDTalk, told XBIZ that the plaintiff that is suing them is clearly a "copyright troll" that is using an "opportunistic lawsuit" that threatens the future of his company.
It,s ironic that AdultDVDTalk, gets sued when they try their best to remove any copyrighted material and do not allow links to tube sites, torrents or any other link to copyrighted content.
Note: I know you want boobs… Angel White is one of the pornstars that expressed her support on twitter to AdultDVDTalk. Here you can check her out as the Busty Easter Bunny -courtesy AngelaWhite.com–
Pacific Coast News never had a DMCA claim, which is the usual procedure to go when finding copyrighted content. After a DMCA notice the site is allowed to remove the content to avoid further complications. In this case Pacific Coast News never contacted AdultDVDTalk to take down the photos in question.
This a  clear case of abuse. BoobsRealm.com express its solidarity with AdultDVDTalk and shares this information with the readers as a way of support. AdultDVDTalk is one of the most ethical porn-related sites and has always been responsible with the content posted on their forums. This lawsuit puts its existence in danger and also puts its owners in a bad position. AdultDVDTalk has launched a funding campaign to which you can donate and/or share.
This also touches me on a personal level. There are many sites that allow free content sharing and there are other forums and websites that make money with online recorded cam shows, free movies galleries but nobody has ever taken them down. Yet, the good people get sued and attacked by "copyright bullies".
You can express your support on twitter with the #KeepTheTalkAlive
More Angel White for you! Thanks Angela White for the support to AdultDVDTalk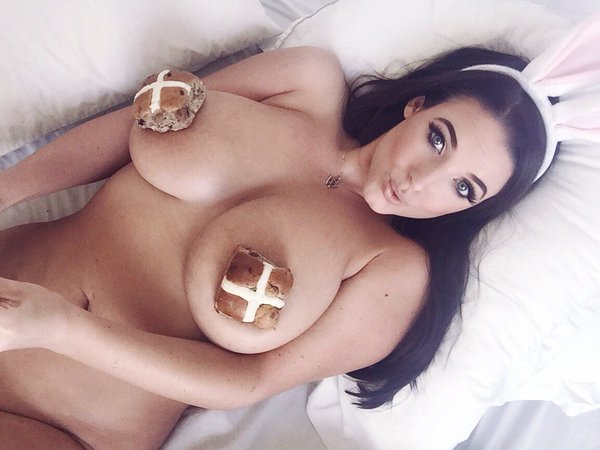 BTW did you watch Angela  Volume TWO? Buy Angela TWO on the BoobsRealm Store.
UPDATE: The hottest busty MILF in porn Vicky Vette has also expressed her support to AdultDVDTalk. This is an indication to the casual fan that this is serious and we all need to support AdultDVDTalk against the bullying.
Vicky Vette is a great businesswoman who run VickyAthome and other pornstars sites and cam shows.