Fans loved the original Tales from The Boobs Territories. So I decided to give you a Part 2 with stories from before the Onlyfans days. Some names and situations may be changed or modified.
Sensual Jane
Everyone knows Sensual Jane, as well as many pornstars, escorted on the side. Sensual Jane was bound for a tour in Canada and a chat with BoobsRealm for a video was discussed in 2014. A famous agency from Canada advertised Sensual Jane as the international star coming soon. Sensual Jane never landed in Canada as she was denied the VISA. Probably someone on the consulate watched her porn and knew what she was up to.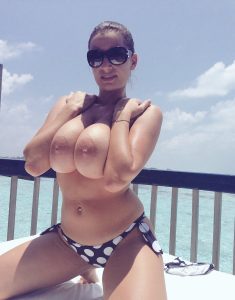 Czech Angels
This dude was the producer that "managed" the careers or Sophie Mei, Terry Nova, Shione Cooper, Westi, Mandy May and a few other Czech sensations. He even, thanks to Boobsrealm, hired Tanya Song, which lasted one day. What most people do not know is that he is the one that pushed the girls for "private shoots without cameras" and charged the girls money for booking them as well as the producers and the not producers. His shady practices were unbeknownst to everyone involved until someone found out he was double dipping. NOTE: Producers pay models booking fee to agent. Models do not pay agent. On the other hand, escorts pay agents and johns pay escorts. So this whole situation created confusion as everyone involved was not sure if the encounters were amateur productions or porn shoots or just meets. Time passed and everyone blacklisted Marek and that was the end of his modeling agency. All the girls moved on to have family lives.
Can you imagine fucking Sophie Mei -swallowing included- for 100 euros.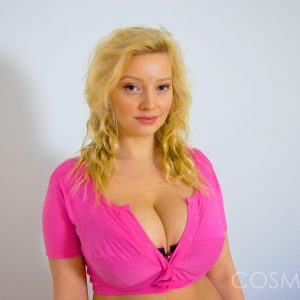 Gianna and Sara
It is documented that Gianna Michaels and Sara Stone were friends outside the shooting locations. The two iconic busty pornstars hang out together and even knew their families. The rumor, based on an interview  Gianna gave once, goes as follows: Gianna Michaels" young brother had a crush on Sara and he convinced her to invite her over for dinner. The guy expected Sara showing up almost naked and ready to suck his dick, like in porn. However, Sara attended the family reunion wearing glasses, baggy clothes and with no makeup. The only dessert the dude had was that her mom got for everybody.
Good Boy Woodman
Say what you will about Pierre Woodman. However, he has the reputation of being very honest with agents and paying the rightful amount when the some additional action to whatever was agreed before the shoot took place when the girl arrived. To provide some general context, it was not uncommon that girls arrive for a solo shoot and then there goes a boob play or even hardcore, depending on chemistry or other factors. It is widely known that Woodman was a neuro linguistic programming master who almost always persuaded girls who went for solo to do their first porn and even their first ever anal. It is said that these situations happened with other producers, but the only ones receiving extra money were the girls, or sometimes the girl got no extra as it just happened consensual and in the heat of the moment. However, Woodman always contacted the producers saying he was going to pay the right additional fee.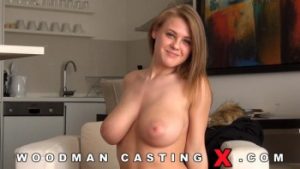 The Beauty and The George Soros of Boobs

When certain topless model got a shoot- that nobody saw photos from- in NY she was introduced to this fat dude that is not associated to big boobs, but off the radar is. This famous fat tall dude has the ability to sell you sand in the middle of the Sahara. The legend goes that he was able to nut on this girls face after a nice tittyfuck. She was not comfortable but then he showed her the possibility to become an influencer and travel the world.  Time passed and she introduced her other model friend to this world. Her friend is now part of a very famous modeling agency that has no website associated to their social media accounts, but has a models some very well-known Instagram girls who travel the world -as nut extractors-.  When certain former Score model got asked by BoobsRealm why she followed the Fat Tall Dude, who in the eyes of the world has nothing to do with big boobs modeling and then got asked why she is in Spain – before shooting for Score she had a $500/month- salary in her native country. The former busty model just blocked me, confirming then my theory.
Not related to the previous post. Support the BoobsRealm Onlyfans