As you already know Tessa Fowler is Miss Boobs Realm 2016. A fan made some tributes to Tessa's gigantic win -no pun intended-. I also want to share with you the Boobsrealm.com' Boobpedia page which features a list of all the interview I have done. Also, as you wanted more amateurs, please meet Busty Brino.
Tessa Fowler has been finally recognized as one of the best of all-time. Her overwhelming win proofs that she has been the top busty babe in 2016. Twitter user @jcdus2k made the following photoshop as a tribute to Tessa and her big win. He also made the photo on the featured image on this post. Thanks. Tessa Fowler, we all want to see more of you in 2017!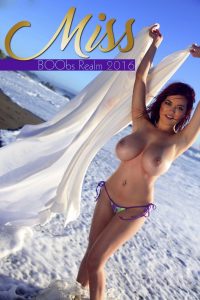 Boobpedia features BoobsRealm.com page where you can find the list of all the Miss Boobs Realm winners as well as the list of girls interviewed on this blog.  You can visit Boobpedia and support them. You can take a look at all the BoobsRealm.com interviews HERE. There are so many interviews and some exclusive ones that I'm very proud of. Lucie Wilde's only interview. Viola Bailey's unfamous interview after her casting, but way before her porn was released. Samanta Lily's first interview as soon as she became a pro model. What about Ines Cudna coming out of retirement just for the interview. The same happened with Marina Visconti who even took pictures for the blog.
What to expect in early 2017?
In 2016 I did not do many inteviews. However, in 2017 I will go at it againNo specific date, but you should be getting the following interviews in the next couple of months… Ok ready for the Spoilers?
 Zenda, Milly Marks, Bricy, Jana, Sabrina Nichole, Bella Roux, Suzie Sun. And many more…
Last but not least. In 2016 you were introduced to amateurs Neoaphrodte and Gabriela Baeva. This year there will be emphasis on Robyn R andEmily Helen Barry. You also just met SexyTacoDreams and Katelyn B. Now it is time to meet famous busty Brino.
Wouldn't you like to see Brino in a professional shoot? I would. I'll try to find a way to contact her and make her go topless and pro!!! Send em good vibes!