It is very usual to read many comments about fans complaining about cam sites. It is considered that some think that "cam girls are over price" and they all should do porn for sites. However, this post will show you what you don't see about camming, but also may be interesting for cam girls themselves. The following facts are presented to you so you cna have a clearer idea of how camming works
Cam girls receive between 20% to 50% of what the customer pays per tip/minute
Believe it or not, cam girls barely make the 50% of what you tip them. If you think that cam girls are rich girls exploiting customers because they "overprice their time" you have to bear in mind that if you are paying a girl 100 tokens for a boob flash, that is equivalent to $10, where the model receives between $2 to $5.
This means that the cam girl is actually showing her boobs the whole world for 5 bucks. And also she took 10 minutes on average to convince one guy among the hundreds on her chat room. So actually, she made 0.50 cents per minute at most.
Cam girls who get 20% to 30% are those who stream from a Studio. The Studio pays the electricity, gives them a nice room and -sometimes- charges them a fix fee per day. Models have to do a 5 to even 12 hours shift to make money.
Cam Girls who work independently receive between 30% (Streamate) to 50% (MFC and Chaturbate). However, they have to deduct fees from their earnings.
Cam Girls have to reach a minimum amount per every two weeks to get paid. Otherwise, they won't reach their goal and will have to wait until the next payment period.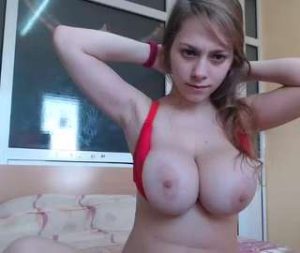 Why do Cam Girls don't get higher percentages
First, because the cam site has operating expenses. Second, because, as any other Corporation, the owners want to maximize their net profit. While there are cam girls who make  6 figures a year, and just a very few are practically millionaires, most of the cam girls who stream as a full-time job make over 50K but less than 100k a year.
Cam sites make millions of years in profit. In addition, a cam site like Chaturbate sells traffic on each page. This revenue goes directly to the site, while the cam girl does not receive any dime for it.
Watch Klarissa_x on Cam here
Do Cam Girls Pay Taxes?
Yes. Cam Girls are considered individual entrepreneurs and have to submit forms to the IRS (USA) or their respective tax authority -in most cases-. Cam Girls hire an accountant and pay the respective fees. In addition, depending on International Tax Treaties some cam girls may be double taxes; meaning that she will be taxed in her country of residence and the US. On the other hand, cam girls can deduct as tax credits expenses such as electricity, depreciation of equipment, stunt cock -for b/g scenes if paid-. Depending on the country they could deduct dental and aesthetic, capped at a certain amount. I do not know whether all the accountants that do the girls' taxes know, or whether the girls who do their taxes themselves consider these "savings" they could use.
Are Cam Girls Losing Money?
Some might be. The problem is that some girls may have lost sight of it. I have seen girls spending an hour on cam to get 2,000 tokens. This is $100 for an hour. This is actually good; however, I have seen many others fuck their partners in an hour for 1,000, which makes it $25 for each person. This is the amount any person could get bar-tending and not being exposed on the internet.  Some cam girls may have not evaluated the opportunity cost considering the time spending on cam and the income they generate versus what they could make somewhere else.
Would Cam Girls make more money shooting for Porn Sites?
I doubt it. The ones that would go to a website are either girls who want more promotion or girls who actually have not understand that it is a real business. The latter are girls who would jump on less than $1K in one day. Let's see, why would a girl with big boobs that has only done solo work and gets $1,000 in a week camming, would do hardcore for a website that may recoup at least 3 times the investment and she will get no royalty? Why would a cam girl who has no intendion to become a pornstar would get quick cash and then have fans demand her to do more hardcore
Picture yourself working overtime. You get extra money. However, your boss liked that you produced more work and wants you to stay overtime every day. As you do, it becomes a habit. Working your regular 8 hours would not be appreciated. So your overtime becomes part of your regular time. You lose.
My Advice would be for Cam Girls to do more nude modeling rather than porn to extend their career longevity.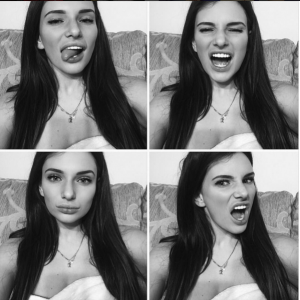 What do I gain as a fan?
The future is camming and one-on-one interaction. While many may not like it, that's the new trend. Tube sites and Rip Off sites have been killing the content producers. POrnstars use camming as a main source of income. The fact that many girls join the porn world expecting to make thousands and then coming to realization that they will get less than 1k for a DP has lowered pornstar wages. The social media era has made people more isolated. This has allowed many to spend more money on one-to-one interaction. People have been more Socially Anxious, thus focusing more in the online world (Tinder, dating sites, camming). There is a paying customer on cam sites. Camming has become the new paramount money-maker.
Let me know if you like this article. Let me know if things are a bit clear now. If you are interested in getting an explanation on how other kind of sites work, please let me know.